September 23, 2016
Express Game Day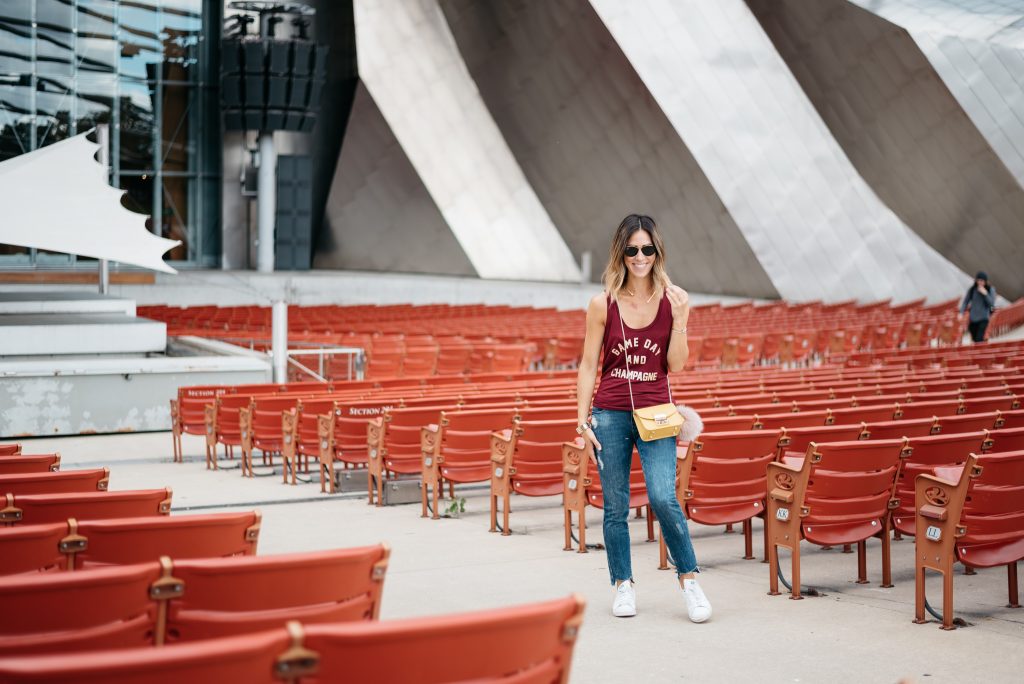 Shop the LOOK:
Game Day Tee | Blank NYC Denim | Stan Smith Adidas | Furla Mini Crossbody | Fur Charm | Gorjana Necklace | Ray Ban Sunglasses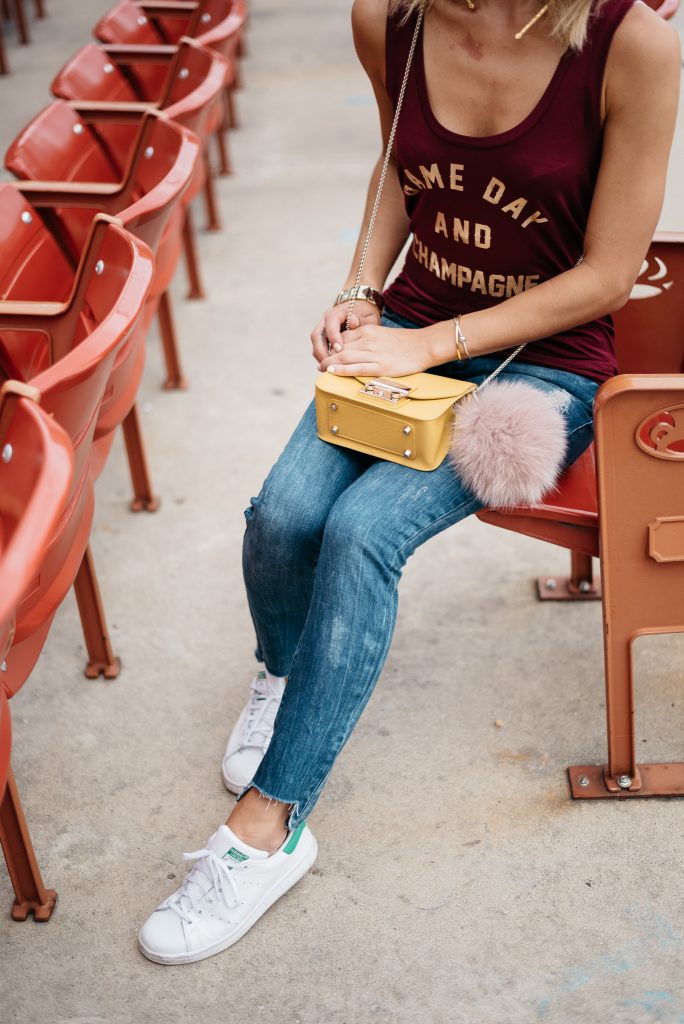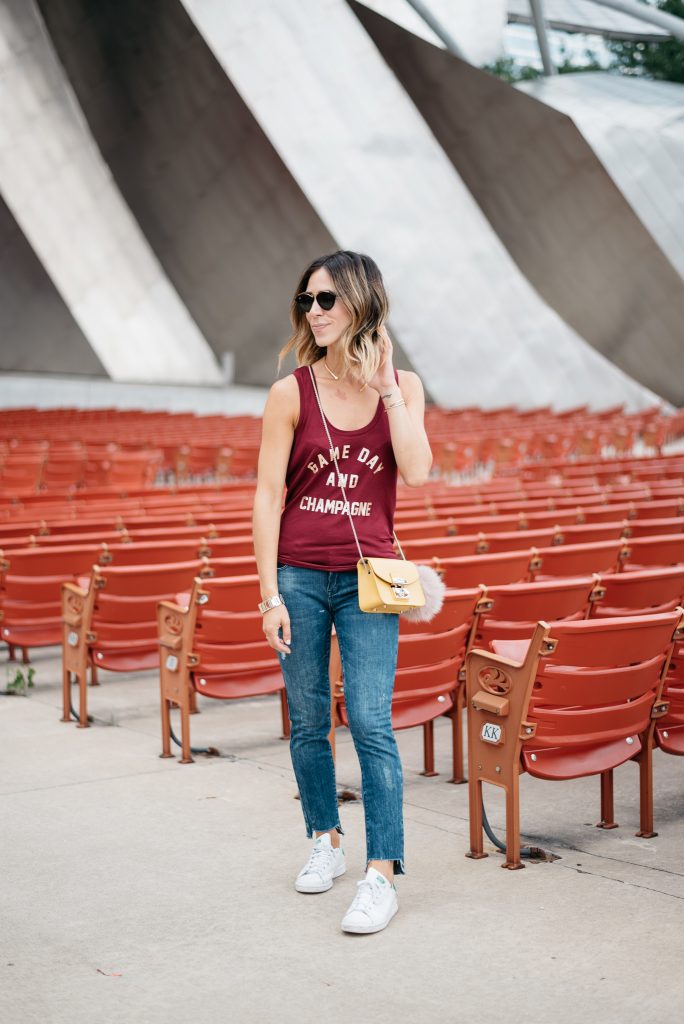 Yay for Friday! Who is ready for the weekend? Me! I celebrated my birthday this week so it's time to take the festivities in to the weekend! Right? This weekend we are headed to Six Flags for a little bit of cheesy childhood fun! I mean who doesn't like rollercoasters and funnel cakes?!? Before the weekend kicks off (no pun intended), I'm sharing a super cute Express Game Day look! This Express game day tee is just speaking my language.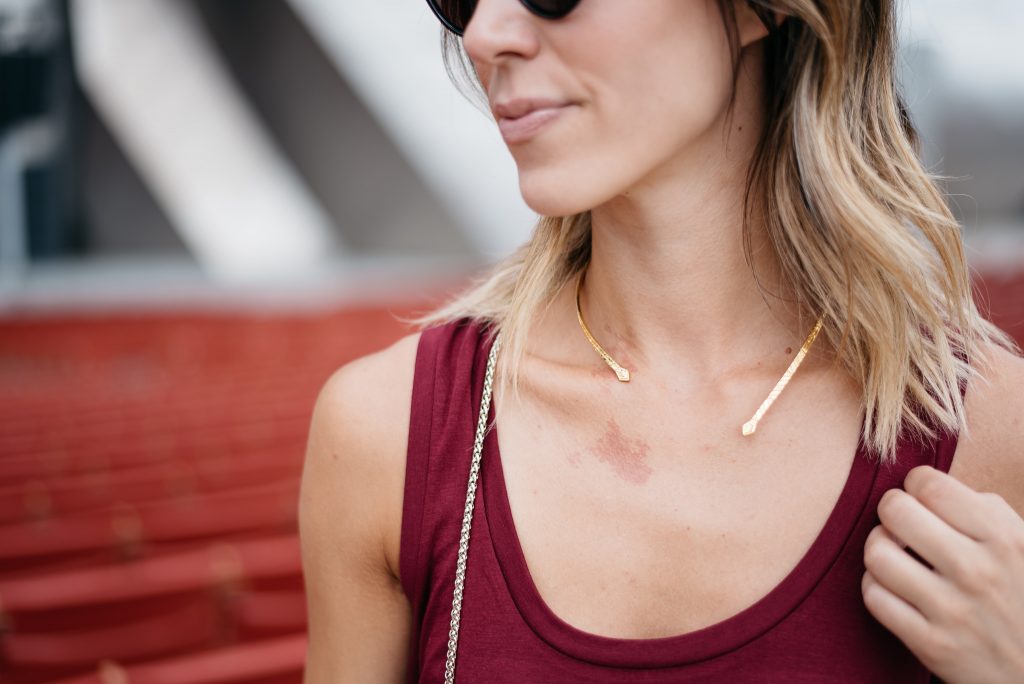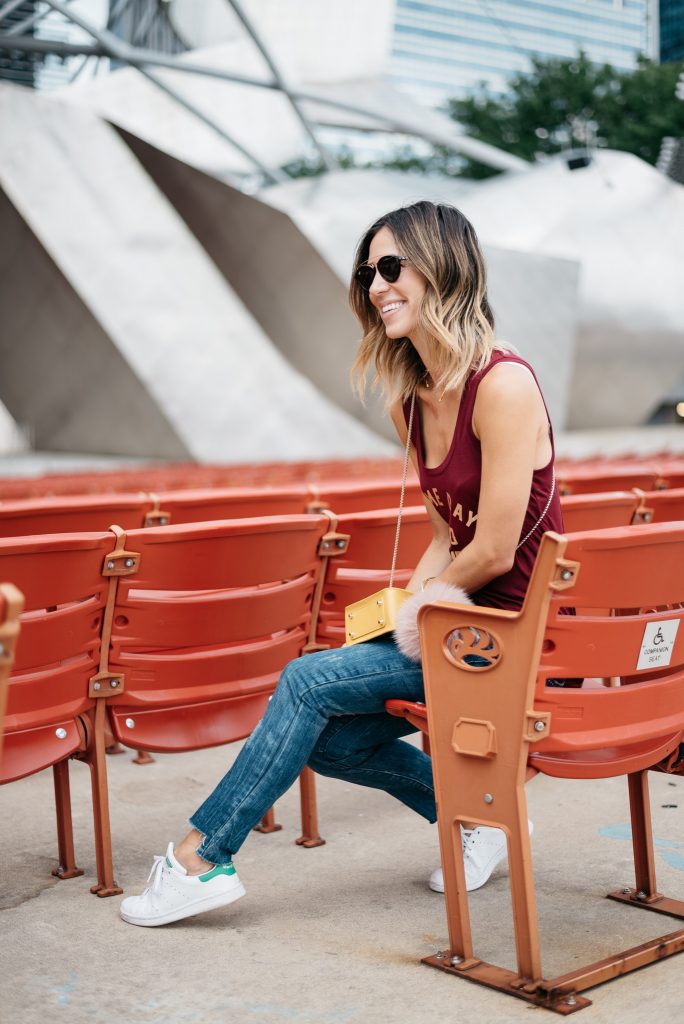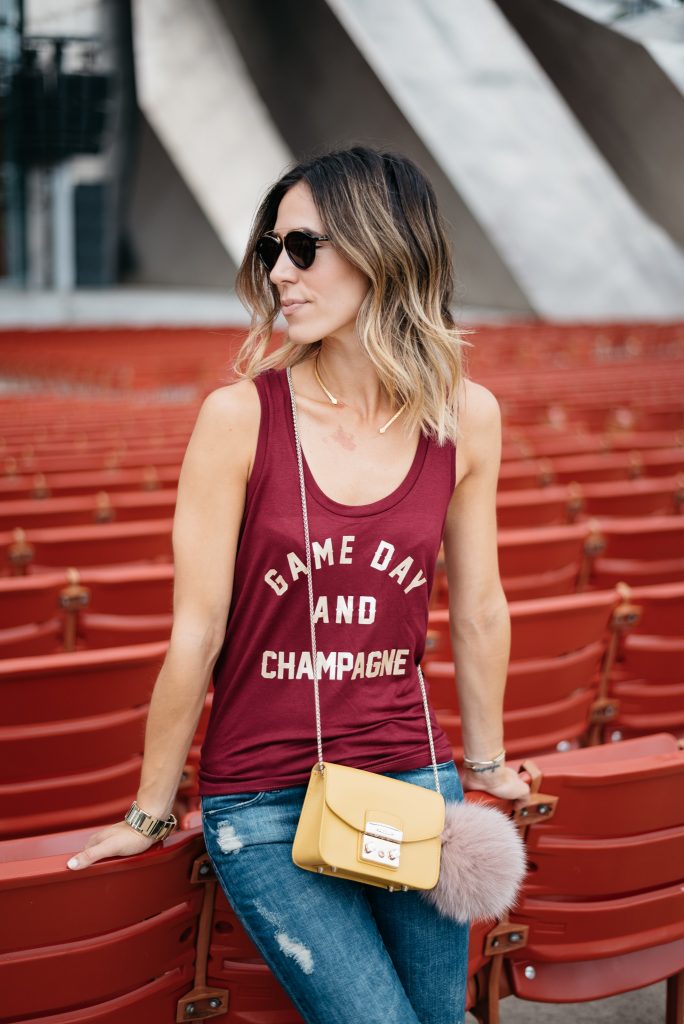 You know that I can't resist a good Game Day look and tis the season right? I love finding fun tees that aren't team / school specific – makes for easy dressing on the weekend right? Graphic tees make getting ready on the weekend much easier don't you agree?
This
Game Day tee was such a cute find from
Express
! PS they have been crushing it lately! In all honesty I  haven't shopped there in quite a while and I was so surprised to find so many great pieces for fall and for work! I mean, it doesn't take much, but
this
Game Day tee did the trick!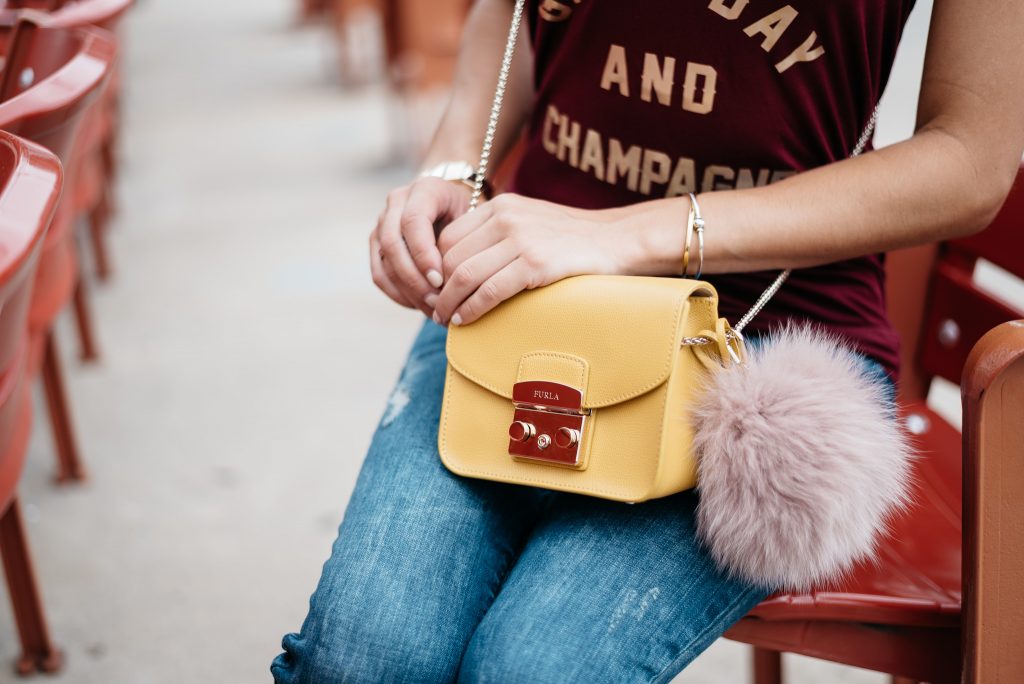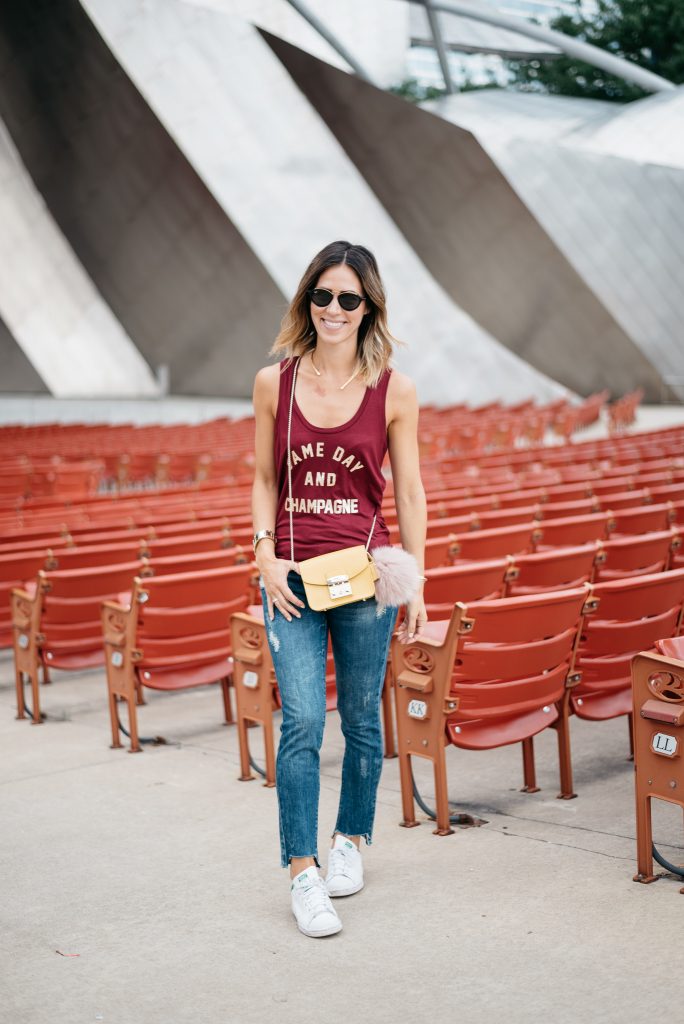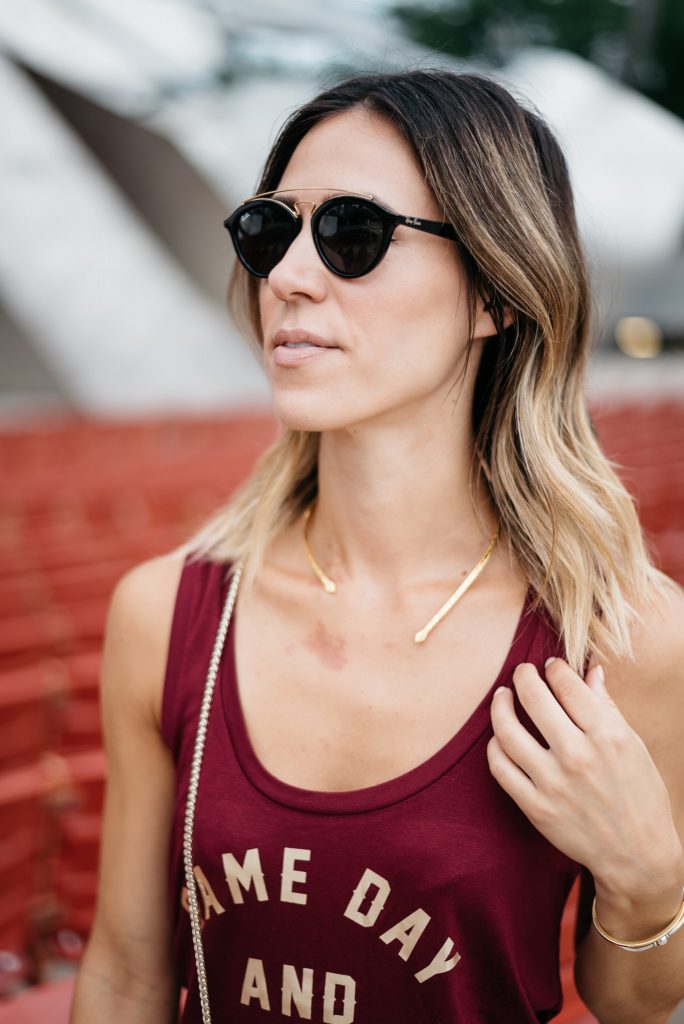 Admittedly I'm obsessed with
these
Stan Smith shoes. Legit, they never come off my feet. They go with EVERYTHING! They were my saving grace for fashion week – I dressed them up and down so that I make my way through the streets of NYC. If ever for a moment you debated buying them, don't. Buy them. You're welcome.
For more Game Day inspiration check out the rest of my playbook here. Happy weekend!!!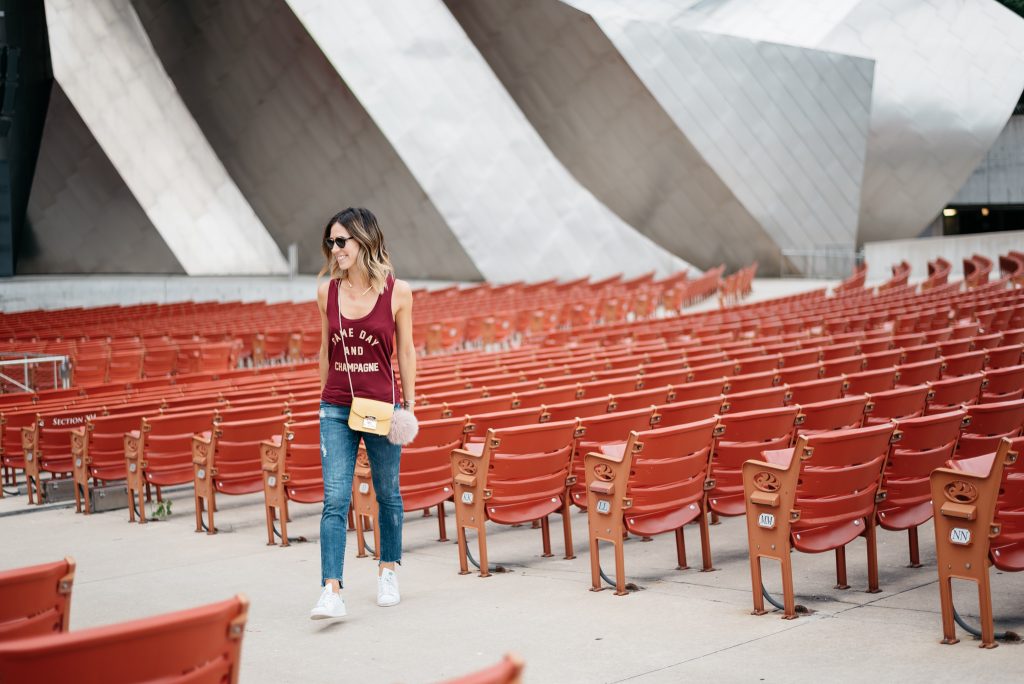 Shop the LOOK:
Game Day Tee | Blank NYC Denim | Stan Smith Adidas | Furla Mini Crossbody | Fur Charm | Gorjana Necklace | Ray Ban Sunglasses

YOU MAY ALSO LIKE