April 10, 2017
White Embroidery Ruffle Trim Pleated Blouse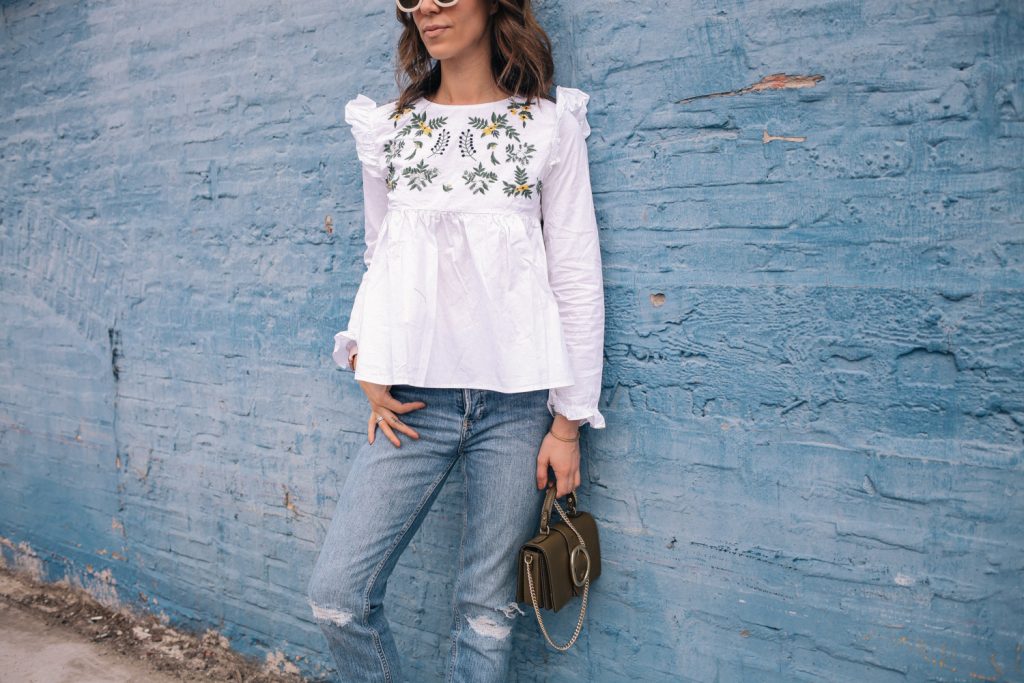 Oh boy! What a weekend friends! The weather came out to play in Chicago and it was amazing! It's the little things in life that make me smile. It was nice to finally be outside for the weekend and have the luxury of walking to get coffee instead of driving! The weekend was spent checking some things off our wedding check list – our wedding check list is constantly looming in my brain. I'm as Type A and OCD as they get so the smallest of details become a big deal for me! In other news, this top was a favorite this weekend and made for the perfect casual look! This White Embroidery Ruffle Trim Pleated Blouse has the most darling detailing on the front and sleeves, and pairs perfectly with some denim!
Shop the LOOK: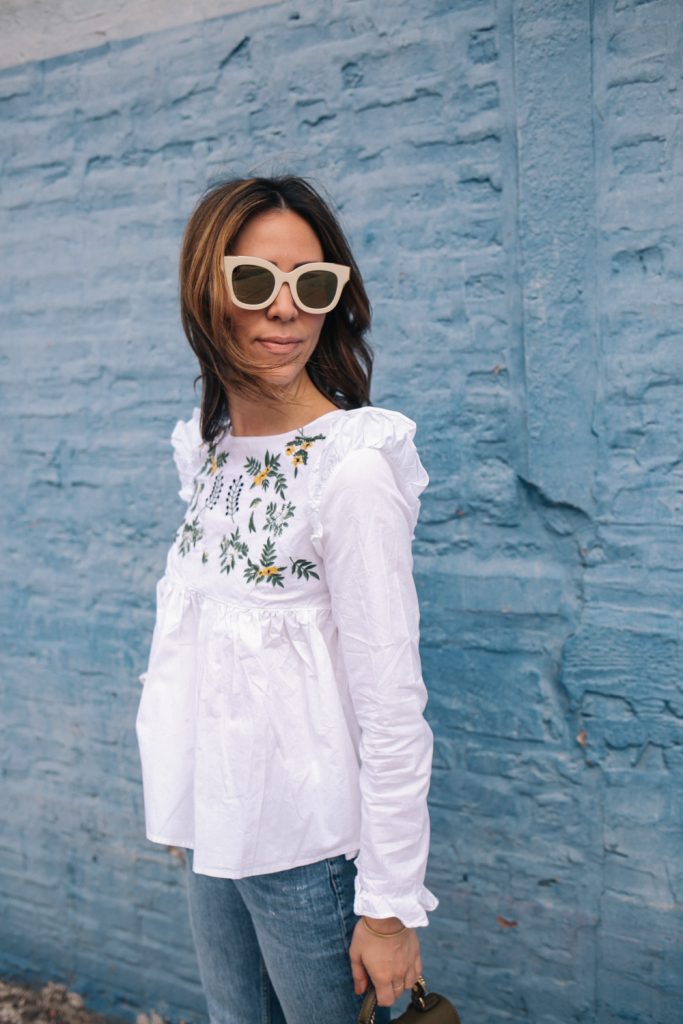 Embroidered Top – LOVE this cute top for spring and it's only $23!!
Distressed Denim – I'm so addicted to the mom jeans cut right now! Love these distressed ones from H&M
Sole Society Espadrilles – I've been hunting for these shoes for two seasons now and they are finally back in stock!
Mirrored Sunglasses – I wear these nearly every day and they are only $12!
Mini Crossbody – This bag is now sold out, but it's a great size for weekend wear!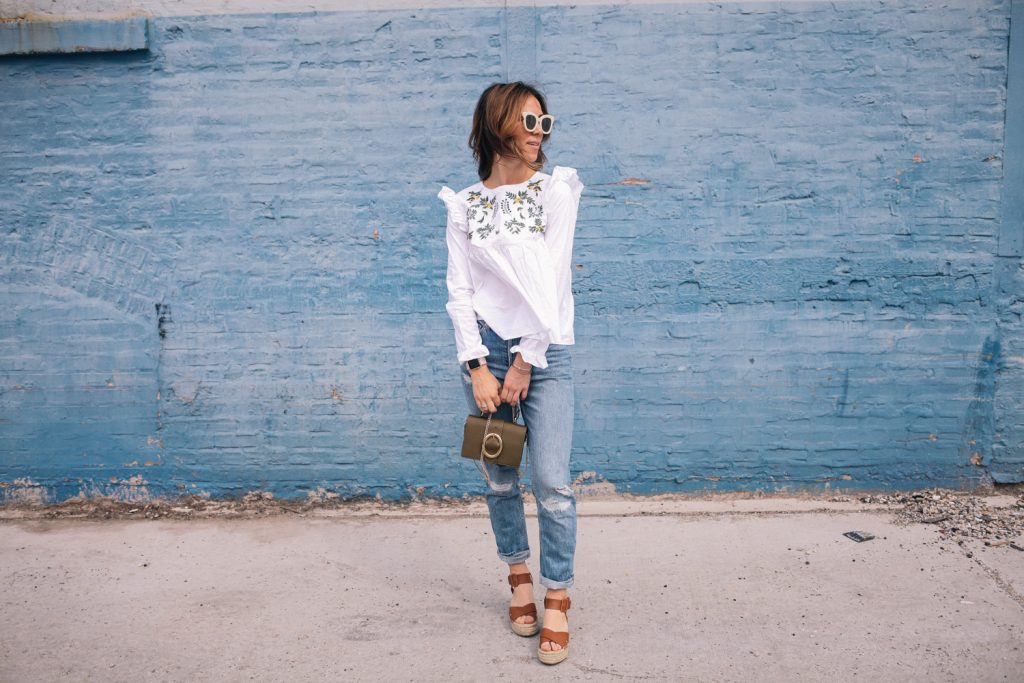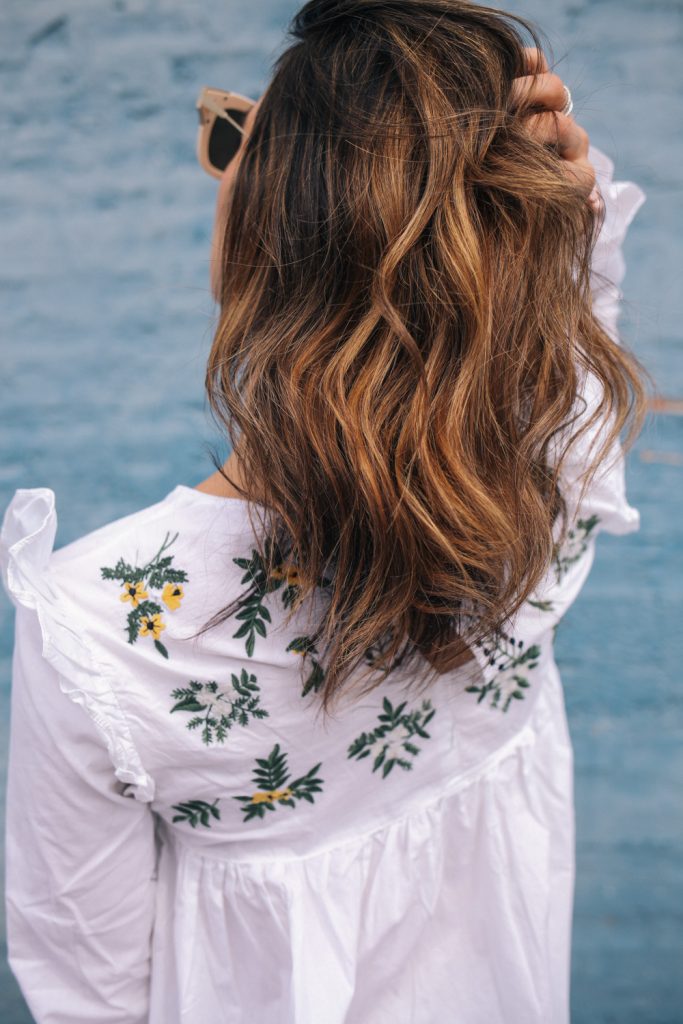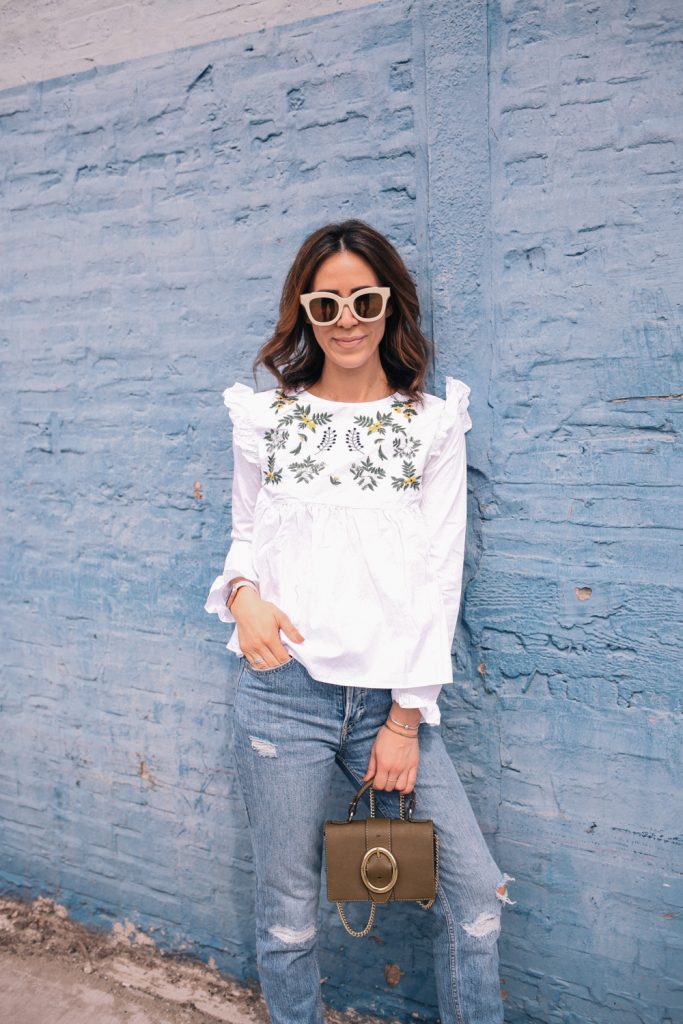 With our wedding just three months away, it's a mad dash to get all sorts of things finalized! We finally got to a good place with the invites and will be getting those out the door asap! We worked with a designed to get them built to match our overall wedding theme / look and feel. Our venue has dictated much of the wedding look and feel so every decision we have made has played off our venue. I can't wait to share more! Actually, I have been thinking of doing a series about wedding planning, inspiration and do's and don'ts. There are so many elements to wedding planning, and I am by NO MEANS an expert, but hopefully I can bestow some knowledge. More to come!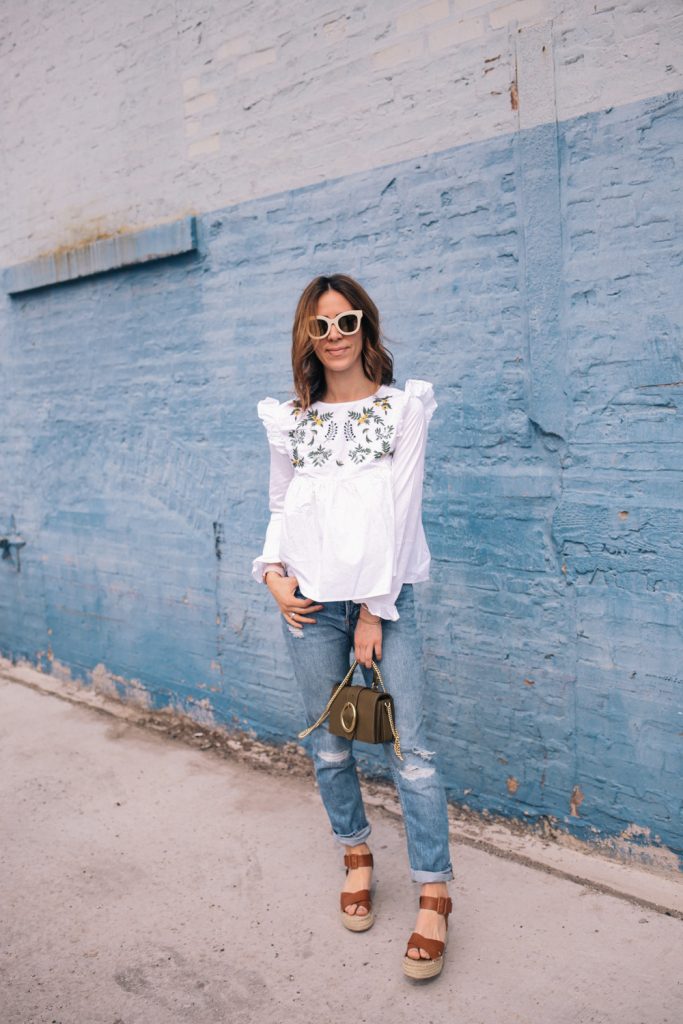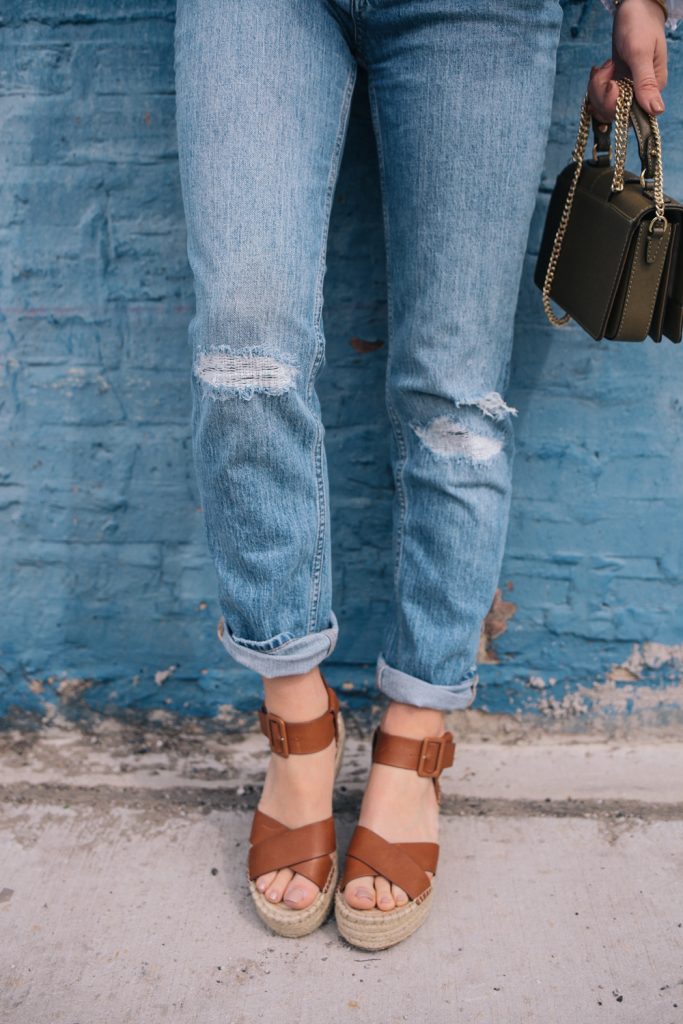 This White Embroidery Ruffle Trim Pleated Blouse was perfect for walking around the city and wedding errands. The embroidery detailing is super darling and perfect for spring! The ruffle shoulders and sleeves are super fun and give the blouse that personality it needs!
Lately, I have been ALL about the mom jeans and these jeans from H&M are my GO TO! Literally live in them – no lie. Shop them here. All of last summer I spent all my time searching for these espadrilles – high and low I tell you! Due to their popularity they are BACK! I scooped them up right away so I didn't have to spend the next year Have buyers remorse again!
Shop the LOOK:
Embroidered Top | Distressed Denim | Sole Society Espadrilles | Mirrored Sunglasses | Mini Crossbody

YOU MAY ALSO LIKE