October 19, 2015
Tailgating with Chinet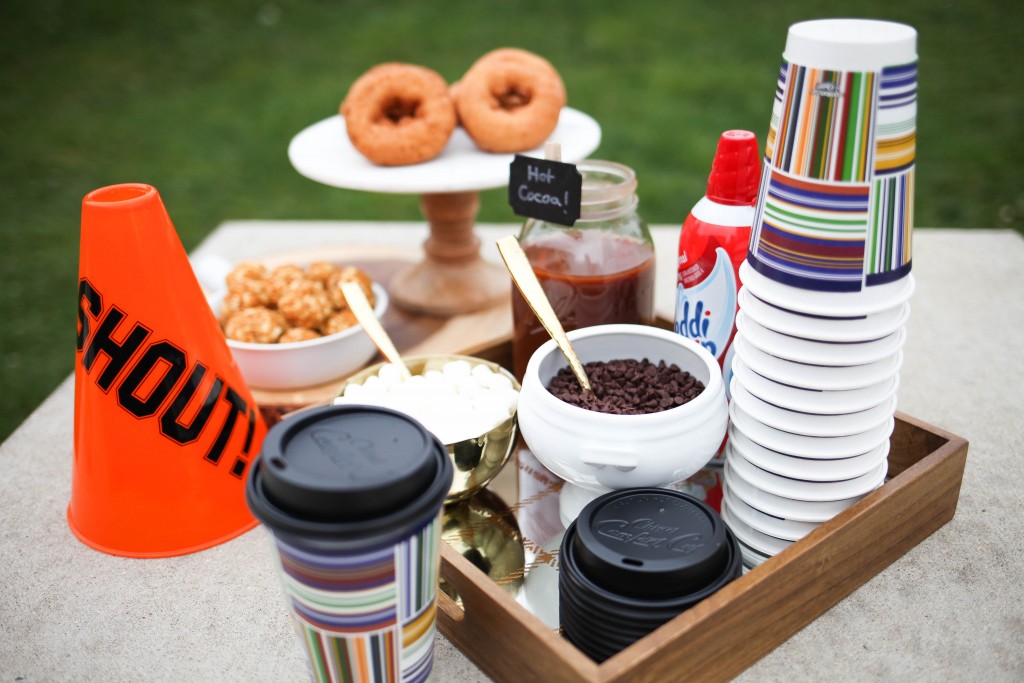 There are two critical questions you need to ask yourself before any big sporting event (such as tonight's Monday Night Football game) – 1) what am I wearing? and 2) what's on my tailgate menu?
With the temperatures cooling off in Chicago, my tailgate menus have shifted from light cocktails and dips to hot beverages and heavy food, with a side of faux fur. Tailgating in Chicago during the cold months is survival of the fittest – if you don't plan right, you'll never make it past the first quarter. I love planning for fall tailgates with hearty menu items and my all-time favorite beverage, hot chocolate! I mean, who doesn't love hot chocolate!? It's how I have survived more than one -10 degree kickoff. But, my hot chocolate game is only as strong as the temperature of my hot chocolate. For tonight's game, I've lined up all of my best plays from my seasonal playbook and I'm taking the field with a hot chocolate bar staring the Comfort Cup® by Chinet®.
The morning of a tailgate usually requires a lot of prep with gathering all the food, utensils and, of course, the décor. This means I'm on the move from the moment I wake-up and headed out the door seconds after I've rolled out of bed (side note: who actually wakes up when their alarm goes off?!). No coffee isn't an option…which means I need a quick decision on how I'm going to transport my coffee! I fire up the espresso machine and grab the Comfort Cup – it's the perfect on-the-go-cup for my morning dash to get my tailgate setup ready! Not to mention, it allows me to conveniently travel with my coffee in a fashionable way.
A good product transcends just making your life more convenient… it makes the lives of your friends (or in this case, fellow tailgaters) more convenient, as well. With this in mind, I was inspired by the Comfort Cup to create a build-your-own hot chocolate bar for the perfect tailgate. Putting together all of the accouterments was easy, but finding a cup that was game day ready was the next step. The Comfort Cup is not just a disposable cup… it has a triple-layer insulation that keeps your drink warm and your hands protected all while adding a bit of color accent to your favorite game day outfit. Do you ever have the dreaded temperature issue with coffee cups like I do? I feel like Goldilocks searching for the perfect cup – this cup is too cold, this cup is too hot, this Comfort Cup is juuuuuust right. I digress….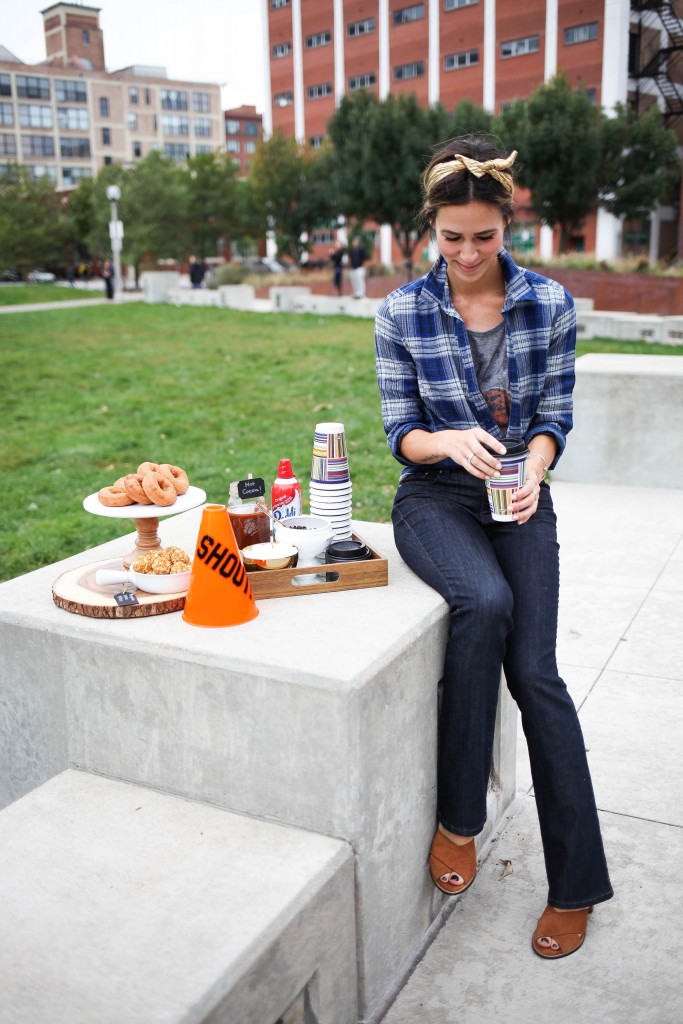 We've established that the Comfort Cup has a few key elements that help make a winning team – convenience, mobility and temperature control. The Comfort Cup is my hot chocolate bar's offensive line… it makes the quarterback (you) look good! If you know me, I like mixing my fashion with sports.
Your game day or tailgate experience should be all about convenience; you certainly don't want to put the burden on your guests of what to do with an empty cup. With the Comfort Cup, you can take a hot chocolate for your walk from the parking lot to the stadium – I'd call that a touchdown.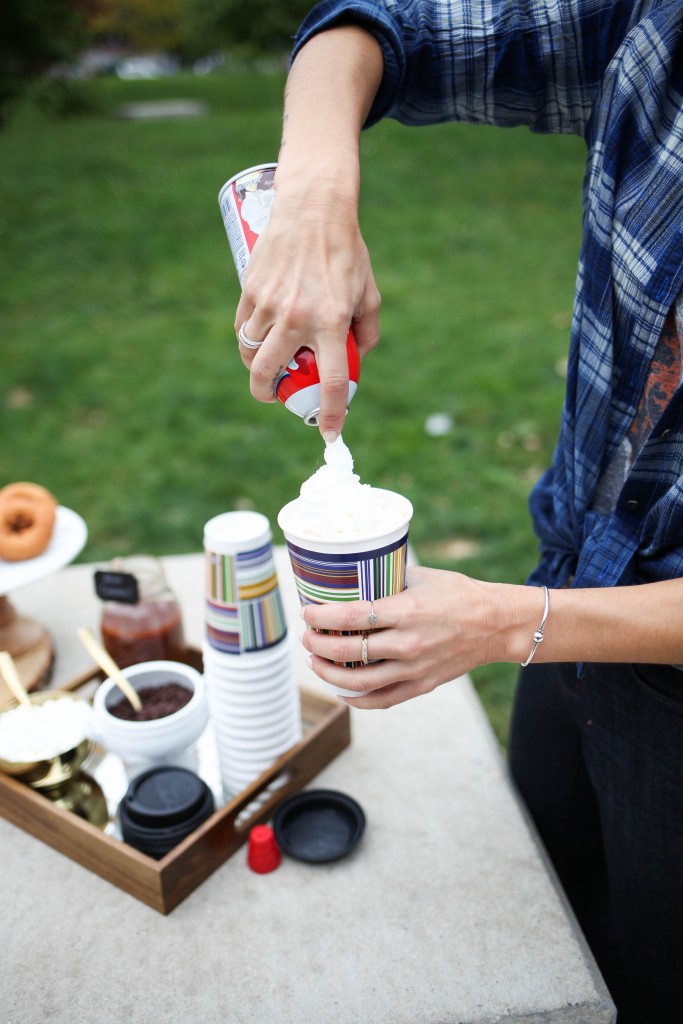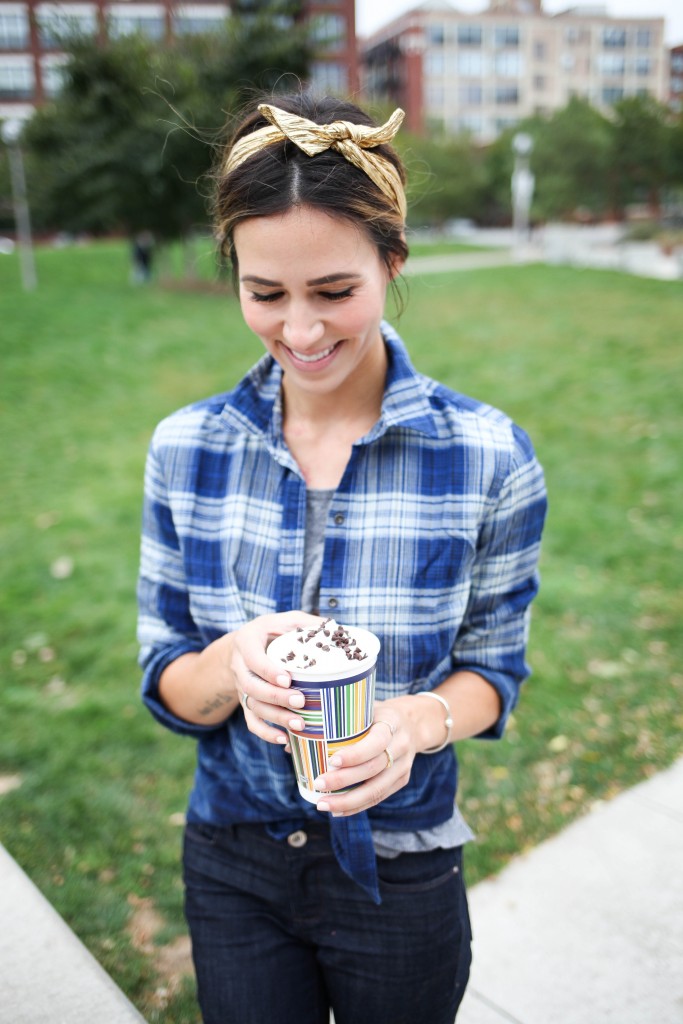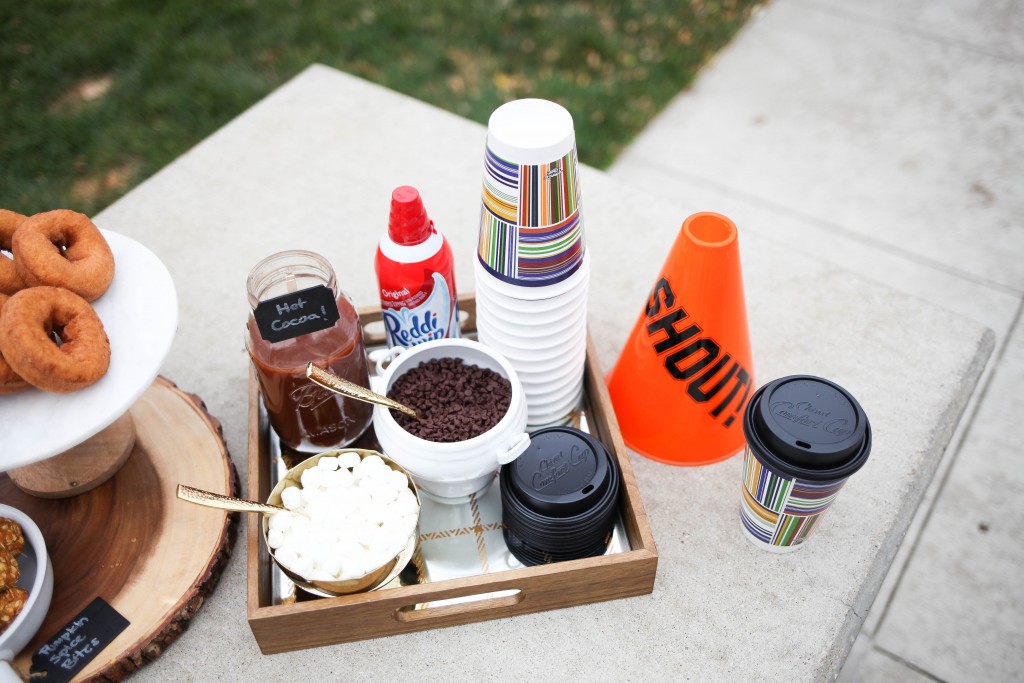 Shop the POST:

Shop the LOOK:

Compensation for this post was provided by Huhtamaki, Inc. via AOL Media. The opinions expressed herein are those of the author and are not indicative of the opinions or positions of Huhtamaki, Inc. or AOL.