June 12, 2019
Restore Balance in your Life
How often have you started a routine and shortly thereafter became disinterested and almost felt like it was a tedious chore rather than doing something for the better? Despite our best intentions, many of us struggle to maintain a healthy balance in our life – not because we lack the capabilities, but in an overachieving society, our "all-or-nothing" goals only set us up for failure in the long run. The 80 / 20 rule, or the Pareto Principle, is a more practical way of introducing new habits in to your lifestyle without over restricting – the principle teaches us that 20 percent of our focus delivers 80 percent of the results. Essentially, it reminds us that we need to prioritize our limited time on what is most important to help restore balance in your life.
The 80 / 20 rule allows you to give yourself small indulgences, so that you aren't in fact cutting yourself off cold turkey. The idea is to unwaveringly honor your commitment to the most important efforts, while understanding you have room to slowly transition your new habit, lifestyle, wellness plan in an achievable and obtainable way – focus on the keystone habits that offer the highest return to you! Why not give yourself mini-wins rather than think of things in terms of large projects e.g. "I'm going to lose 15 pounds in the next 3 months" should be thought of as "I'm going to increase my workout by 1 minute each day". It has been proven that the act of crossing an item off your to-do list releases dopamine in your brain – it literally makes you happier when you cross something off your list. Don't deprive yourself of those wins by trying to focus on too much at once.
Here are six ways to help you create a balanced self-care routine utilizing the 80 / 20 rule.

[ezcol_1half]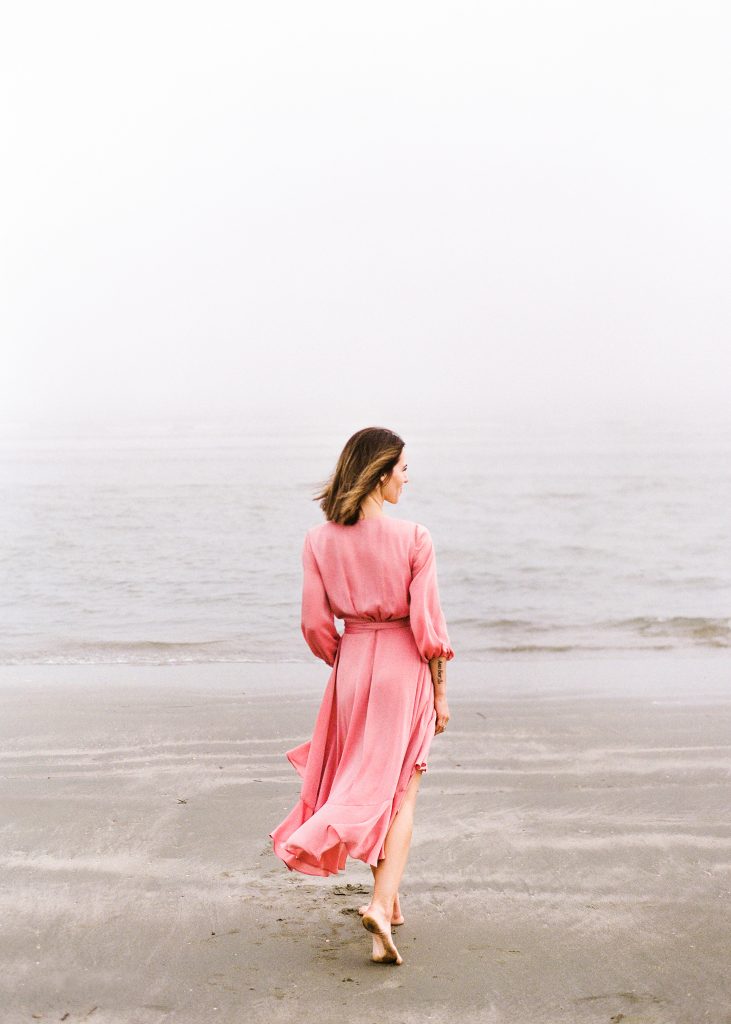 [/ezcol_1half] [ezcol_1half_end]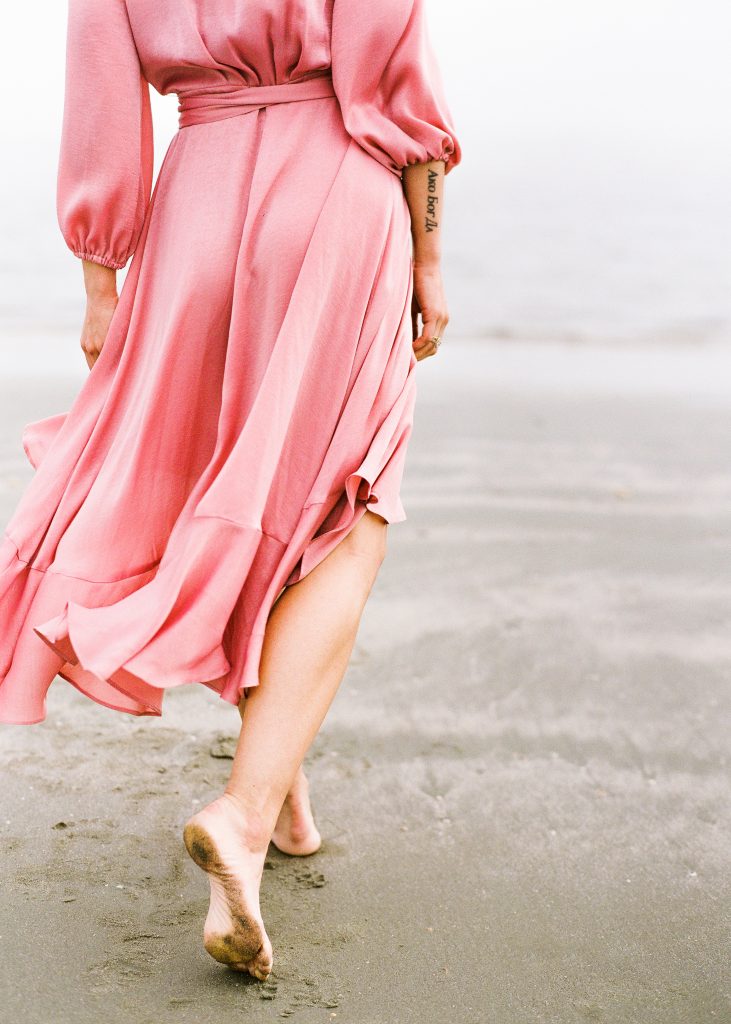 [/ezcol_1half_end]
RESTORE BALANCE TO YOUR LIFE
PROACTIVE SCHEDULING
The most overwhelming element of any routine is time. "How much time will this take?" "How long will it take for me to achieve my goal?" Don't let your self-care routine stress you out – reclaim your time by investing in planning out your week in advance. Spend one hour on Sunday mapping out the week ahead by logging your exercise, self-care and  meals in a planner for the week. By working in 7-day increments, you are allowing yourself to feel the success of mini-wins. The small action of proactively thinking through your week ahead will ultimately allow you to commit to what you have planned on doing and ignore distractions that come up mid-week.
FITNESS AT HOME
Committing to your fitness goals can be a daunting task, so it's important to build system that helps you stay accountable to yourself. If traveling to the gym is going to prevent you from reaching your fitness goals, there are many at-home programs that provide you with the same benefits. Start by purchasing a yoga mat and weights to give you the tools you need to successfully create a system that allows you to do your routine at home. By re-locating your workouts to a place that is convenient for you, you are setting yourself up for a win to achieve your goals. [ezcol_1half]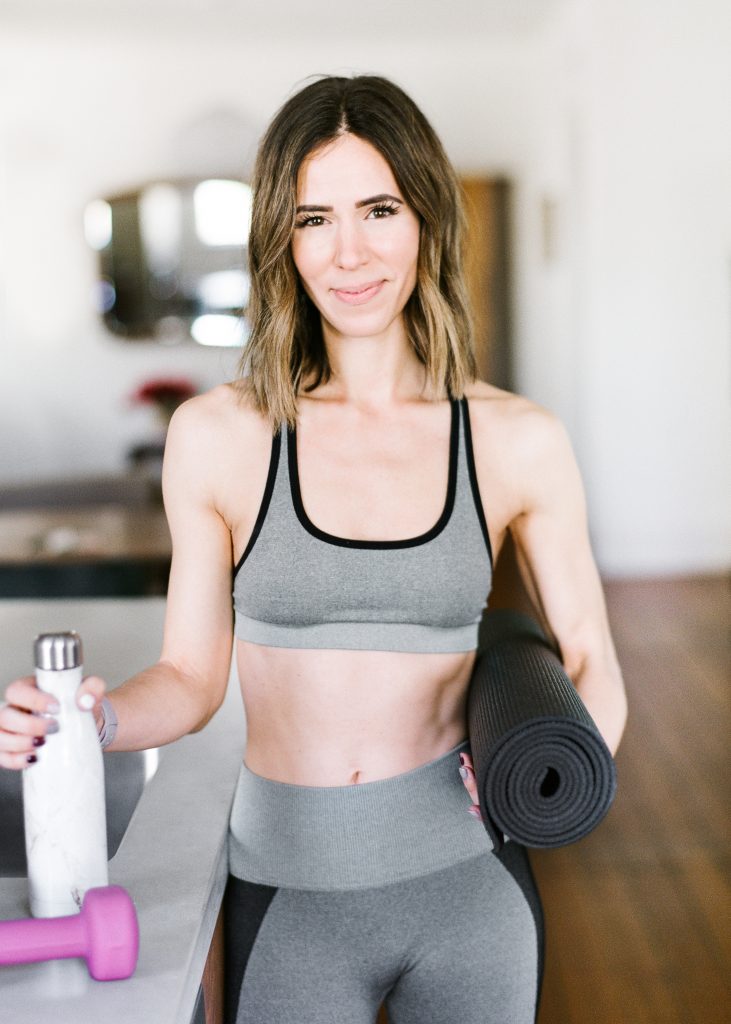 [/ezcol_1half] [ezcol_1half_end]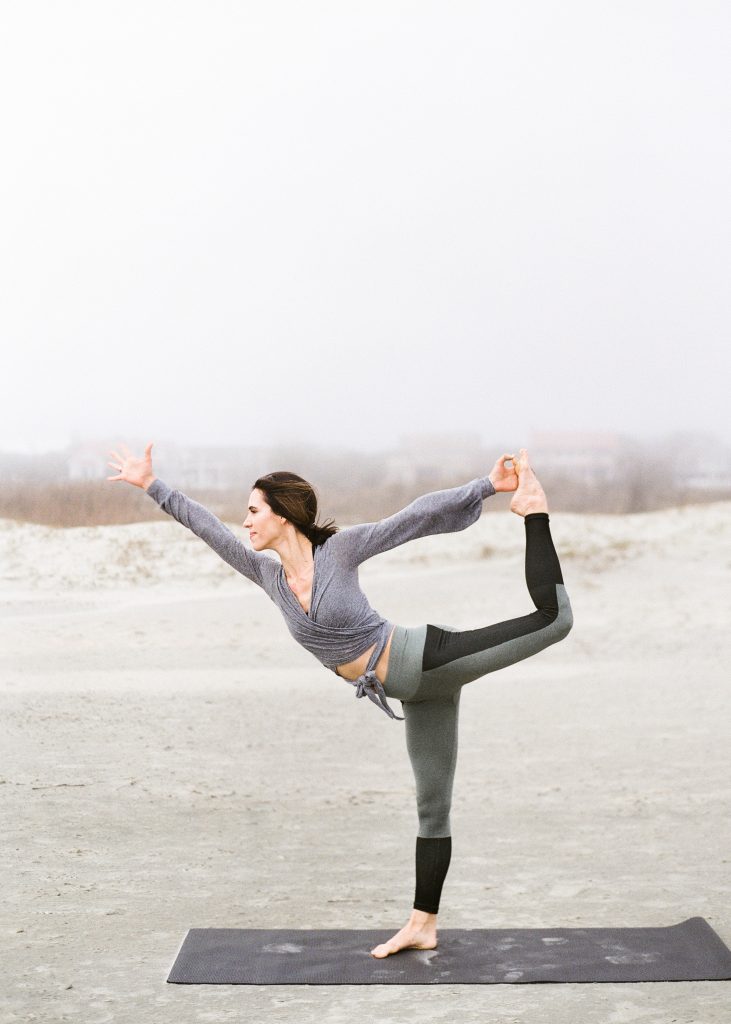 [/ezcol_1half_end]
GO CLEAN WITH BEAUTY
The "go clean" movement has taken the beauty industry by storm over the last year and we would be remised to ignore the long-term benefits of these products. Completely overhauling your beauty cabinet is not always practical (or financially possible) but it's something you can work towards over a long period of time. Start by determining what is achievable change for you in your beauty routine. Focus on a product you use daily and swap it out for a clean alternative. For me, it's a daily moisturizer – it would make more sense for me to replace my moisturizer with a clean product rather than an eyeliner pencil which takes a long time to use up. The small change of replacing my moisturizer every day will provide me with better results over time and allow me to feel a sense of accomplishment in my self-care routine.
BURNING THE MIDNIGHT OIL
Essential oils have been a favored holistic approach in healing for many years and their benefits are vast. Incorporating essential oils in to your routine is something small that doesn't take up a lot of time but delivers a lot of benefits, especially when you are looking for a battery recharge. If a better sleep routine is a goal for your self-care routine, try diffusing lavender at night to work towards improving your sleep quality. Your nightly routine can be as simple as adding your desired essential oils to a diffuser – the task requires minimal time, you don't have to think about it and it does the work for you. [ezcol_1half]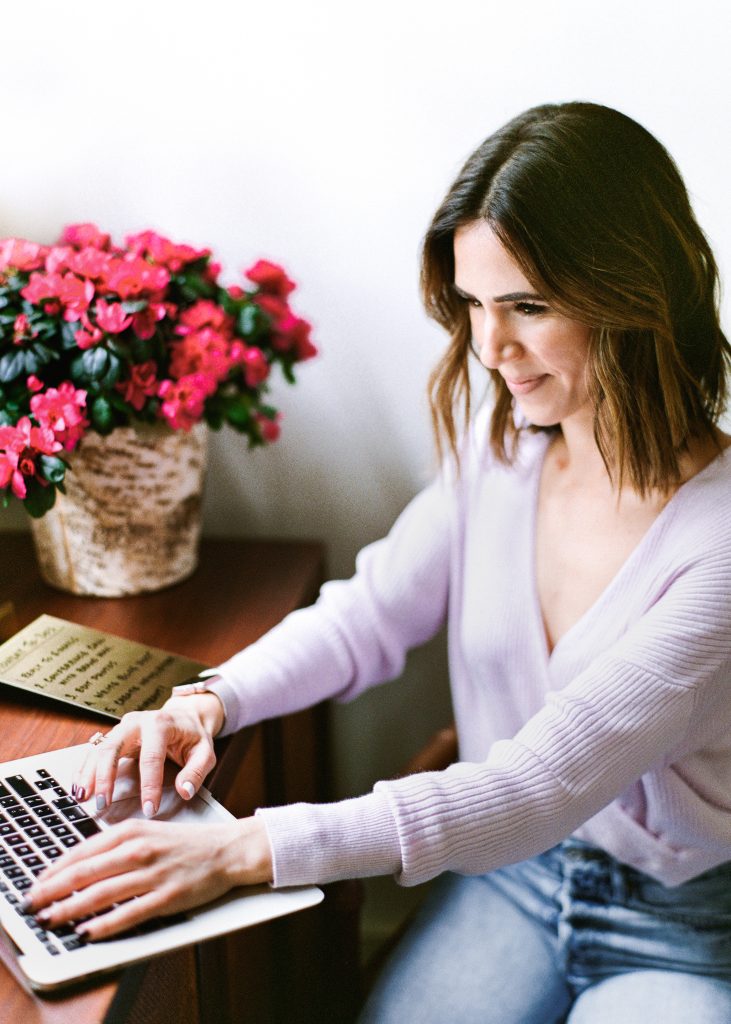 [/ezcol_1half] [ezcol_1half_end]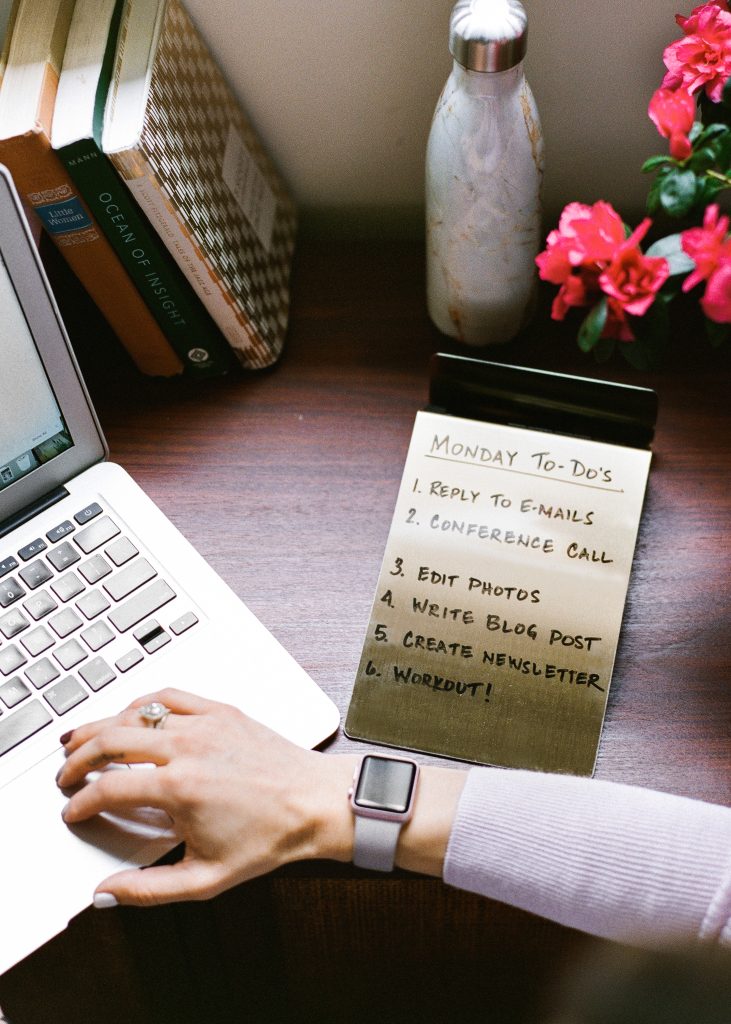 [/ezcol_1half_end]
FRIENDS AND FAMILY
The 80 / 20 rule can easily be applied to the time you dedicate to your friends and family. Sure, it might seem like a strange concept to prioritize friends and family, but try applying the rule in a way that allows you to spend more time on a form of communication that is more meaningful to you and your loved ones. Over the course of the day, you may spend hours sending countless "haha" texts and memes to friends. While connecting frequently is important, we tend to sacrifice depth of connection for quantity. Instead, try making one phone call or facetiming versus sending texts – the texts are just filling time and not helping to build stronger connection.
WORKING FROM HOME
Working remotely is becoming a common trend where people are given the autonomy to work from the comfort of their own home. As someone who works remotely, I found myself becoming less and less productive in my work and more distracted with my looming "at-home to-do list" of laundry and cleaning. I needed to create a space that was not only inviting, but also stimulated productivity. By creating a dedicated work space in my home, I was able to refocus my energy during work hours which in turn made me more productive during that time. The small effort put in building a space that separated work from real life, helped me establish a stronger work ethic at home.
See more articles from The Inspired Home here. Photography by Constance Mariena.
SHOP THE POST: