November 28, 2018
Holiday Party Outfit Ideas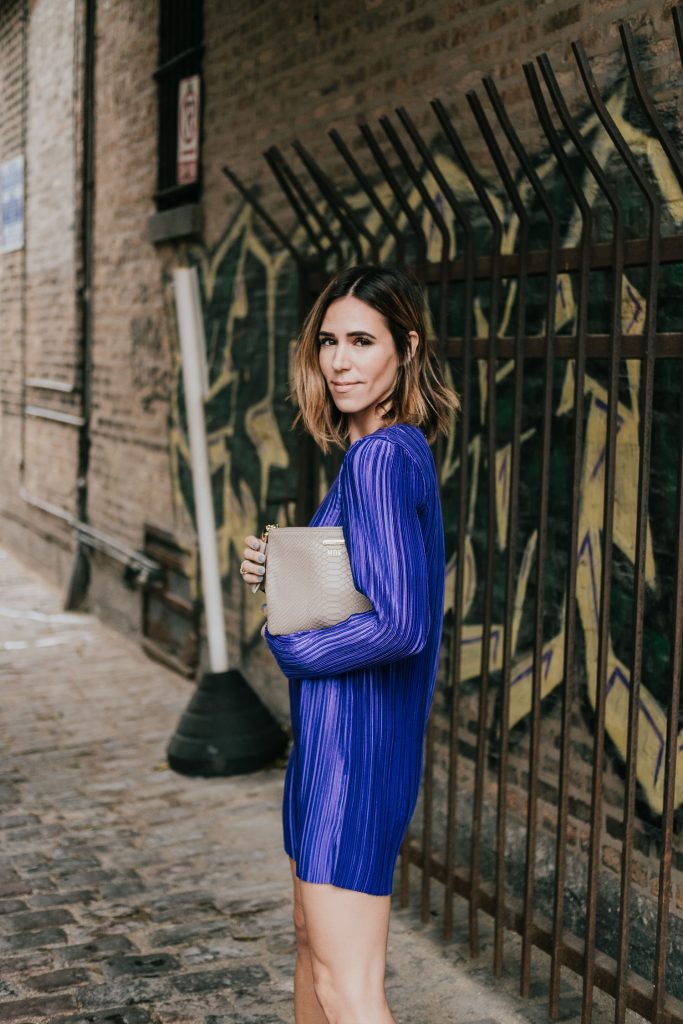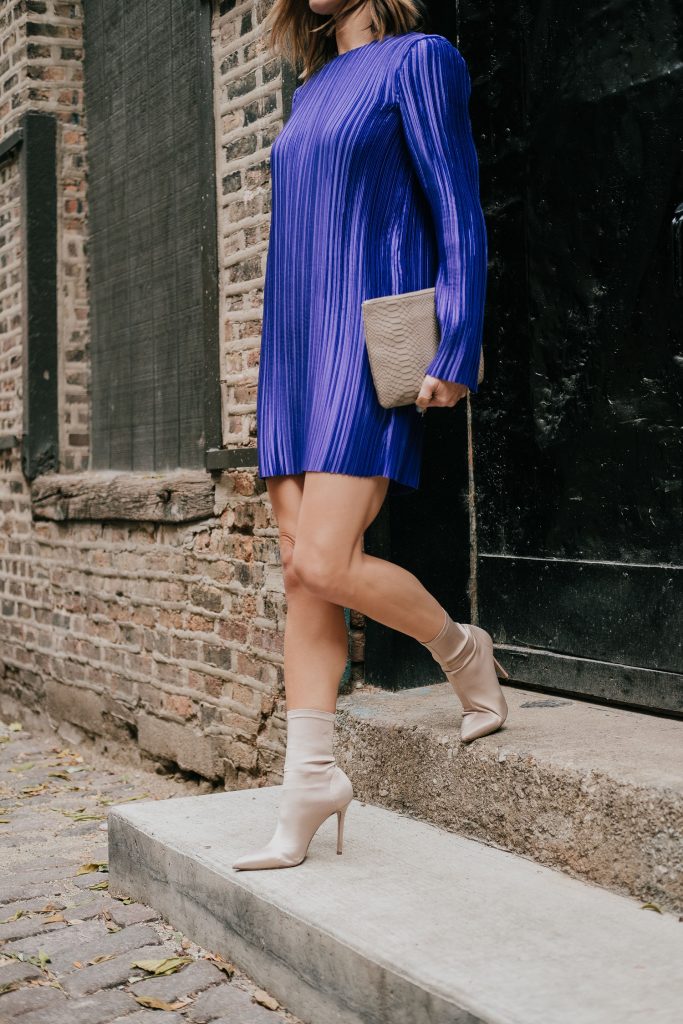 With all the craziness of the sales behind us, it's time to start shopping for the loved ones in your life….and you of course! So many gifts to find, so little time – stay tuned for my gift guide that I'll be posting live this week! December is around the corner….literally, it's on Saturday, it's time to start thinking about Holiday Party Outfit Ideas. Stun your friends, family members or coworkers with an unconventional look with this mini dress from Tibi – try something different outside the holiday color palate!
Shop the LOOK: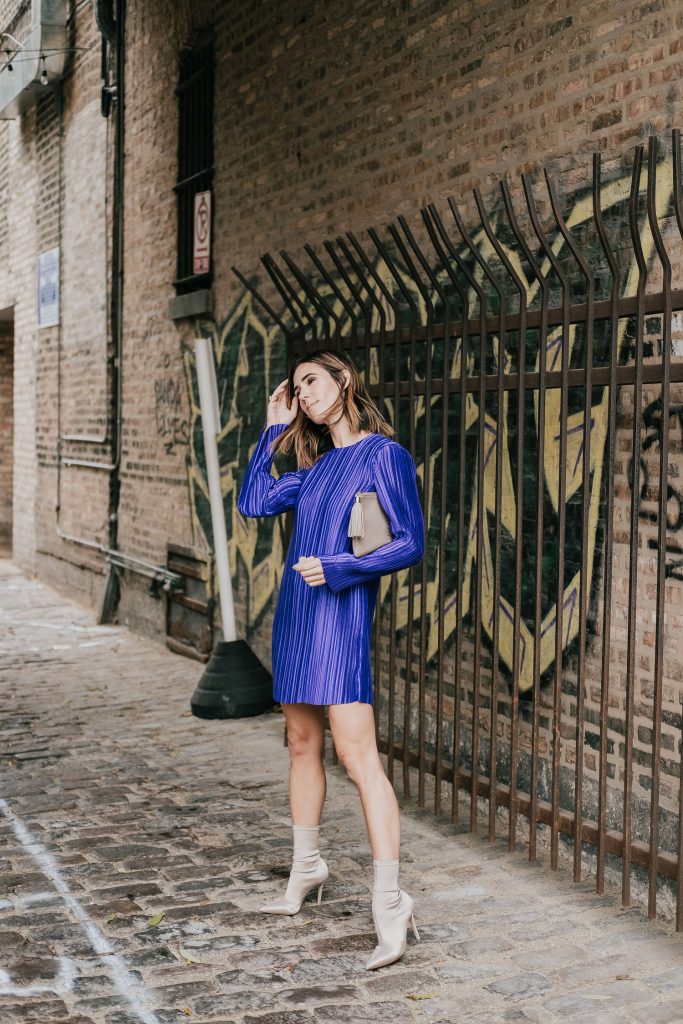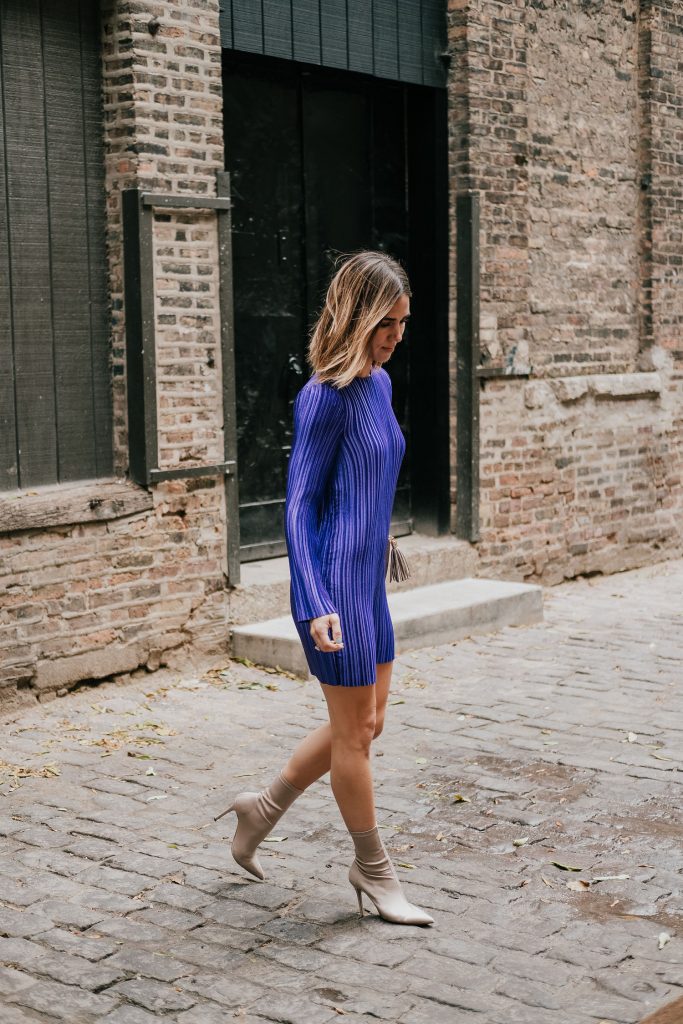 WHY I LOVE THIS LOOK:
Tibi Mini Dress (its 50% Off!!!!) // I wore this dress last month in Chicago for an event with Armani Beauty and fell in LOVE. The color and the texture are an absolute dream – it's the perfect unconventional holiday party dress that will wow all the guests! Style the dress with tights and black booties or some gorgeous pumps!
 Nude Sock Booties // The booties shown in this post are sold out, but I found an amazing close second by Steve Madden. They are the perfect nude sock bootie and they are on sale at Macys! I love styling these with jeans in the fall, but also love wearing them with dresses or skirts – the nude color helps elongate the leg and lord knows I need all the height!
Gigi Clutch // This Gigi New York clutch is the perfect neutral clutch AND the perfect holiday gift! If you are looking for something to give your friends or a family member for the holidays, order one of these clutches and get it personalized! They also have a several other amazing leather goods – check them out here.
To shop more holiday party looks for the season, check out my favorites below: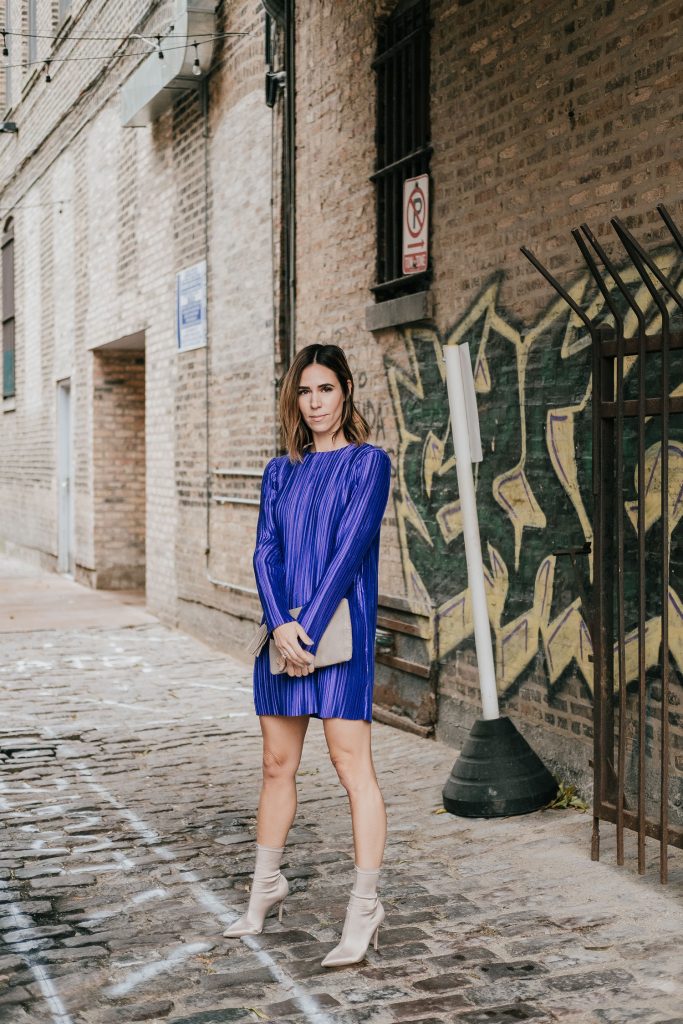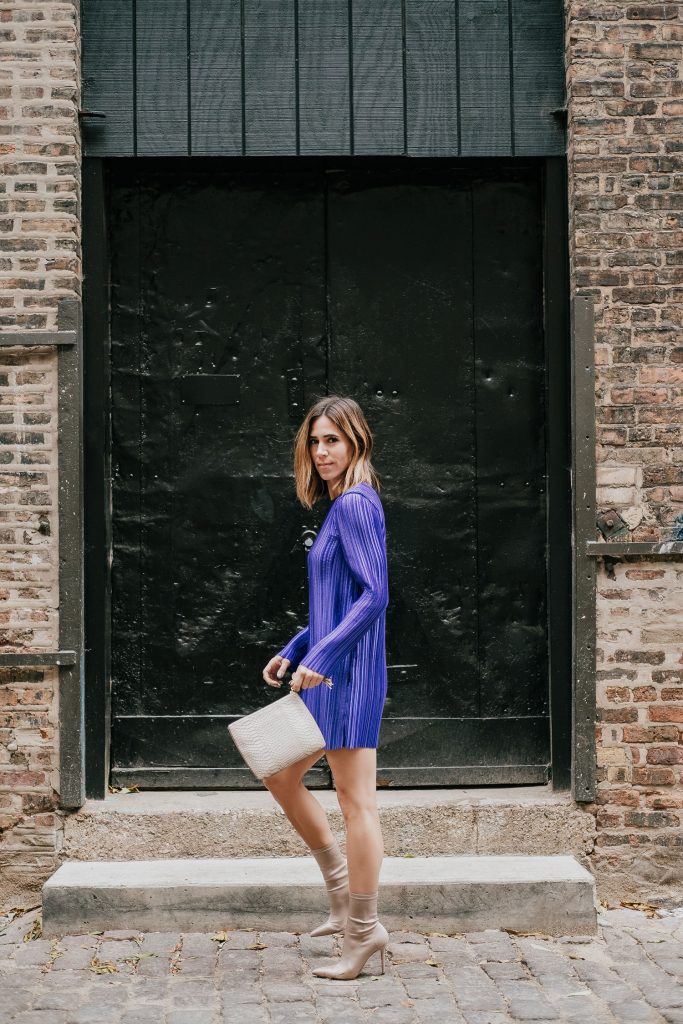 Shop the LOOK:
Tibi Mini Dress (its 50% Off!!!!) | Nude Sock Booties | Gigi Clutch

YOU MAY ALSO LIKE