October 8, 2015
Gridiron Eats: Pumpkin Spice Bites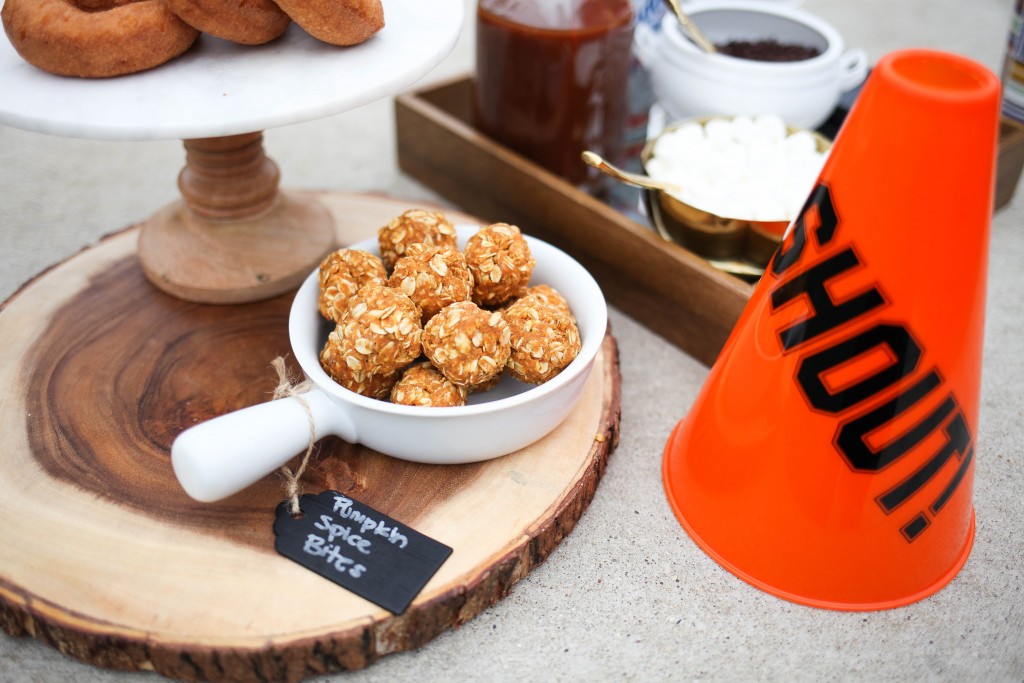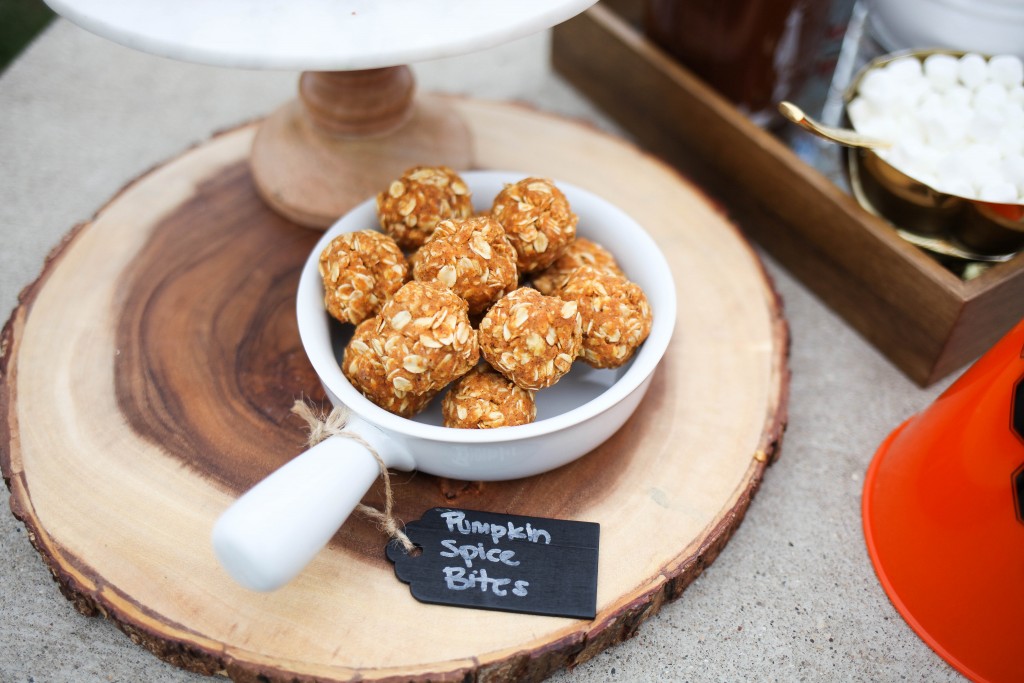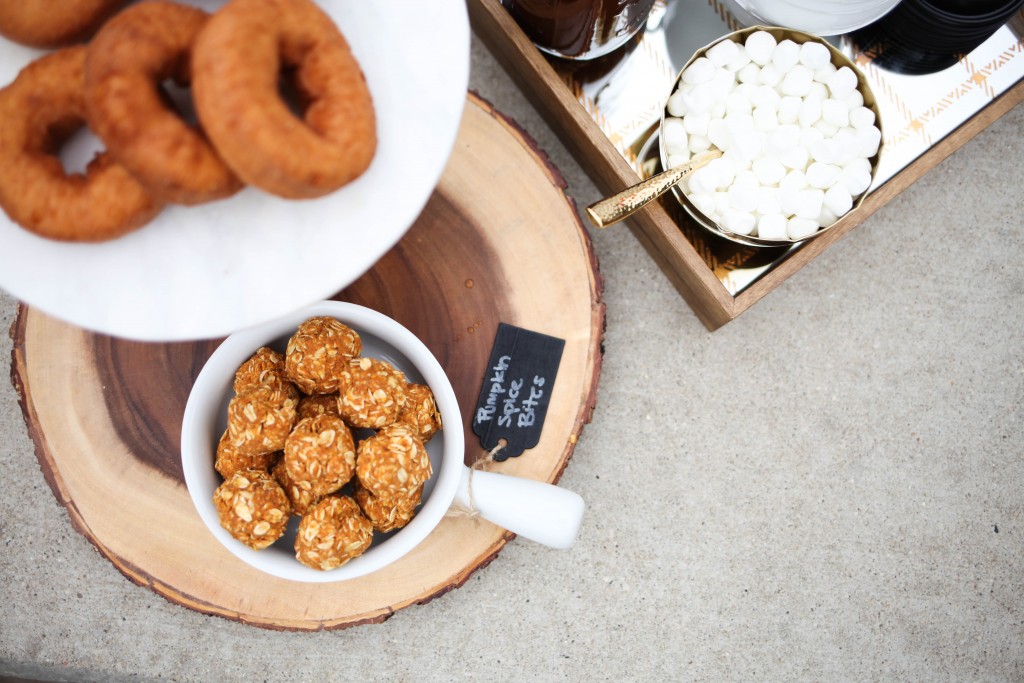 Happy Thursday and Happy Gridiron Eats day! In honor of the Pumpkin Spice Latte from Starbucks, and cold weather football games, I'm sharing one of my favorite no-bake recipes thats the perfect pairing for a latte or hot chocolate….or a hotty toddy 🙂
These Pumpkin Spice Bites are the perfect early morning game day and can be perfectly paired with any hot beverage! I love inundating my diet with all things pumpkin this time of year so making these today felt right. Did I mention they are a no-bake product? It takes about 15 minutes to whip these bad boys up and then you are out the door! Touchdown!
Things You Need:
1 3/4 cups quick oaks
1/4 cup coconut flour or regular
2 T granulated sweetener of choice
1 T pumpkin pie spice (or a mix of cinnamon, nutmeg, allspice and a dash of ginger)
1/2 cup pumpkin puree
1 tsp vanilla extract
1/4 cup butter or almond butter
1/4 cup sticky sweetener (simple syrup)
1 T + milk
How to Make It:
In a large mixing bowl, combine the flour, sweetener, pumpkin pie spice and mix well.
In a microwave safe bowl or stovetop, heat your butter with your sticky sweetener until combined. Mix in your vanilla extract. Pour your wet mixture and pumpkin to the dry mixture and mix well. Depending on consistency, either add dairy free milk of choice or extra flour until a firm texture is formed.
Using your hands, form into small bite sized balls. Roll balls and place on a baking tray or plate. Refrigerate for at least 10 minutes to firm up.
Yum!
 Recipe from Big Mans World. 
Shop the POST: