November 2, 2016
How to Style a Faux Suede Skirt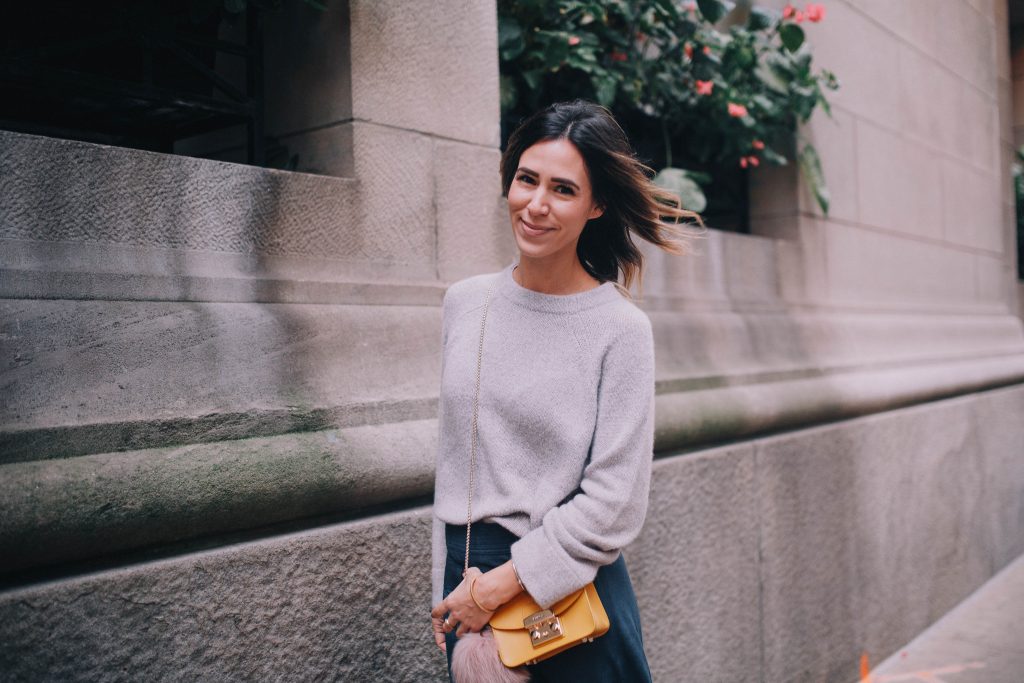 Shop the LOOK:
Top: Cashmere Funnel Neck Sweater c/o (similar) / Vegan Suede Skirt c/o (similar)
Bag: Furla Mini Crossbody Bag / Shoes: Valentino Rockstud Pumps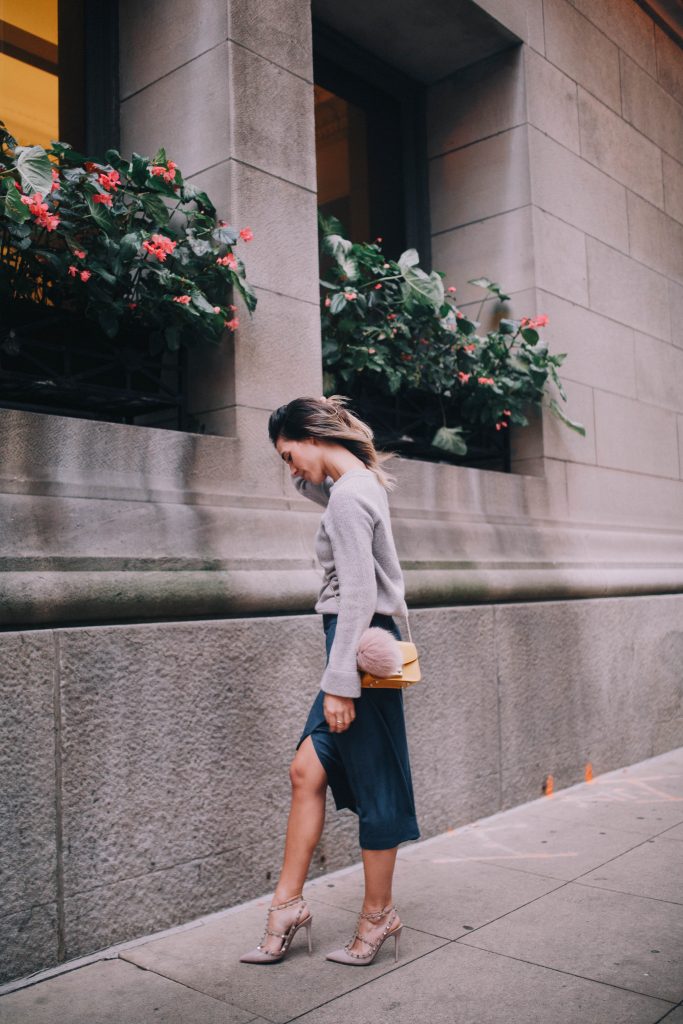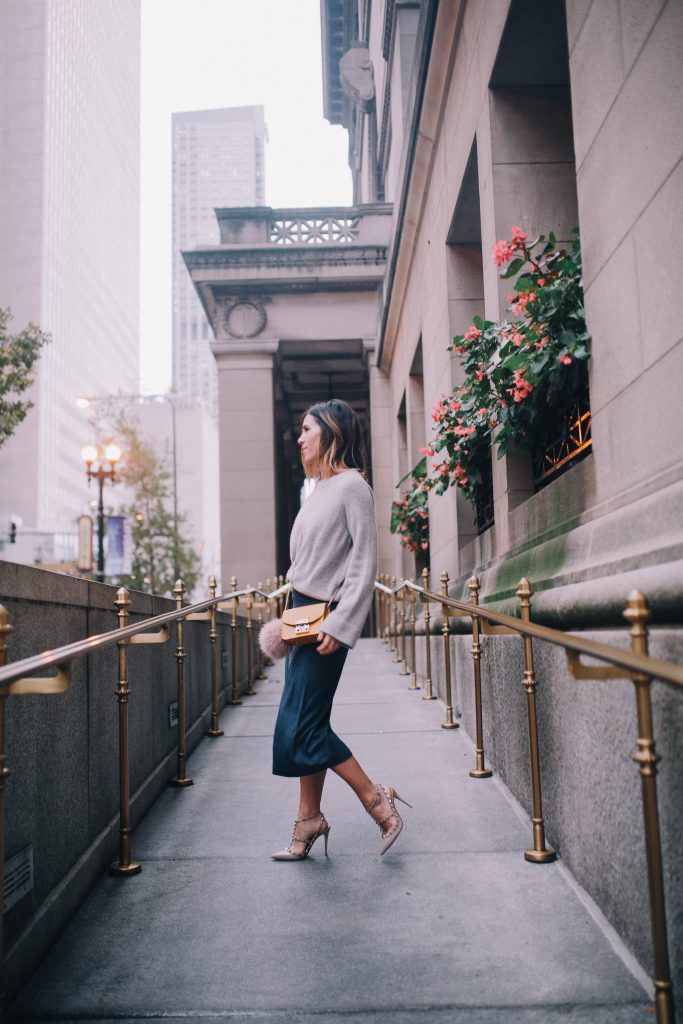 What a nailing biting night for Chicago fans! The Chicago Cubs are going to make my heart pump out of my chest! Proud to be a Chicagoan more than ever! Have you been watching any baseball? Ha, it's ok if you don't. Well here we are, November 2nd, the weather is freaking amazing and still no tights. While it hasn't been cool enough for tights (thank G!), I have been able to pull out some of my favorite fall pieces like this cashmere sweater and faux suede skirt from 
Margaret Oleary
!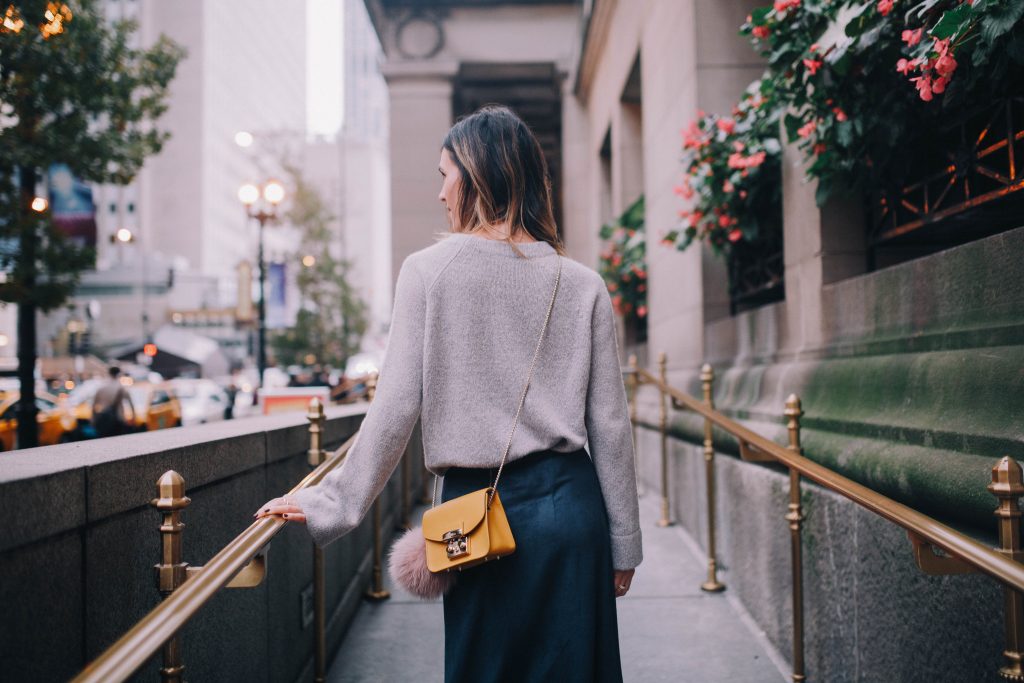 Suede and navy have been just my two favorite things this season. Navy is such a regal color and is perfect for any situation – work or play. This faux suede skirt from Margaret Oleary is so gorgeous and luxe, and pairs perfectly with this cashmere funnel neck sweater – also from Margaret Oleary. Margaret Oleary is a California brand that truly knows chic cozy layers. What else do you need this fall? I styled this look for work the other day and it was perfect. It's an easy combo to put together and take anywhere. The best part if each of these pieces could certainly stand on their own without the other!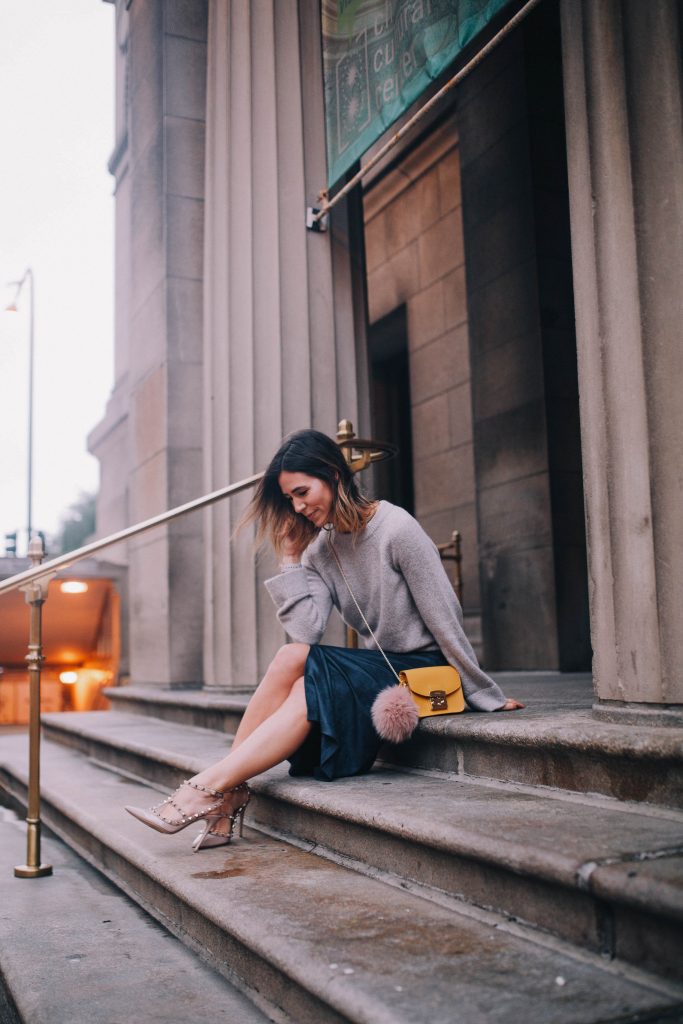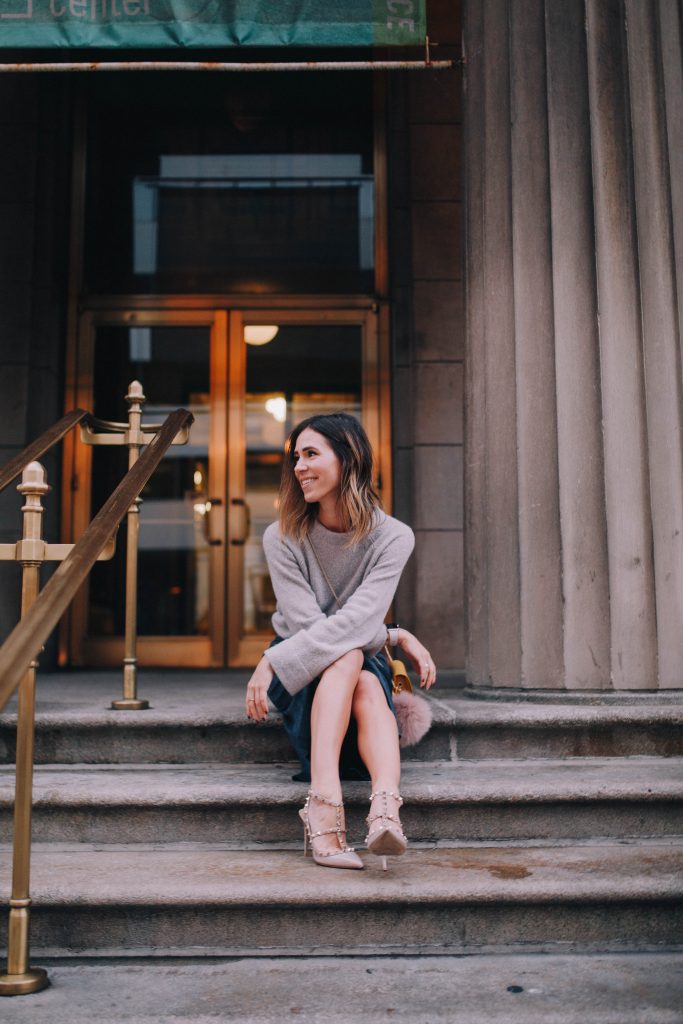 With the weather about to turn any day now, ahhhh, I'm stocking up on all the sweaters on my wish list this season so prevent any form of fomo. We are headed to Scotland in a couple of weeks where gale forced winds are a normal day, so Ill be taking be packing this sweater with me no doubt! Shop some of my favorite sweater this season here: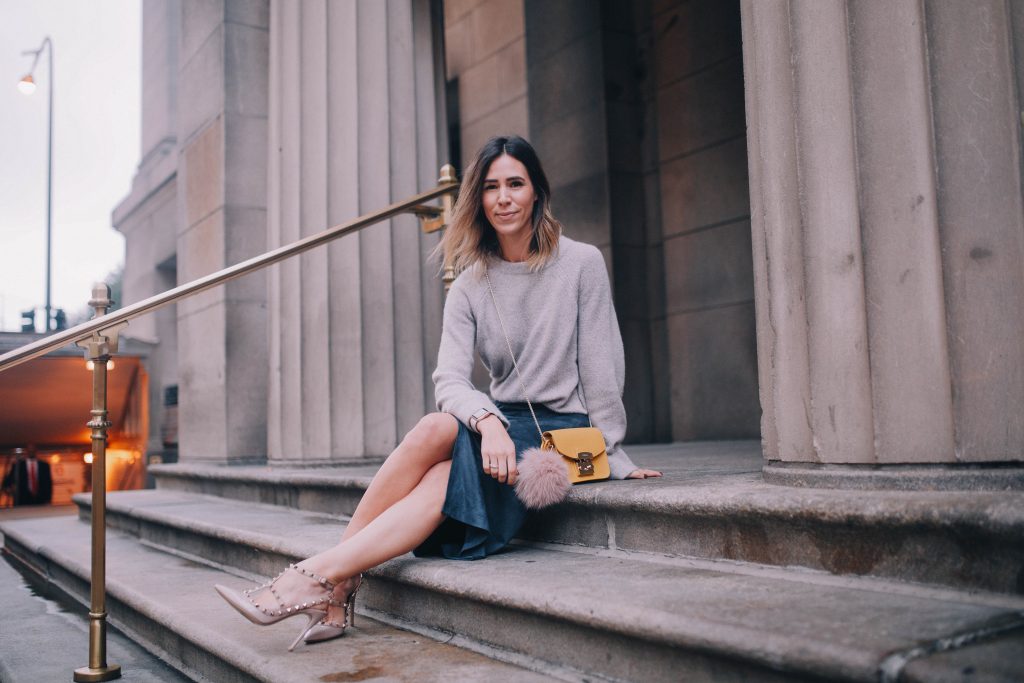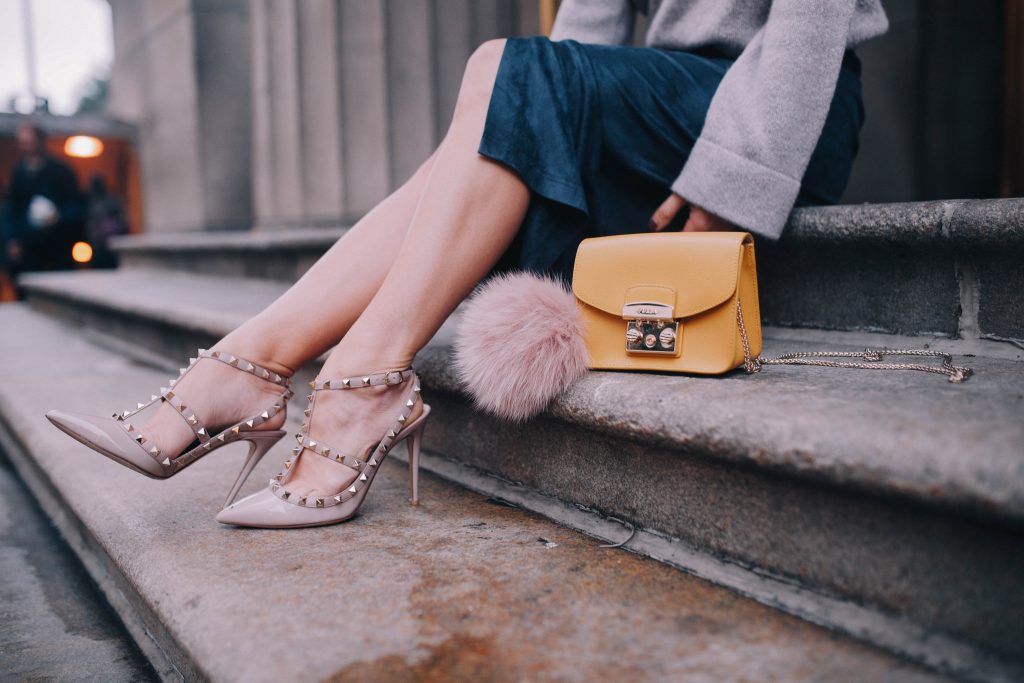 Shop the LOOK:
Top: Cashmere Funnel Neck Sweater c/o (similar) / Vegan Suede Skirt c/o (similar)
Bag: Furla Mini Crossbody Bag / Shoes: Valentino Rockstud Pumps

YOU MAY ALSO LIKE