September 16, 2019
Amazon Workwear Outfits
[ezcol_1half]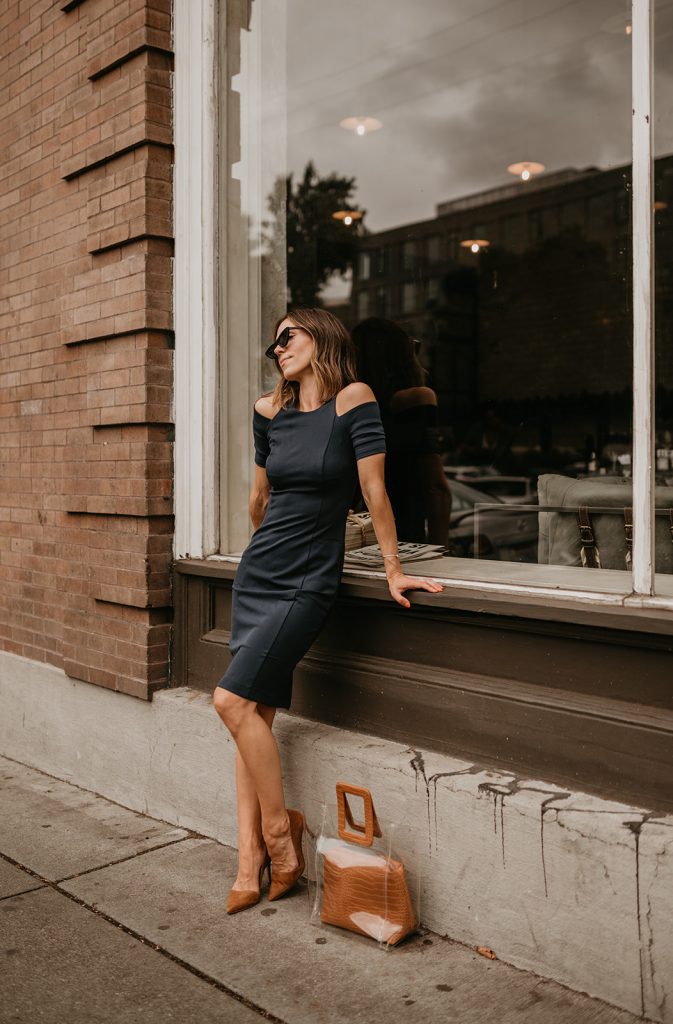 [/ezcol_1half] [ezcol_1half_end]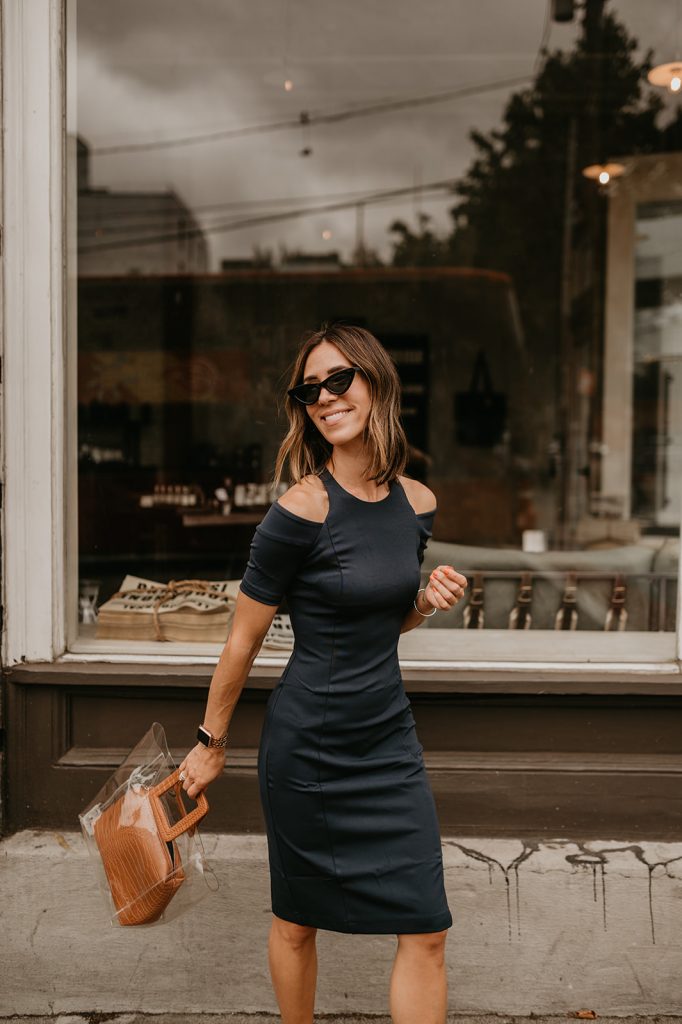 [/ezcol_1half_end]Another Monday, another week! It seems like this September is just flying by, before we know it, it will be Christmas! I remember vividly when I was kid that I would anxiously wait for all the fall catalogs to arrive to our home so that I could circle all the outfits I wanted for the upcoming school year. The colors, the prints, the fabrics – fall is by far my favorite fashion season of all time! Now that we are older, I like to build that same excitement from my childhood around fall workwear. It's a good time to fresh your closet and change up your color palette! With Amazon completely changing the fashion game in the last year, I have been driven to their site more and more when looking for items to wear for work! Today I'm sharing some of my favorite Amazon Workwear Outfits and how you can find and style their Amazon brands that are all under $50!
s h o p   t h e    l o o k 
Dress with cut-outs | Transparent Bag | Suede Pumps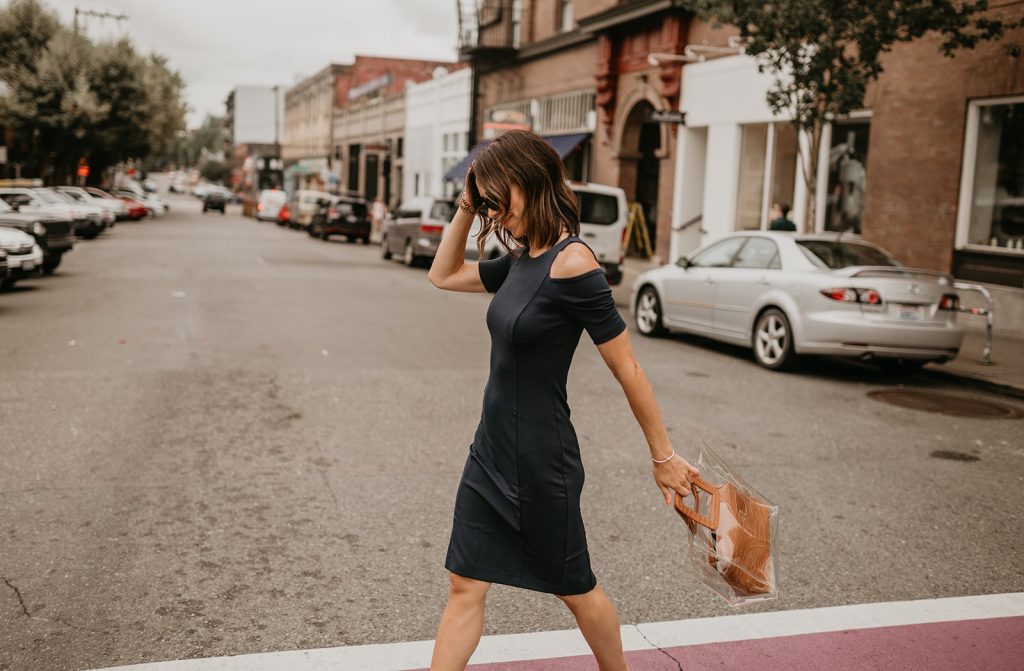 MY FAVORITE WORKWEAR PIECES
For me the challenge has always been finding pieces that are on-trend, tailored and affordable. What I love about Lark + Co., is that they have successfully accomplished just that! Everything is under $100 and most items are under $50! I love that! It allows you to create more depth in your closet with the ability to purchase  more items! I find that their clothes run true to size, but what I really enjoy are the high quality fabrics / materials at the price point.
Below I have shared some of my favorites from the current collection:

[ezcol_1half]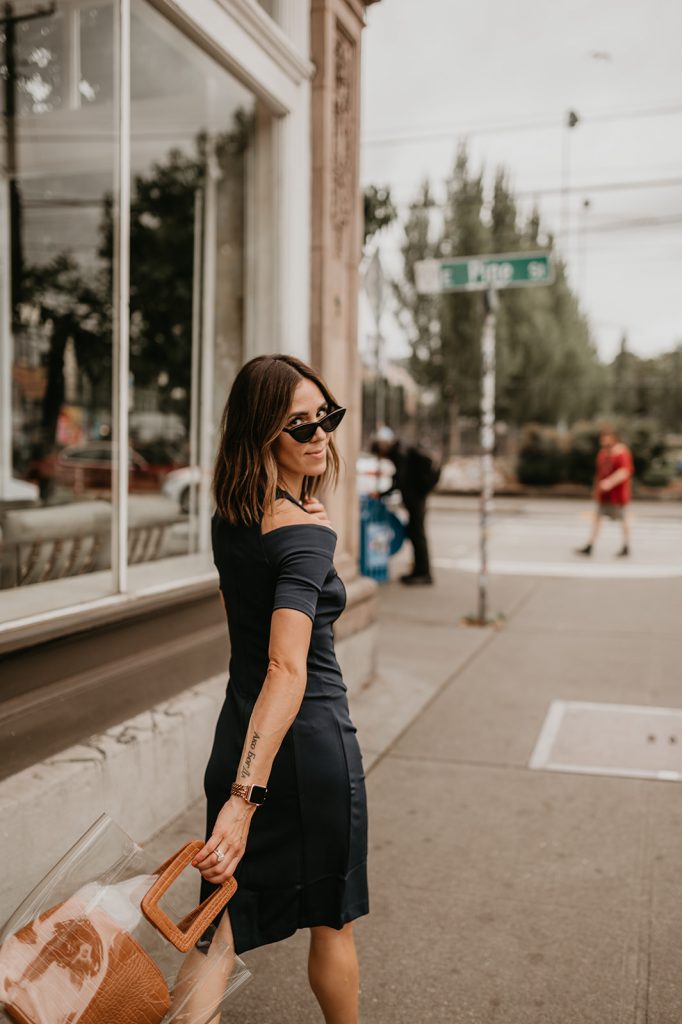 [/ezcol_1half] [ezcol_1half_end]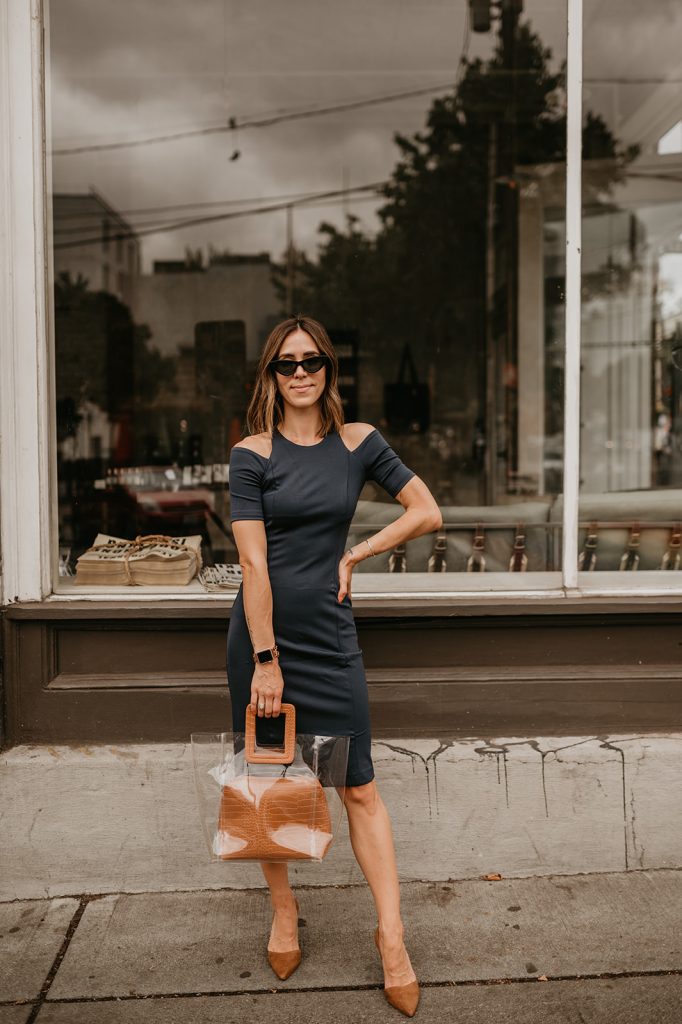 [/ezcol_1half_end]
AMAZON WORKWEAR OUTFITS
My favorite part about purchasing Amazon workwear outfits, is that if you have Prime, you can do Prime Wardrobe! There are no added fees for Prime Wardrobe, because it's included in your Prime Membership. Essentially, you have the ability to order up to eight (8) items from the Prime Wardrobe selection, have them sent to your home, try on the items and only keep what you like! It's super helpful especially when you are looking to find the perfect pieces or understand your sizing for an online item. That is how I discovered this cold shoulder dress! I styled this gorgeous cold shoulder dress from my FAVORITE Ann Taylor suede pumps – they are such a classic shoe and so comfortable. I also styled them here with a pant! Every work look needs a good bag and this transparent bag from Amazon did not disappoint! It's the perfect size for all your work items!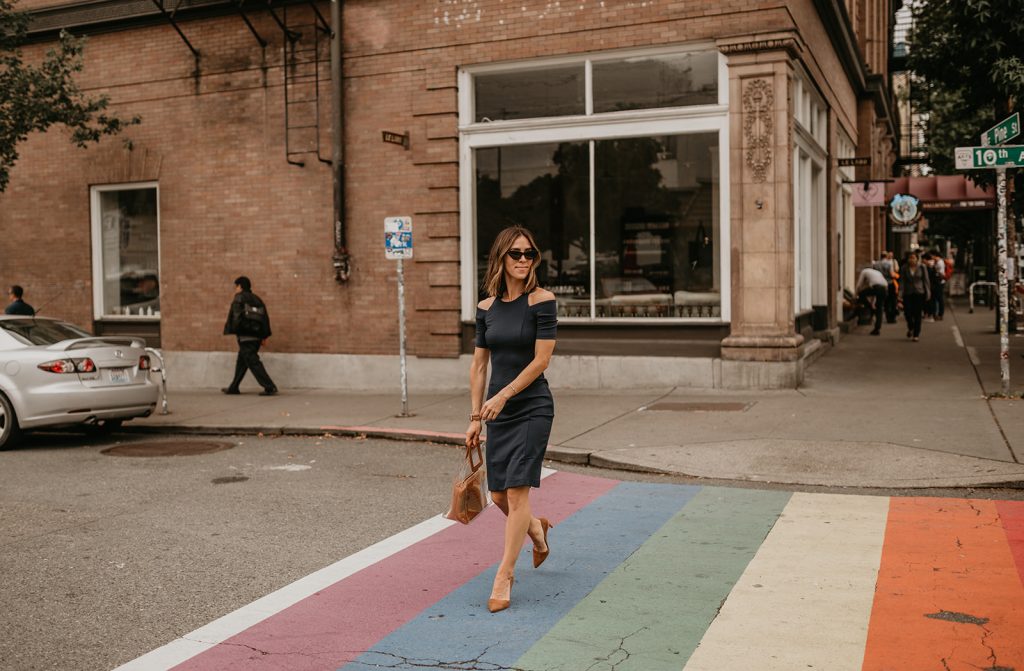 s h o p   t h e    l o o k 
Dress with cut-outs | Transparent Bag | Suede Pumps

YOU MAY ALSO LIKE