June 3, 2016
Summertime Fitness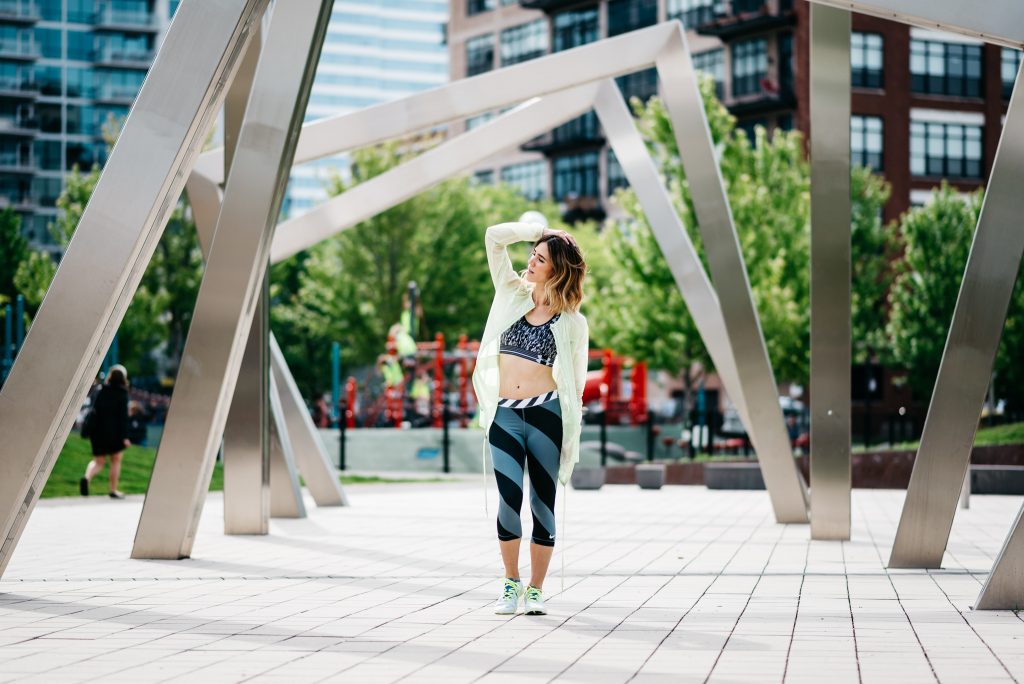 Hello Friday! You came in the knick of time! Who doesn't love a short week?! Any big plans for the weekend? I'm hoping for some sunshine here in Chicago, then Brian and I are headed off to Asia again for another work trip! We managed to sneak a quick trip in-between trips for a little bit of pleasure – JUST WAIT until you see the place! Now that the weather is normal and not bi-polar in Chicago, I love being able to move my workouts from indoor to outdoor – and I do that with activewear from Marshalls.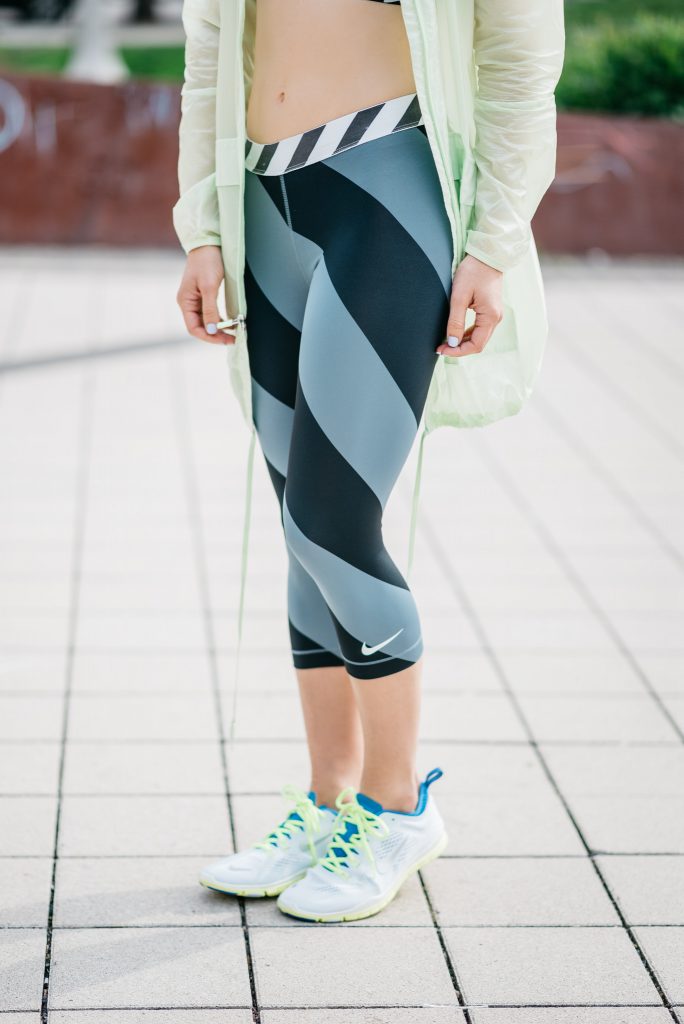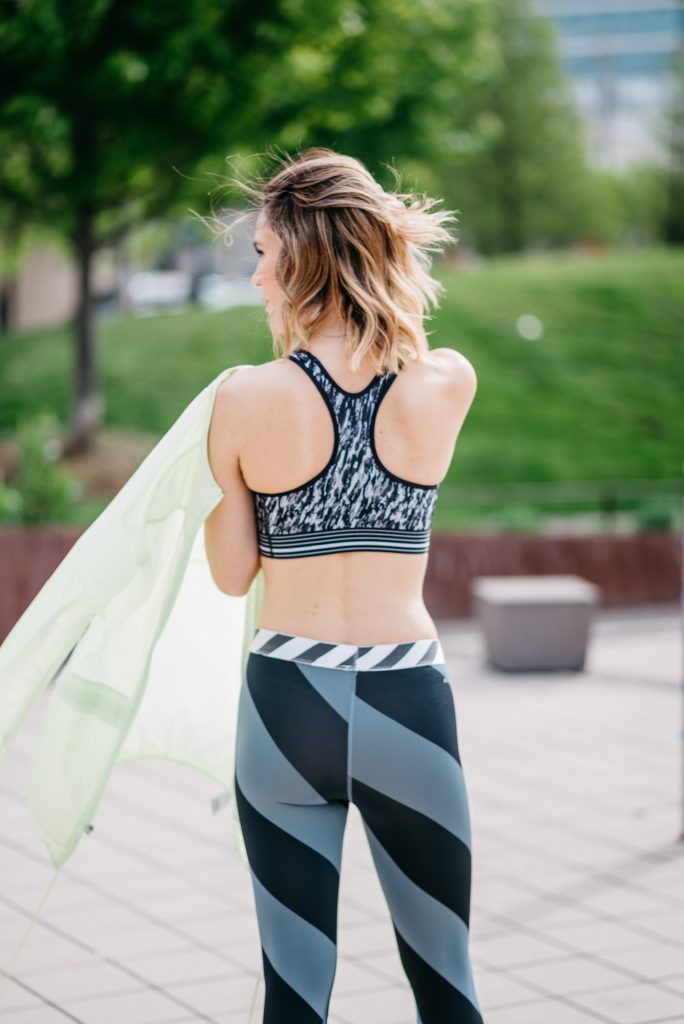 As soon as the warm weather hits in Chicago, everyone is racing to get outside to start enjoying the weather. I try to workout regularly, especially over the summer, I like to add the element of surprise to my workout with by taking it to the streets. Why not? If the sun is throwing a party, I'm there. By moving my workouts outdoors, not only am I upping my workout game, I'm upping my fashion game!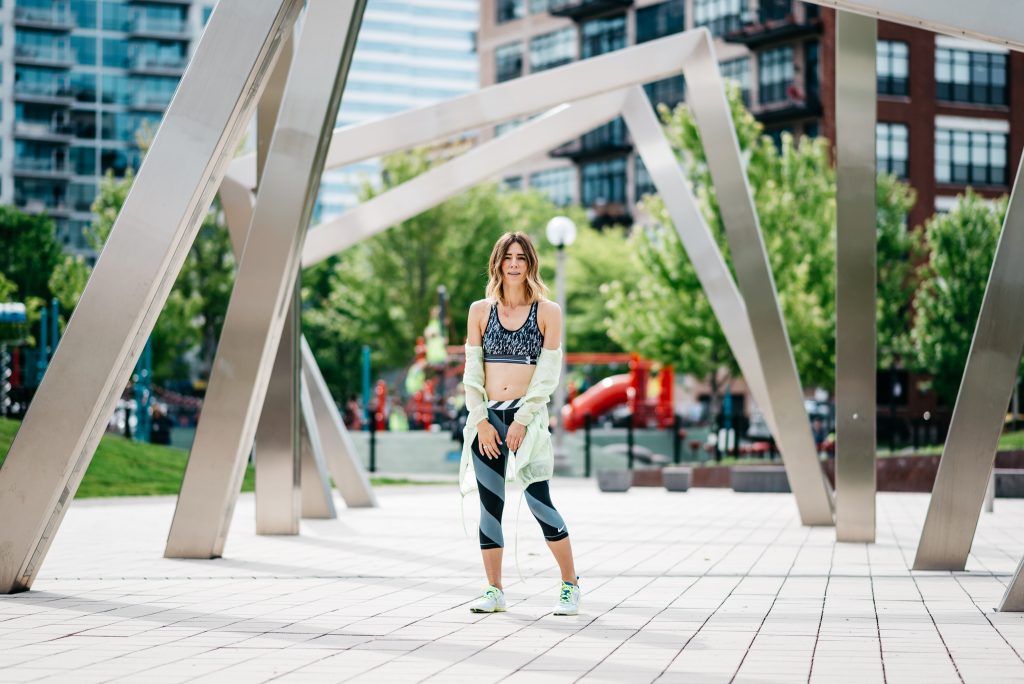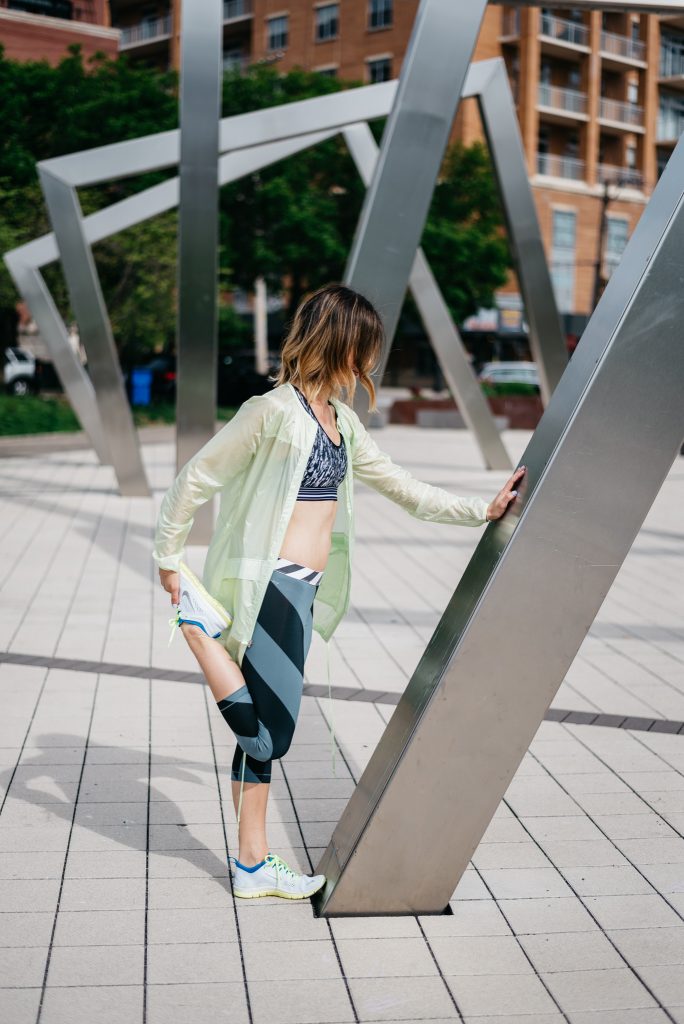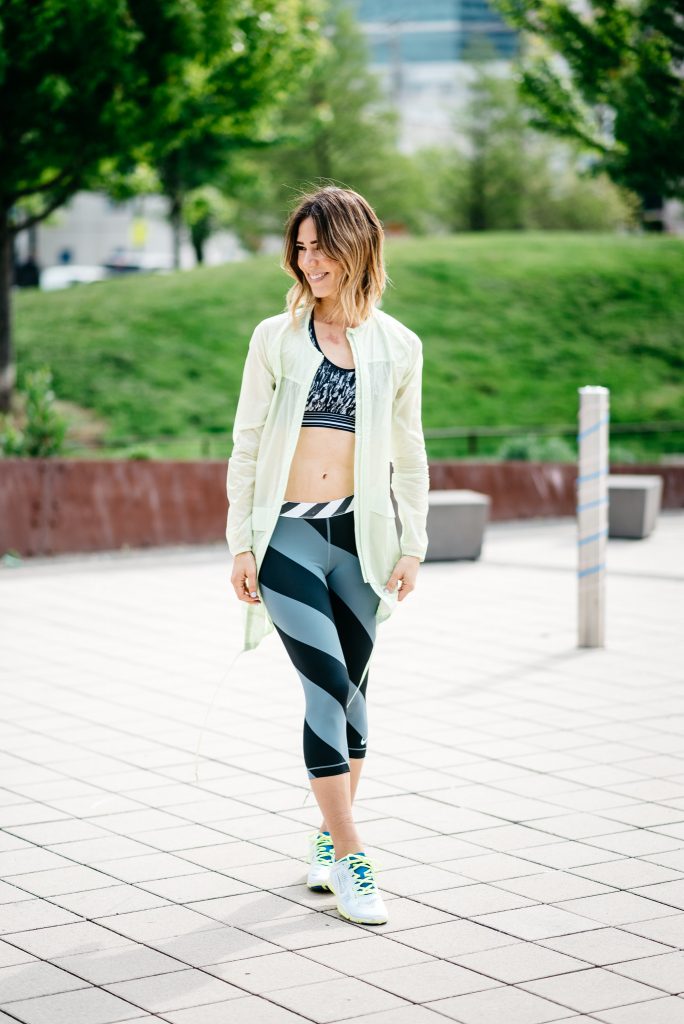 Marshalls has the best selection of activewear with the best brands – even a few that might surprise you 🙂 I love a good workout look that reflects my mood and the weather! I found so many fantastic pieces that all captured this seasons activewear trends. These striped
Nike cropped pants
have so much personality, they were hard to say no to. Printed bottoms are all the rage right now! From workwear, to streetwear, activewear – everyone is begging for prints! I needed to find a sports bra that would compliment the pant and jack-pot – I stumbled across this bra from
Under Armour
for only $9.99 – such a surprising steal!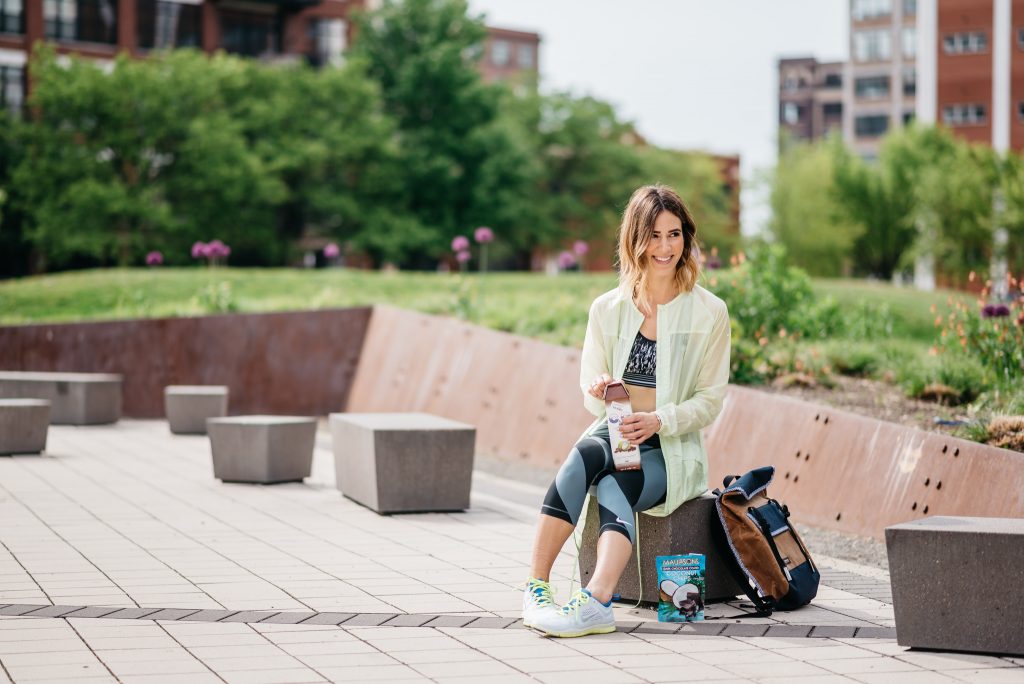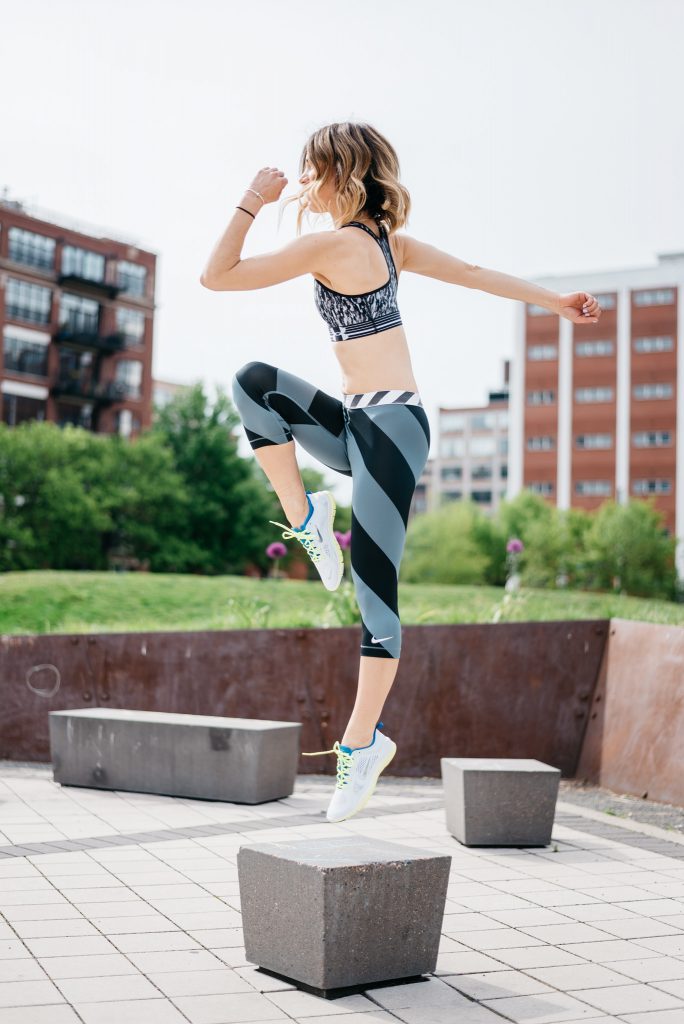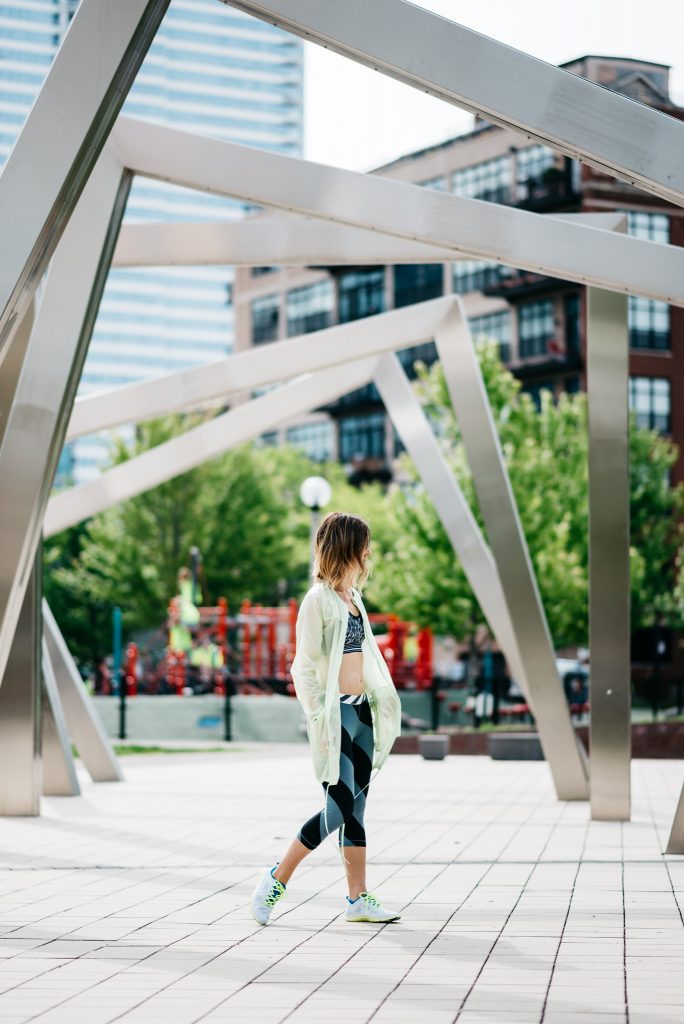 If you head to Marshalls, now!!, you'll find that there are so many fun pieces available like shirts with sayings! I saw one that read, "But first, Yoga" – ha! Great for workouts and also out and about for running errands. I love it when activewear serves two purposes – fashion and function!
After a good hard workout, I get hangry! I always pack a little snack to have right afterwards – at least while I'm still burning calories 🙂 Raise your hand if you cant leave Marshalls without buying snacks from the Home Goods section – meeeeeeeeee! I nipped these chocolate covered coconut chip with some coconut flavored water. Truth – I will never drink plain coconut water again. That water is the light at the end of my workout tunnel!
Have a fantastic weekend!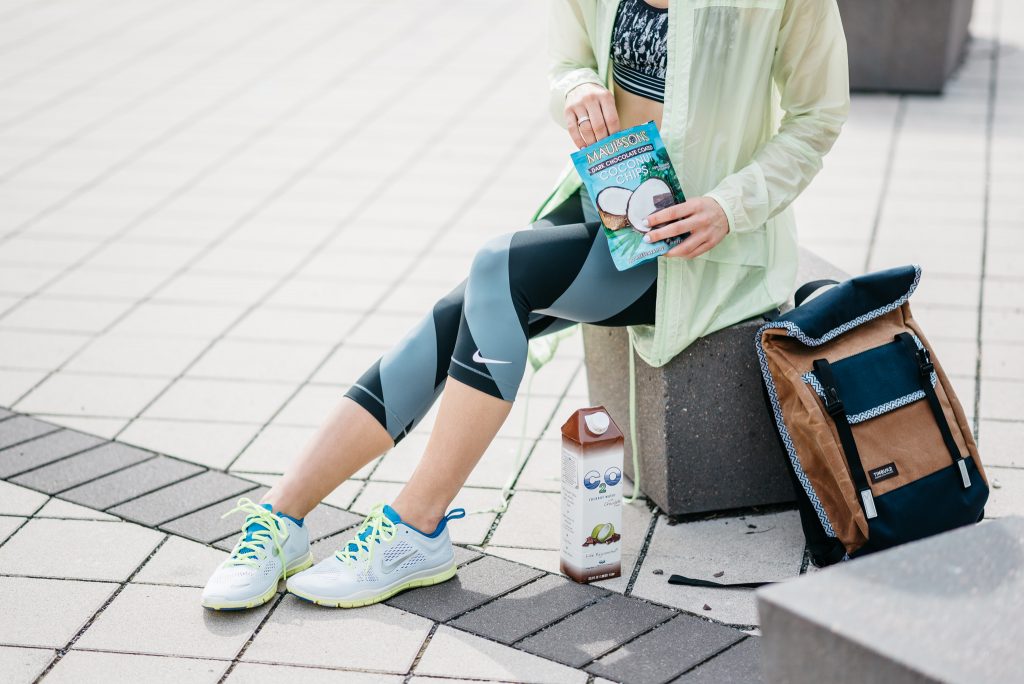 Photography by Iron and Honey
Shop the LOOK:
Jacket | Patterned Sports Bra | Striped Cropped Pants | Nike Free Sneakers