October 11, 2021
Shopbop Style Event
Happy Monday friends! Hope you all had a great weekend! I'm excited to kick off this Monday with an news about the Shopbop Style Event – it's one of my favorite sales of the year and is a great way to stock up on all the things you need for fall, or even tackle that holiday shopping early! Today I'm sharing all my favorites from the Shopbop Style Event that are under $200 – the sale is a great way to maximize your sale fashion finds!
s h o p   m y   f a v o r i t e s

[ezcol_1half]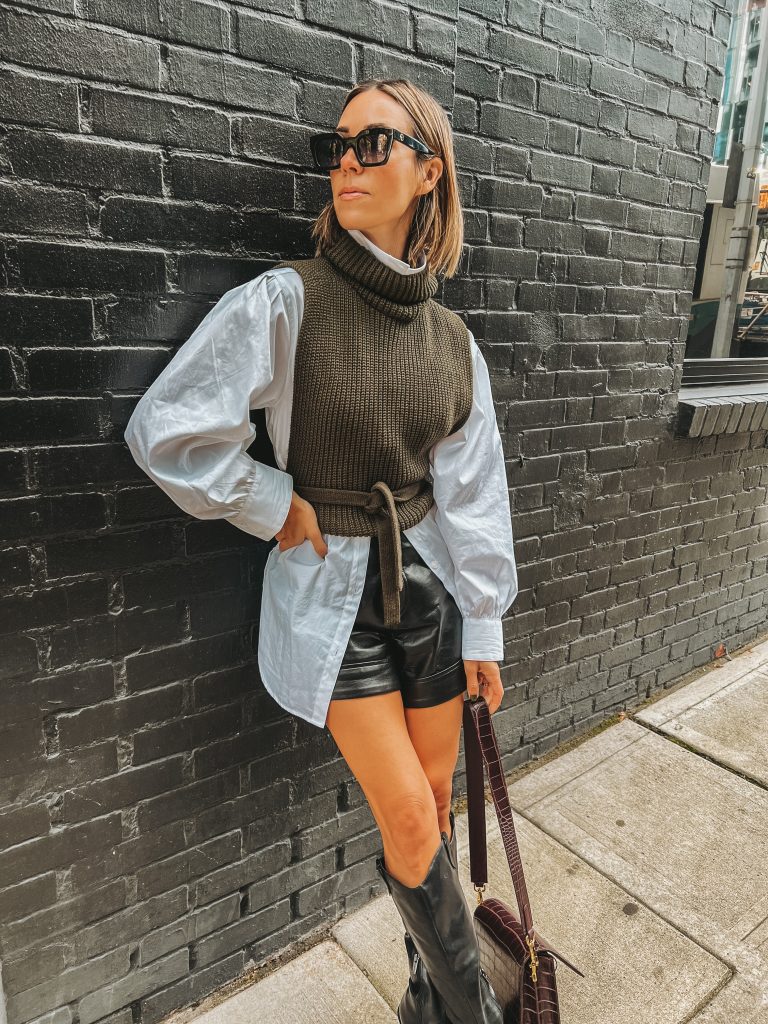 [/ezcol_1half] [ezcol_1half_end]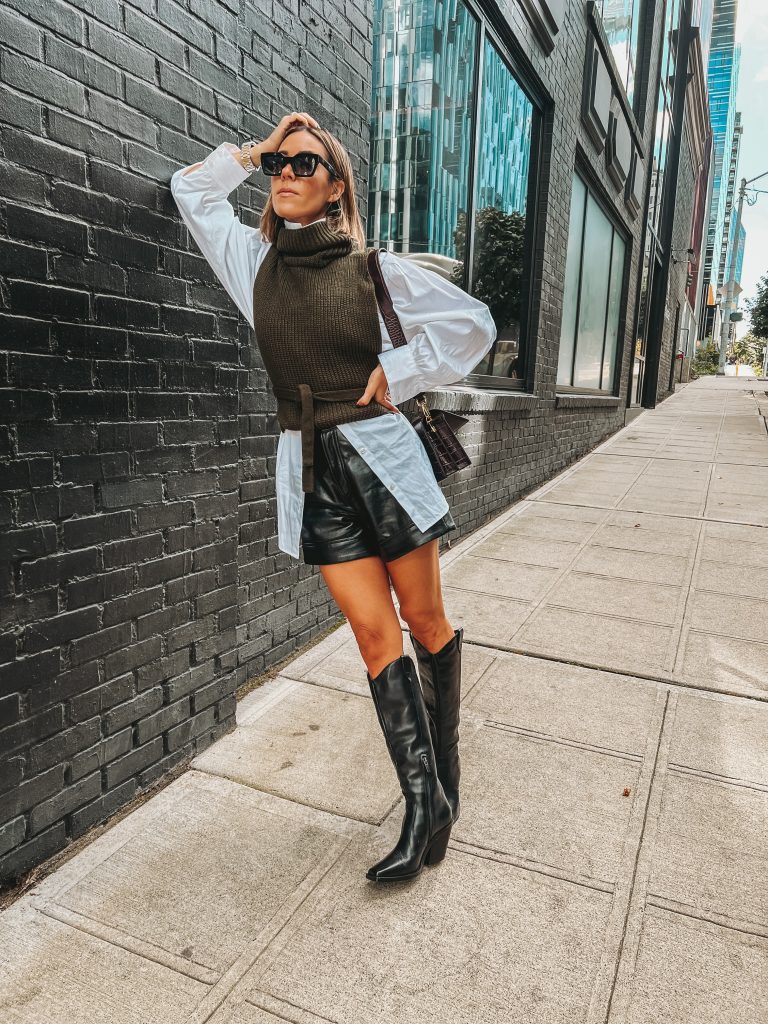 [/ezcol_1half_end] Fall fashion lends itself to so many any styles full of texture and materials. I love a good faux leather short with boots in the fall time – it's such a quick and easy way to elevate the look and dress a pair of shorts of your for your day. When the temps get cooler, style with a pair of tights! I have been seeing these sweater bibs everywhere and I LOVE THEM! What a fabulous accessory that you can layer over a shirt, tee or even dress!
Sweater Bib | White Oversized Shirt | Leather Shorts | Tall Boots
[ezcol_1half]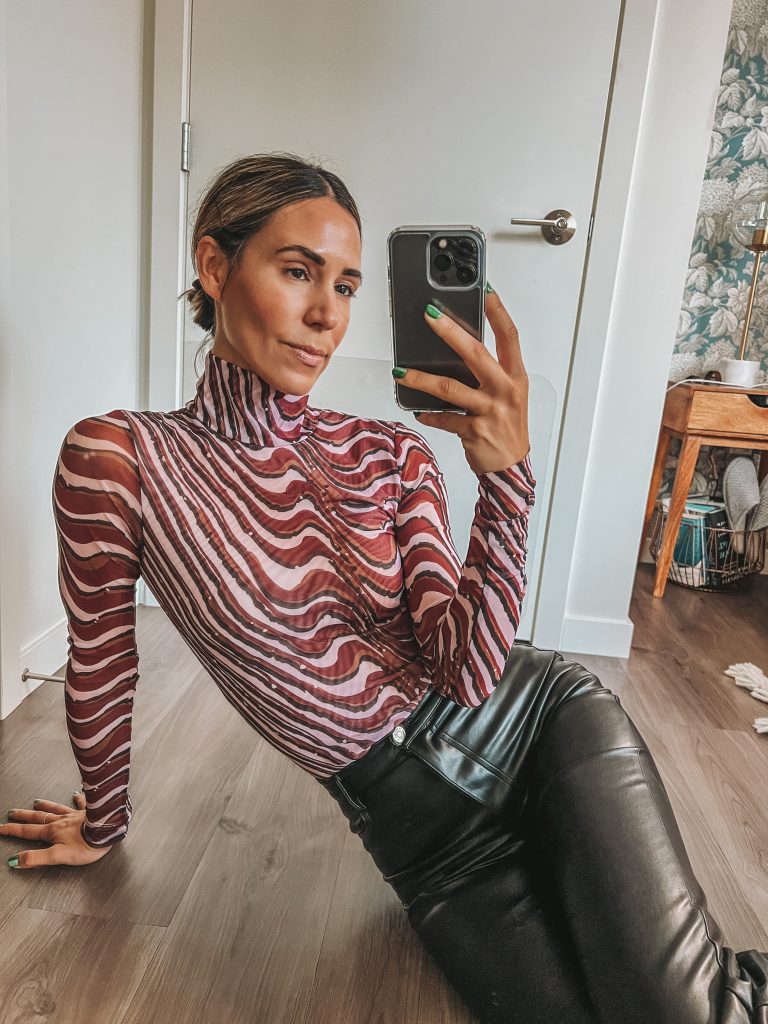 [/ezcol_1half] [ezcol_1half_end]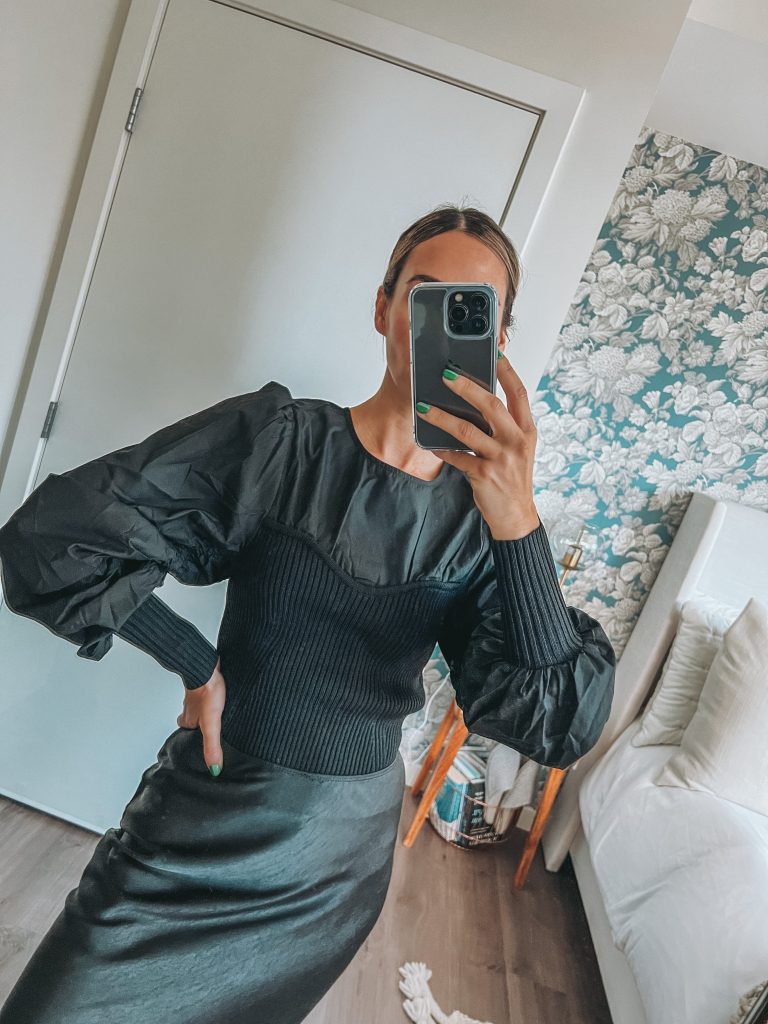 [/ezcol_1half_end] Shopbop is one my favorite resources for fun unique brands that are also affordable – their Under $200 category is usually where I do most of shopping. It's a great way to familiarize yourself with great brands that provide on-trend fashion at an approachable price. I'm obsessed with this mesh turtleneck – it gives me all the Ganni vibes! I styled it with some leather pants and heels for a night out. Then there is this En Saison top – the puffy sleeves with the corset top make it simply irresistible.
// b r a n d s   t o   s h o p //
s h o p   m y   f a v o r i t e s