May 10, 2019
Mother's Day Look
[ezcol_1half]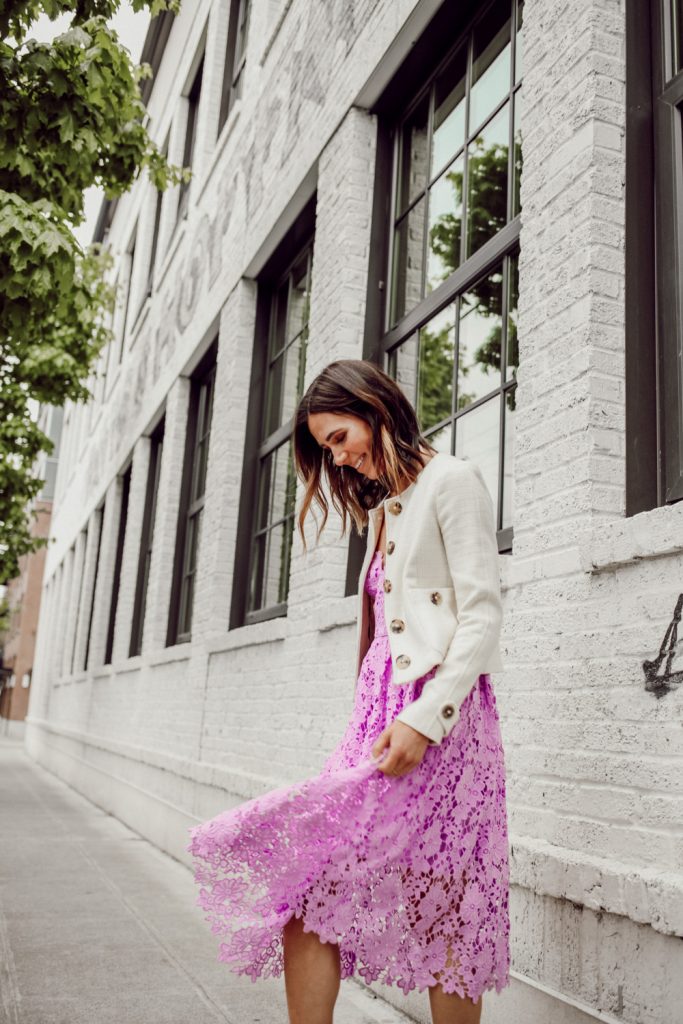 [/ezcol_1half] [ezcol_1half_end]
[/ezcol_1half_end]Happy Friday friends! This weekend in Seattle the temperatures are going to be record breaking and in the 80's! We are going to find ourselves a beach in Seattle and layout and enjoy some rays. Maybe a little rosé al fresco! With Mother's Day this weekend and my mom in Chicago, I thought I'd pay a little homage to her and her fashion sense. My mother is a woman of the 1950's. She has modeled her fashion sense off of the classic and iconic women of our past….Jackie O, Princess Diana, etc. She has instilled in me to always put my best foot forward and to never leave the house without my face! Today I've styled a look with Amazon Fashion using a vintage piece from her closet that she passed down as an anchor of my Mother's Day look!
SHOP THE LOOK:

[ezcol_1half]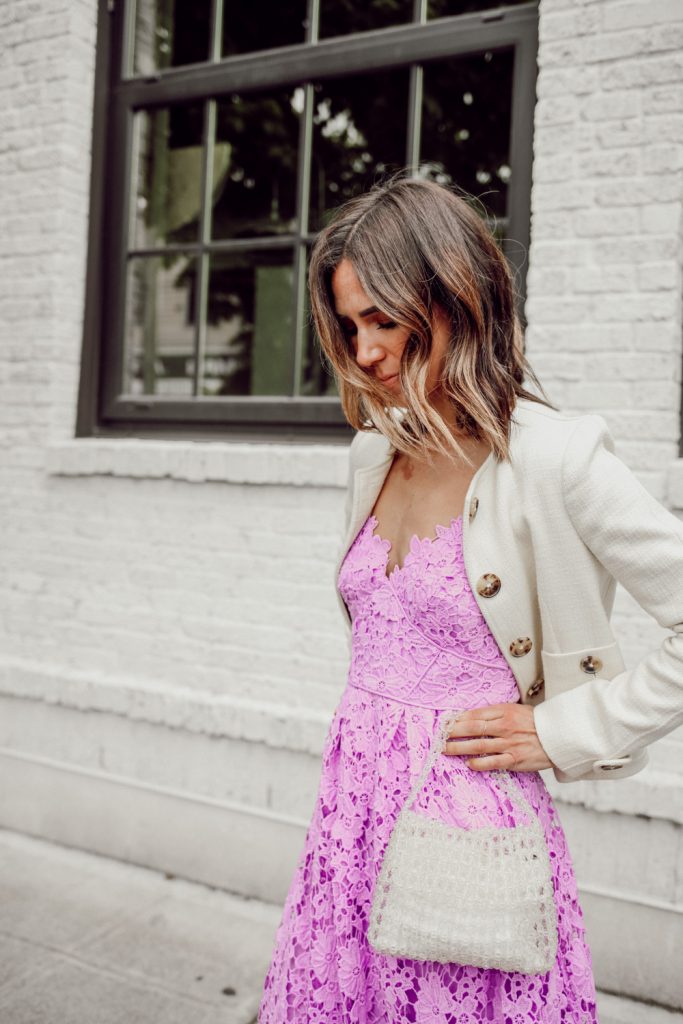 [/ezcol_1half] [ezcol_1half_end]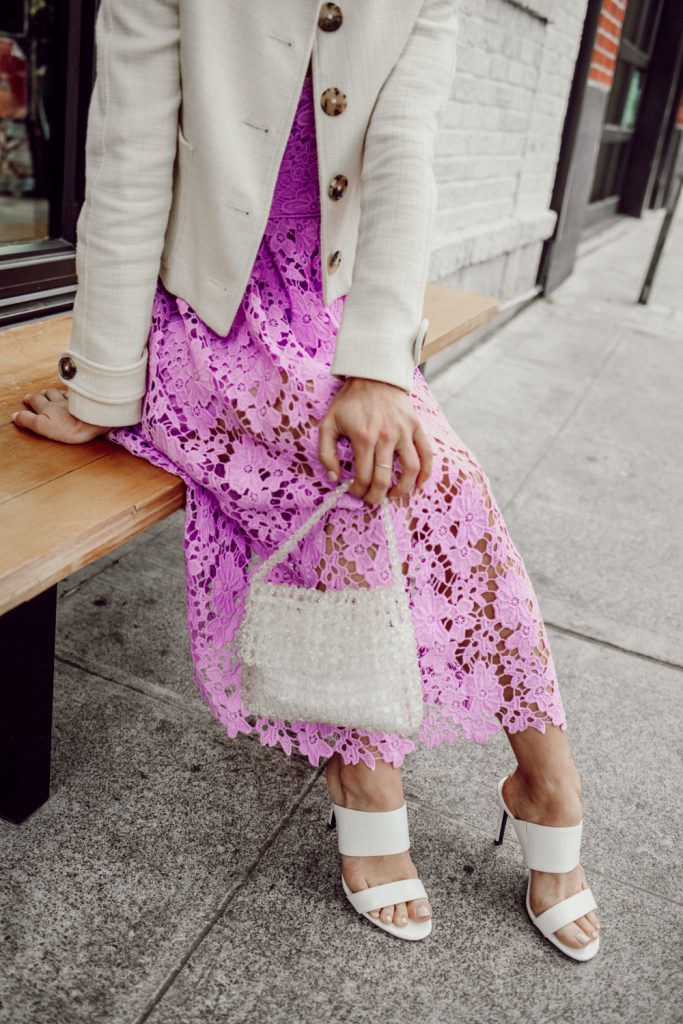 [/ezcol_1half_end]
MOTHER'S DAY LOOK
There is nothing more special than being able to have my mom with me in some capacity on this Mother's Day weekend. By styling the vintage pieces she has passed down to me, I am able to channel to and share the style tips my mother bestowed on me. When Amazon Fashion asked me to do this project, it was a no brainer! To style a Mother's Day look in honor of my mother!
With this Burberry vintage linen cropped jacket as the anchor for the look, I went searching for spring pieces that I could layer and accent the jacket. Can we also applaud how this jacket, 20+ years old is still a closet staple!? Proof that there are such things as investment pieces! This Donna Morgan Lace Dress seemed like the perfect piece to pair with my mom's jacket – the purple lace is everything this season! This lace dress comes in a few other colors and was rate the TOP wedding guest dress for the last two years! The price point and the silhouette say it all!
This Sam Edelman Beaded Bag, also styled in this months Stylelogue post, is one of this seasons hottest trends for bags! The beaded bag look is back from the 90's and I'm loving it! Mainly because I'm in to the whole small bag thing, but it makes for the perfect accessory! To top the look off, I wore these Calvin Klein Sandals. If you are looking for a pair of EXTREMELY comfortable white heeled sandals for the summer – look no further! [ezcol_1half]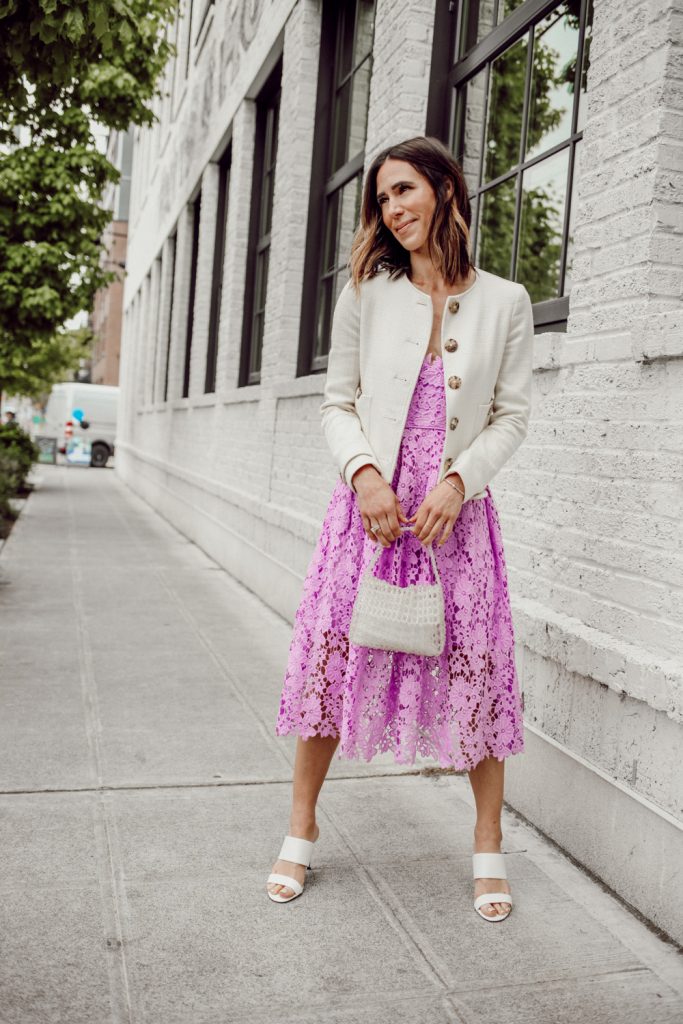 [/ezcol_1half] [ezcol_1half_end]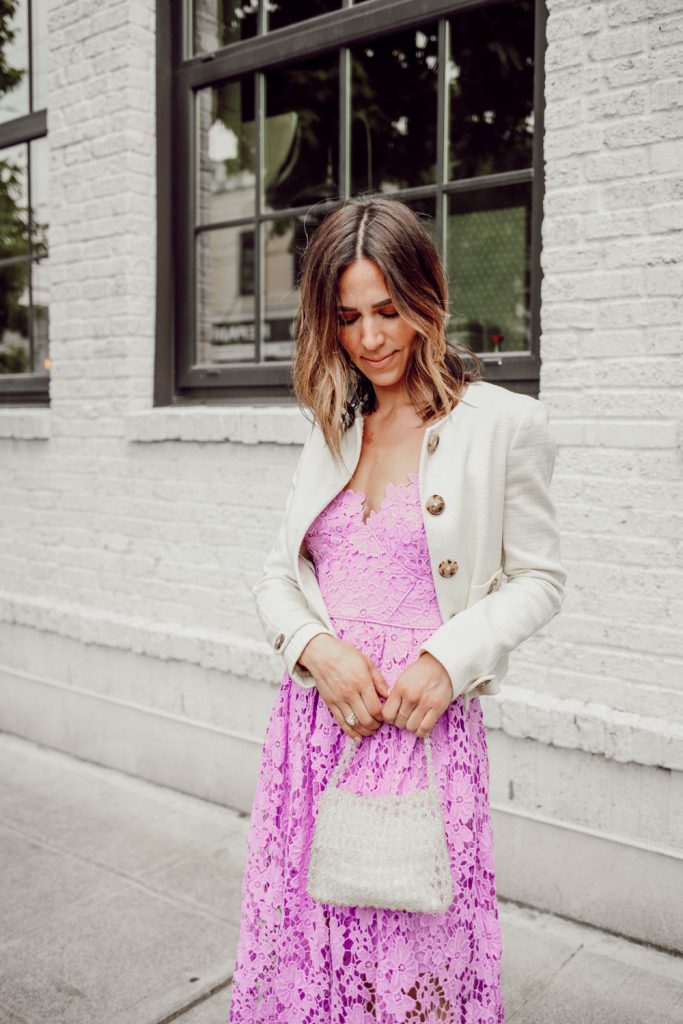 [/ezcol_1half_end]
This post has is sponsored by Amazon Fashion – all thoughts are my own. 
SHOP THE LOOK:
Donna Morgan Lace Dress | Sam Edelman Beaded Bag | Calvin Klein Sandals

YOU MAY ALSO LIKE