December 4, 2015
Raider Game Day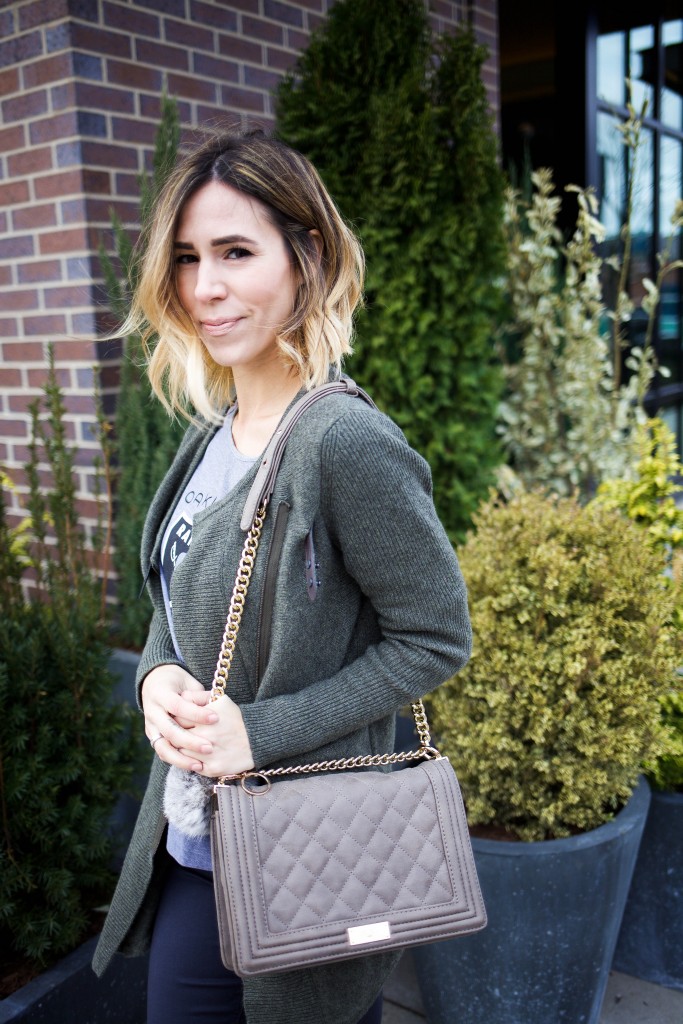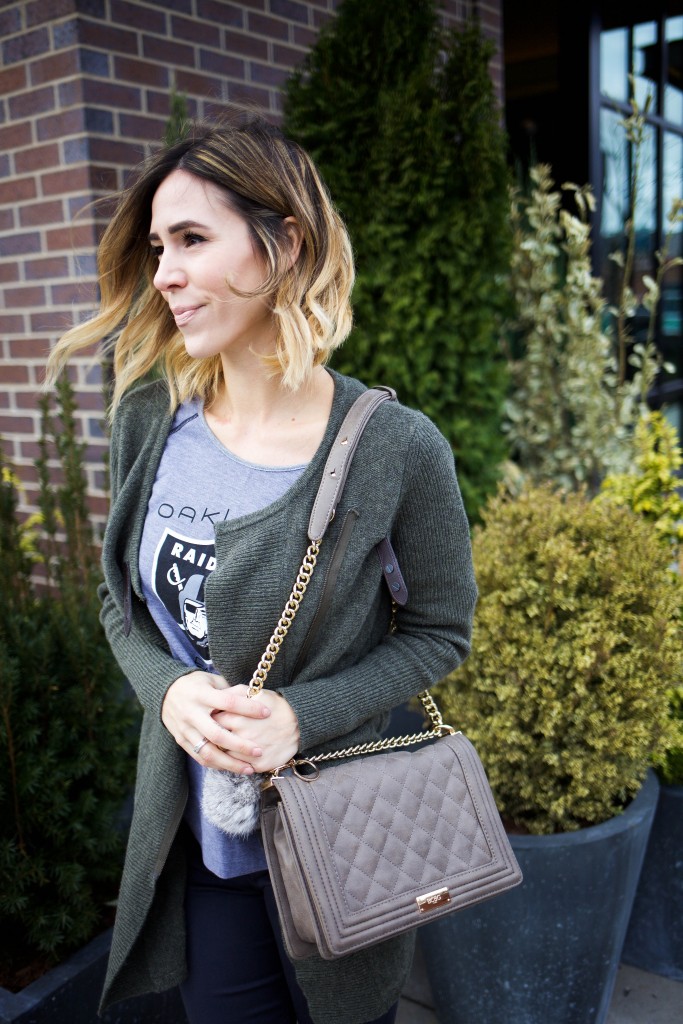 Hello Friday! Ready for the weekend friends? What are your plans? Holiday shopping? I have some holiday shopping myself to get done – I'm working on a super fun holiday guide that I'll share with you soon! Hopefully it will give you some good ideas on gifts this season! Crunch time is now!
This weekend I have plans to do some super touristy things in Chicago – ice skating in the park and drinking mulled wine at the Christmas market. Not doing that is like not watching Home Alone on Christmas – they are a must! Since I've been super delinquent in sharing some game day fashion posts, I thought I'd resurrect them from the dead and share this fun Tommy Bahama game day fashion look today! Football is still in full swing and so should your fashion!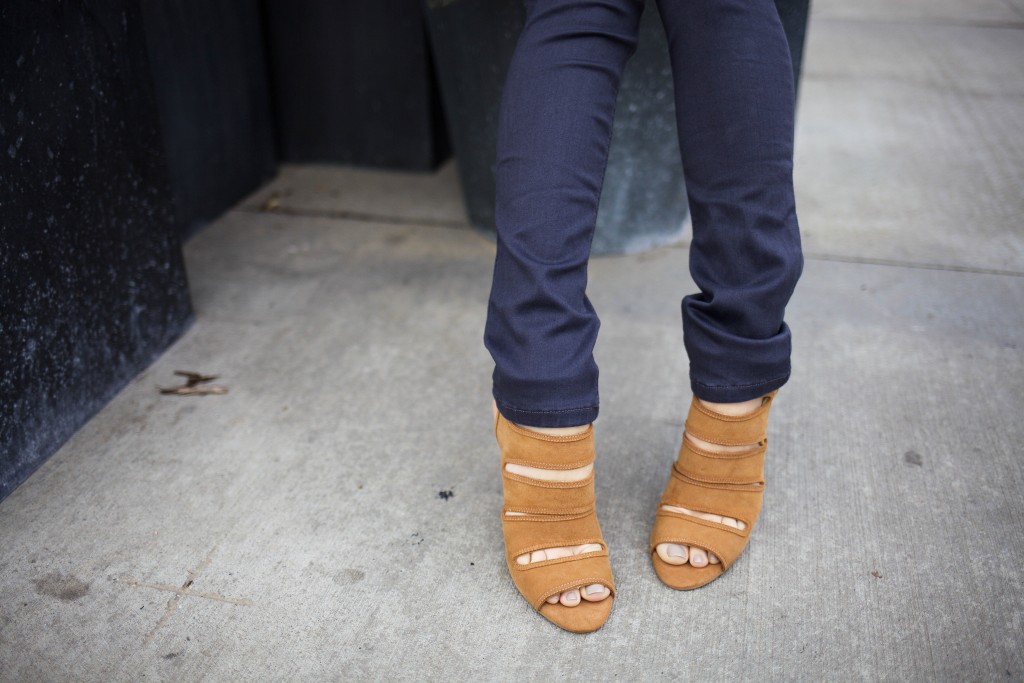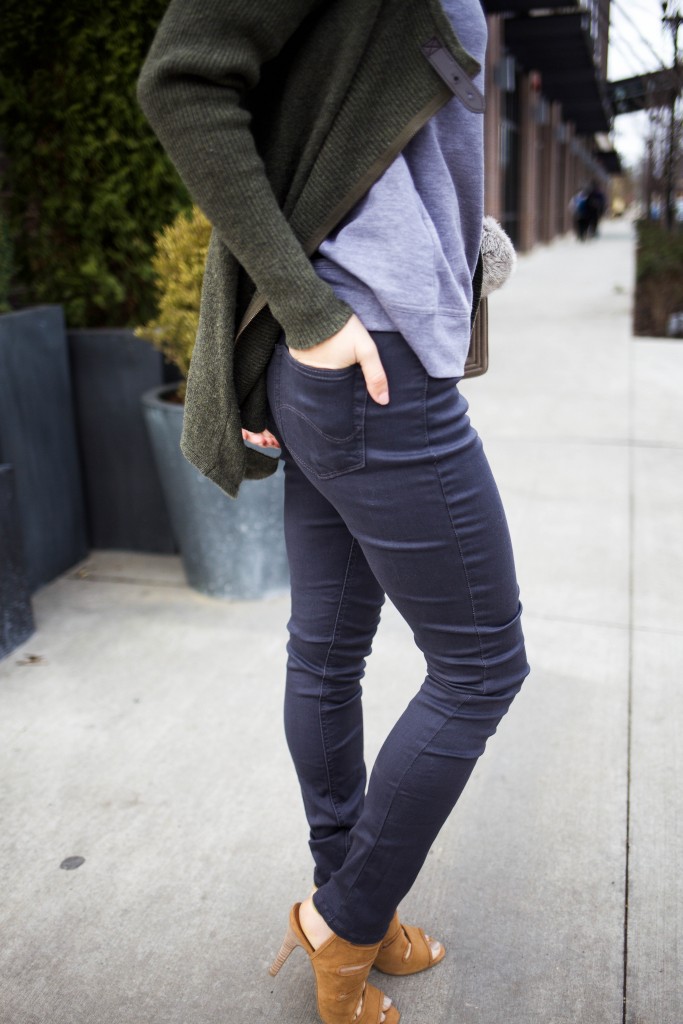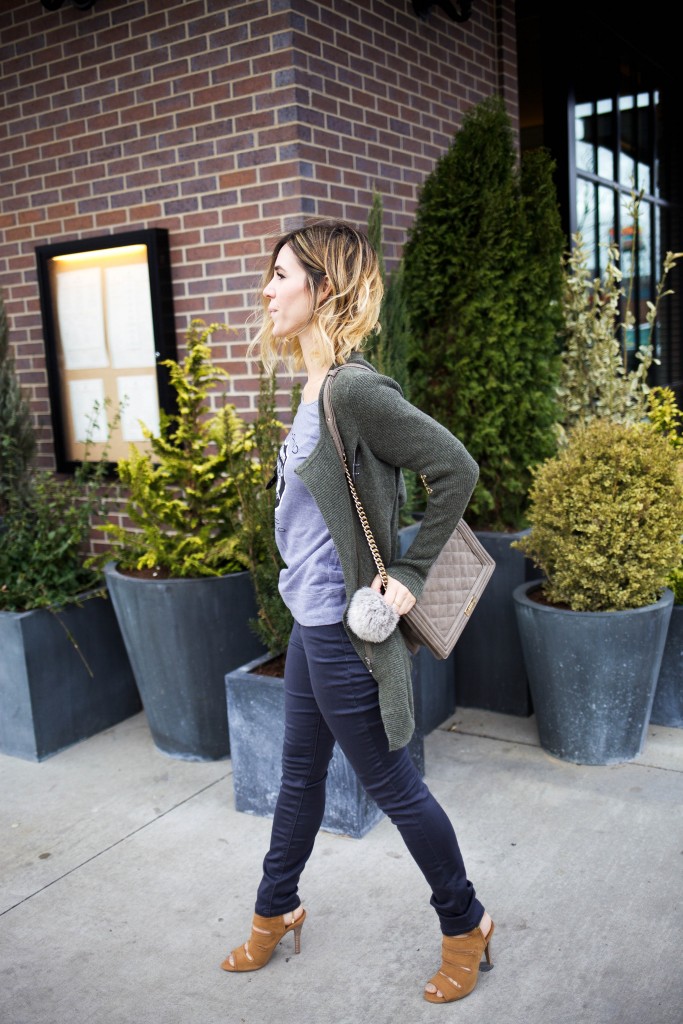 Today's game day look is all about being cozy and comfortable – with the temperatures down for good, it's time to add layers to your game day look! I centered the look around this perfect game day the from Tommy Bahama – they recently launched a line of game day pieces that are easily incorporated into your every day look! All things we want and love 🙂
Earlier this fall we spoke about the perfect tailgate pant (see here) – well it turns out that the perfect tailgate pant allows for maximum comfort all day, every day. These Lee Jeans are the perfect pant for both your tailgating escapades and every day lounging. They are a high quality pant with some great give for that extra buffalo chicken dip and touchdown dance! And, because comfort comes in all shapes and sizes, it also comes in cashmere. This Design History cashmere cozy cardigan is that one item you'll wear all winter and NEVER take off. Trust me. The color is perfection and pairs perfectly with this game day palette.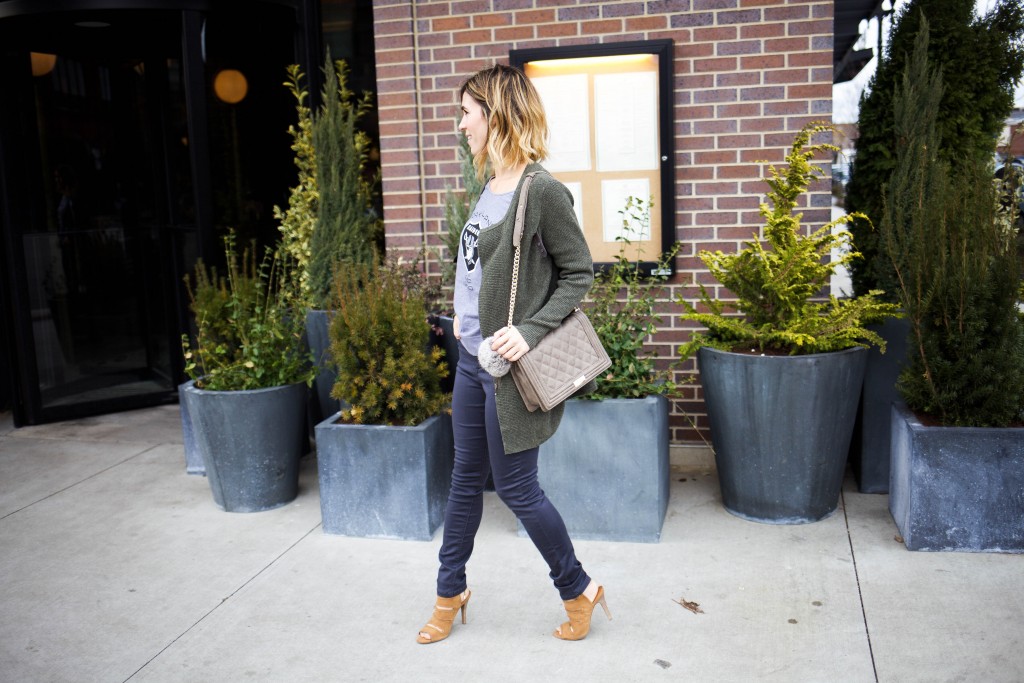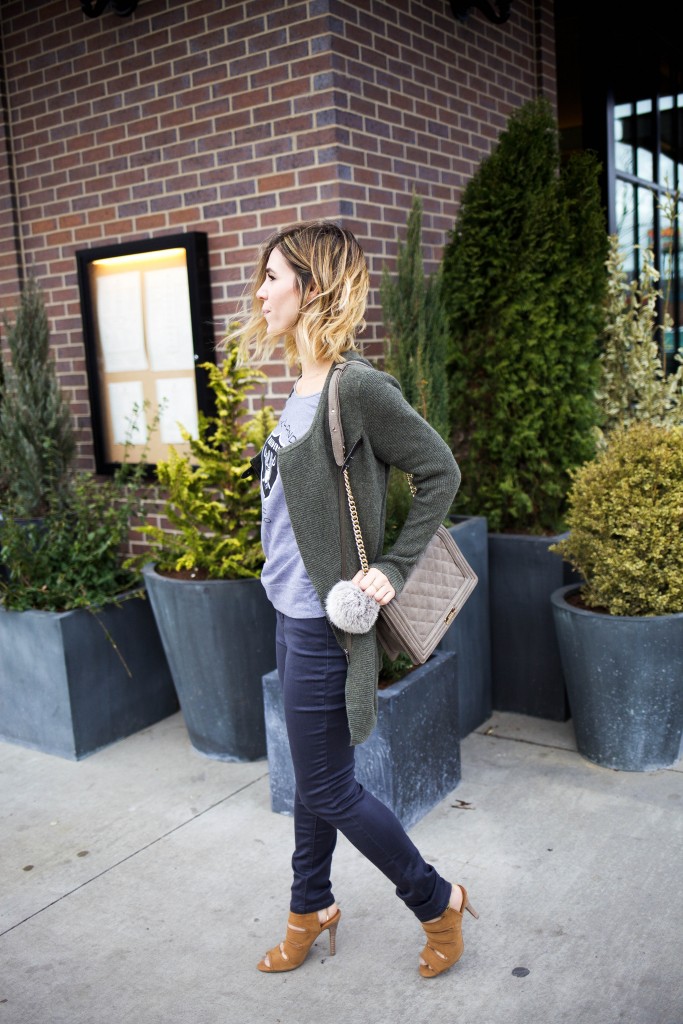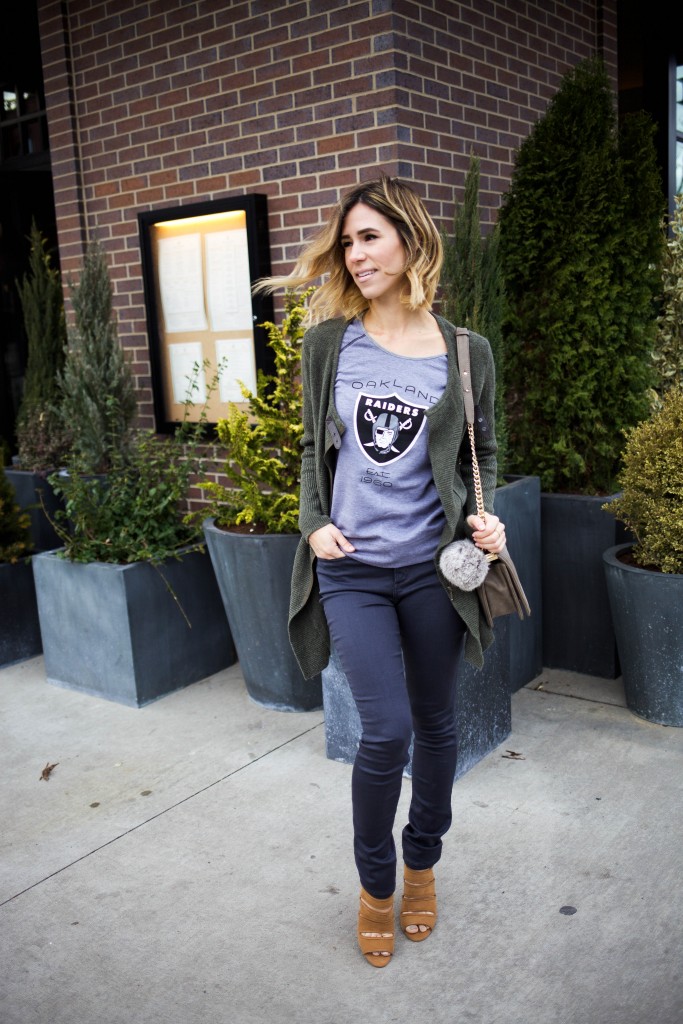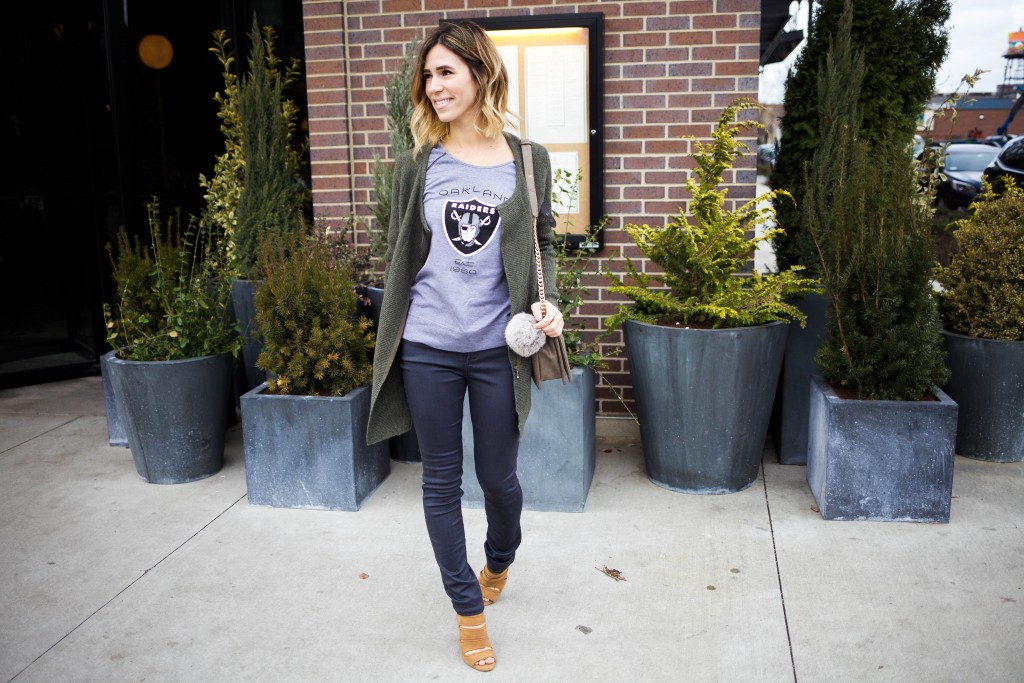 Shop the LOOK:
Shirt: Tommy Bahama c/o (similar) (similar) | Sweater: Design History c/o | Jeans: Lee c/o (similar) (similar) | Bag: BCBG via Marshalls | Shoes: Seychelles – Loris Shoes (here) (here)

YOU MAY ALSO LIKE