April 10, 2019
Spring Essentials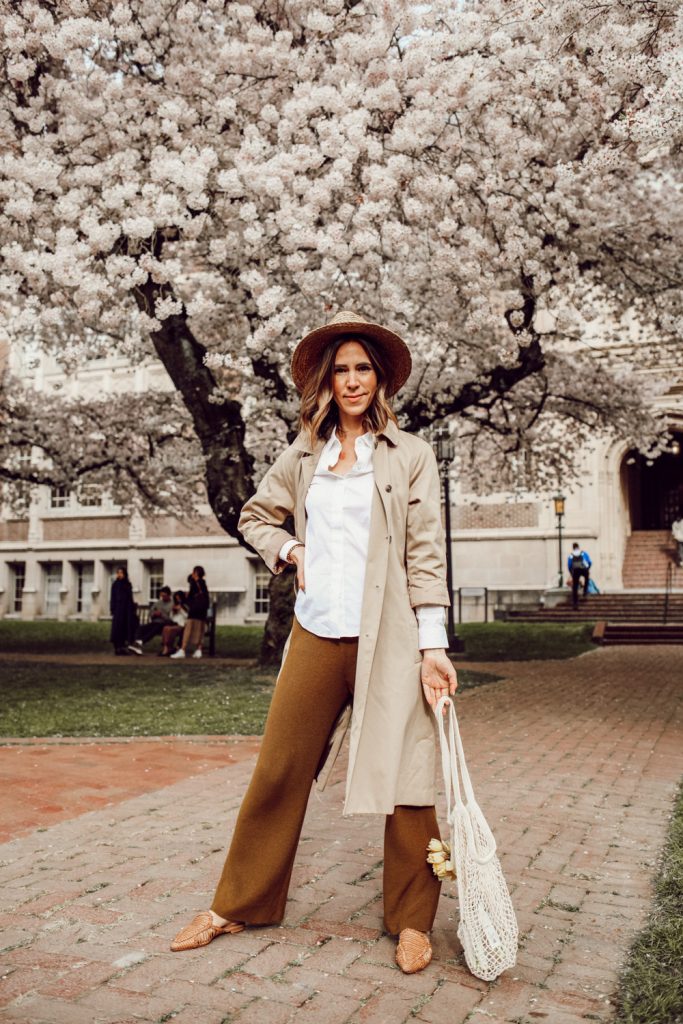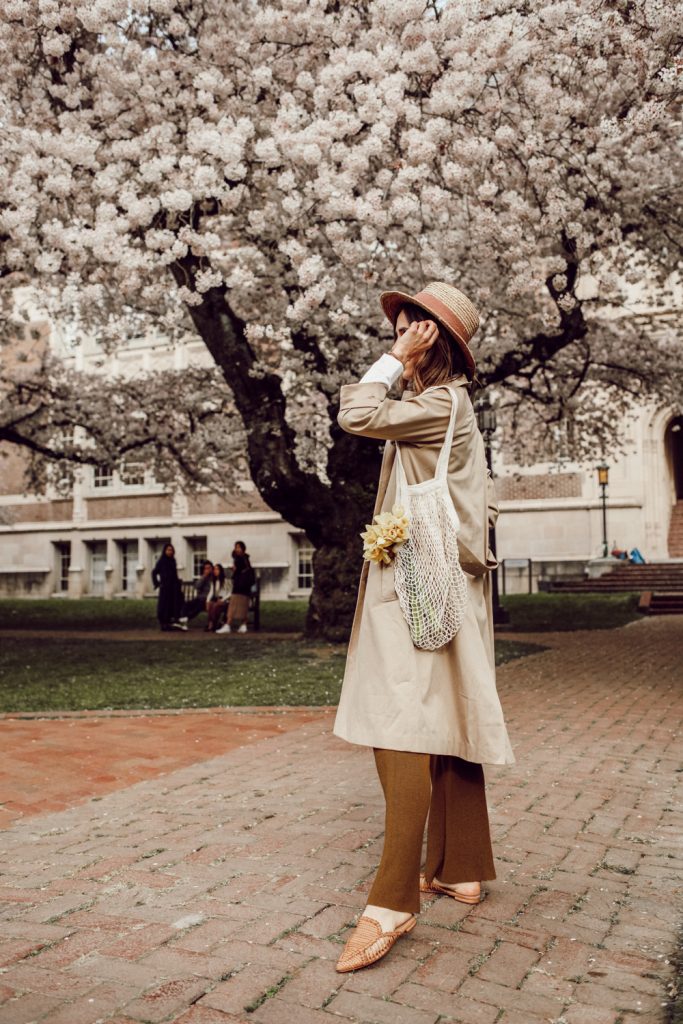 Spring is in full swing in Seattle and last week I went to the University of Washington with my girl Cortney (from The Grey Edit) to take in the beauty of the cherry blossoms! It's strange to finally live in a city where spring comes on time – in Chicago, sometimes it would never come! Seeing the cherry blossoms in full bloom was truly magical, and you bet we were equipped with our cameras! Planning for this trip, I really wanted to find pieces that embodied spring! When putting this look together, it was all about tying in all the important spring essentials and sharing how you can incorporate them in to your every day!
And any item from Shopbop in this post is currently on sale, like these mules. Use code EVENT19 for 20% off your order under $500 and 25% off order over $500!
SHOP THE LOOK: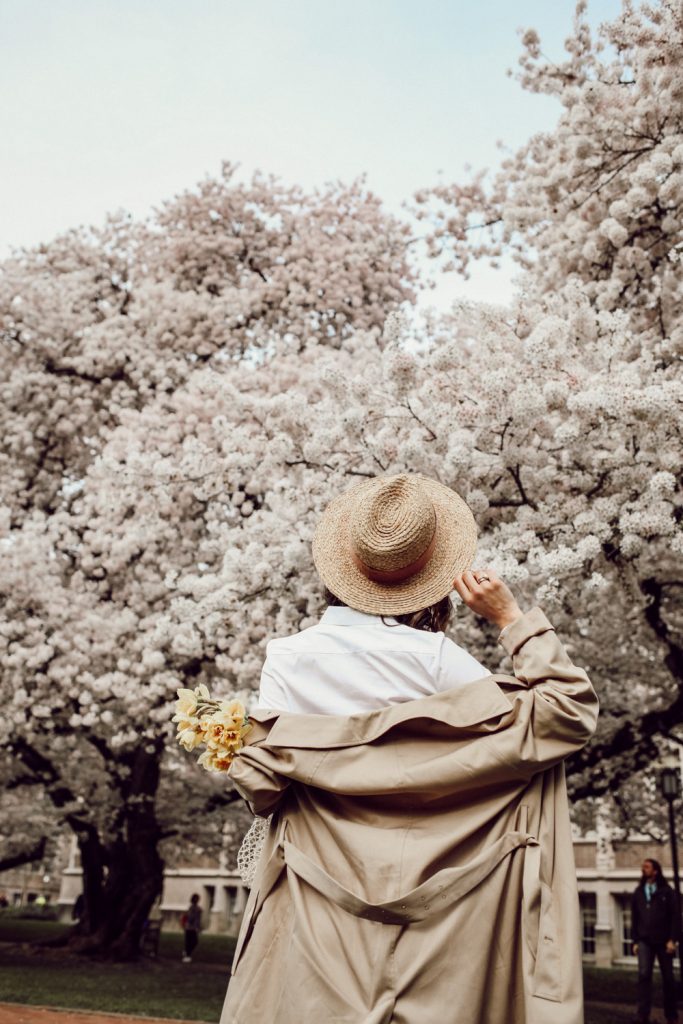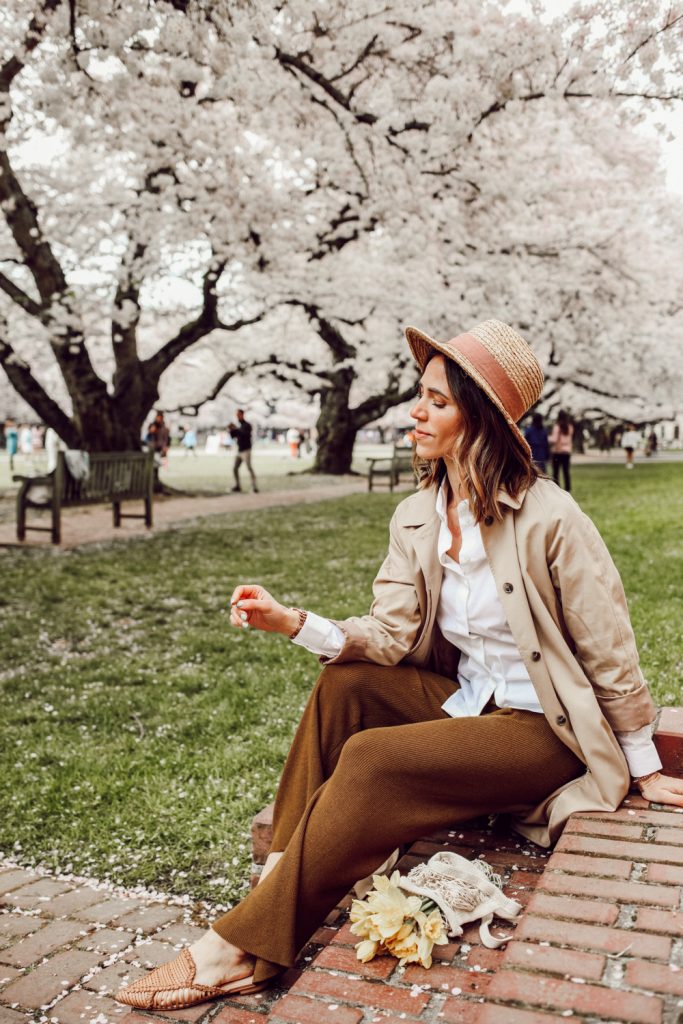 Transitional fashion is all about those pieces that are going to take your winter wardrobe right in to your spring wardrobe. Were are still in this weird period between seasons, where it's not time to overhaul everything just yet, but you can start with certain pieces here and there. Once of the first things I shed is my outerwear – there is nothing more liberating than transitioning out all your heavy winter outerwear!
Trench coats
are the easiest way to make that transition!
This H&M Trench Coat, is the perfect spring essential for your wardrobe – trench coats are that easy grab-n-go item that you can wear to work and beyond. A good trench coat can be part of your capsule wardrobe, a good trench can elevate your look in seconds! A few months ago I styled this $35 trench coat with a neutral look. For more inspiration, check out the latest Stylelogue post on restyling a trench – three different ways of styling my favorite trend. Shop all my favorite trench coats here:
SHOP SHOPBOP TRENCH COATS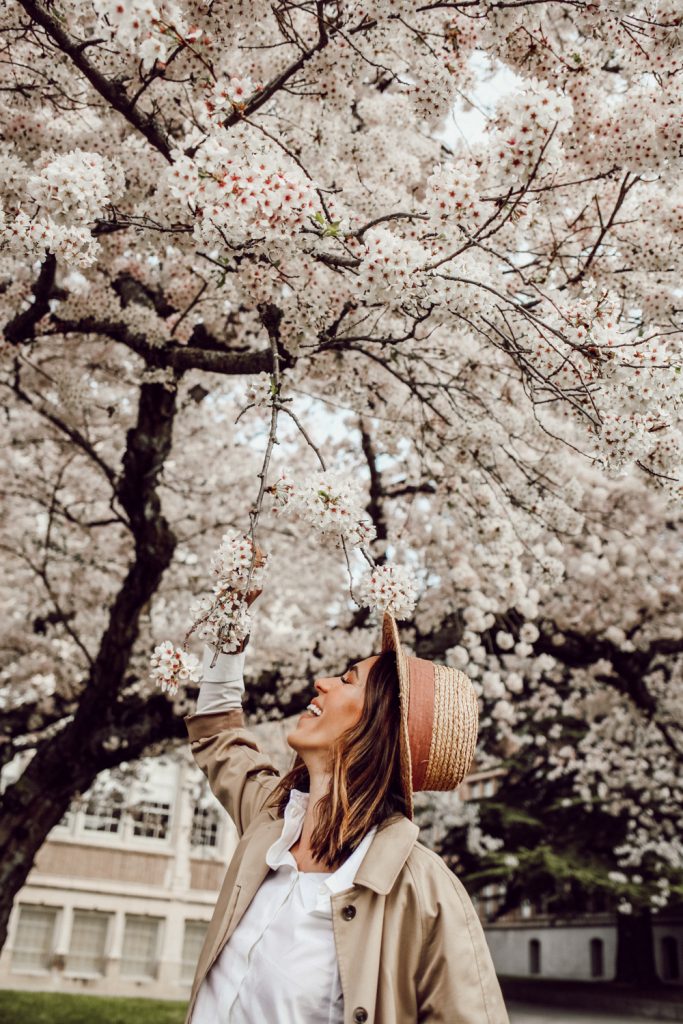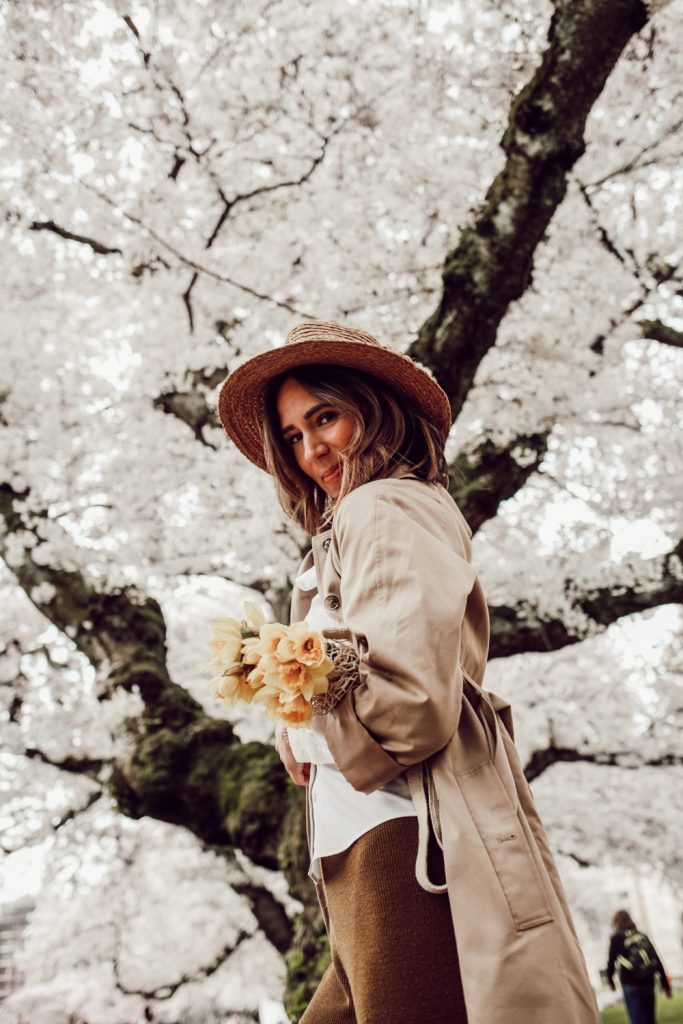 I rarely accessorize in the winter time – it's just time and energy I don't want to expend. Now in the spring and summer time, it's a whole new ball game!
Straw hats
are the easiest accessory and are multifunctional! The
straw hat
featured in today's post is one I've had in my wardrobe for years now. Last summer I took this hat on our trip to
Jasper
and before that I styled it with my favorite ruffle skirt
here
. It's an extremely versatile hat – the neutral, and monochromatic look, make it easy to style with just about anything! Shop all my favorite straw hats this season here:
SHOP SHOPBOP STRAW HATS

There is nothing more that excites me than mule season and there is nothing more on-the-go, or chic for that matter. For me, the mule solves many shoe problems come this time of year. I'm sick and tired of wearing boots this time of year, but am also stuck in limbo of really not being able to wear sandals just yet either. These woven mules featured in todays post (currently on sale at Shopbop right now), are the best $180 I've spent this year – not only are they super comfortable, but the neutral tone gives the illusion of an elongated leg. I wore them all throughout Japan and never winced once about my feet hurting! Shop all my favorite mules from this season here:
SHOP SHOPBOP MULES

Stay tuned for tomorrow's post on the Shopbop Sale! I'm compiling all of my favorites from the sale, including spring essentials that are worth the splurge! Use code EVENT19 for 20% off your order under $500 and 25% off order over $500!
Photography by Cortney from The Grey Edit
SHOP THE LOOK:
Trench Coat | White Collard Shirt | Knit Pants | Straw Hat | Net Bag | Woven Mules

YOU MAY ALSO LIKE