February 20, 2020
Paris Recommendations + What I Wore
Wishing I was back in Paris after looking through all these photos again and already planning my trip back! Paris has to be one of my favorite cities I've ever traveled to. I'm not sure what it is about Paris, but it fills me with such an energy I can't describe it! Today I'm sharing some of my Paris recommendations from places to eat, visit, shop and what I wore during the trip! If you have an upcoming trip to Paris, let me know and I'd be happy to make any recommendations.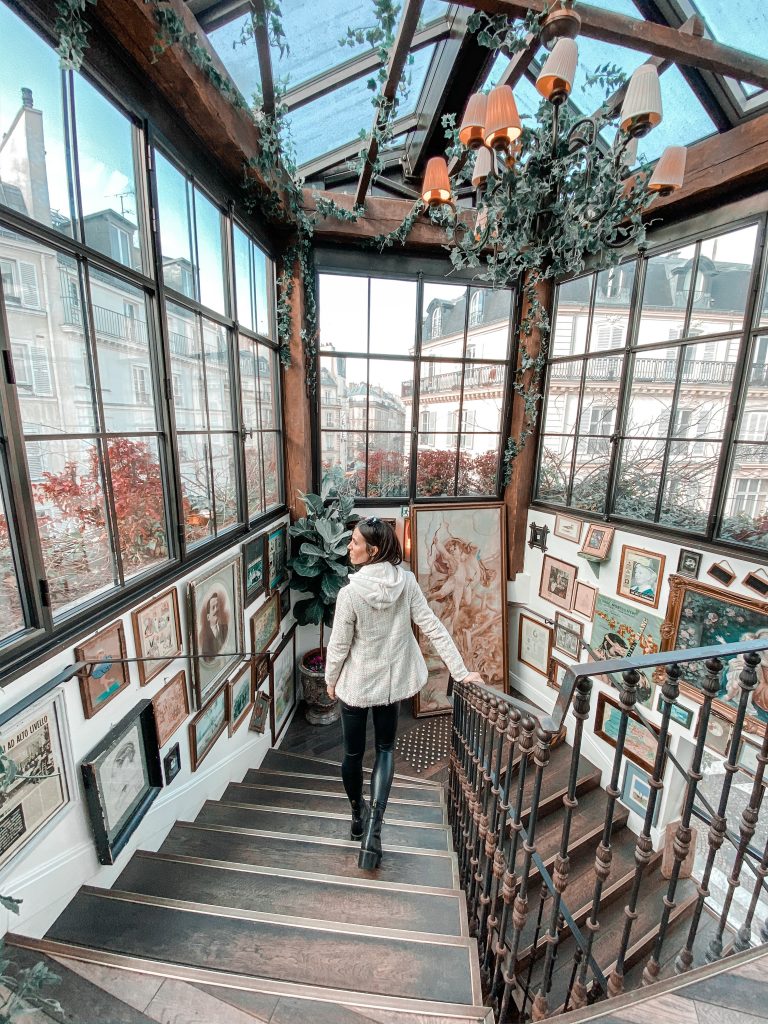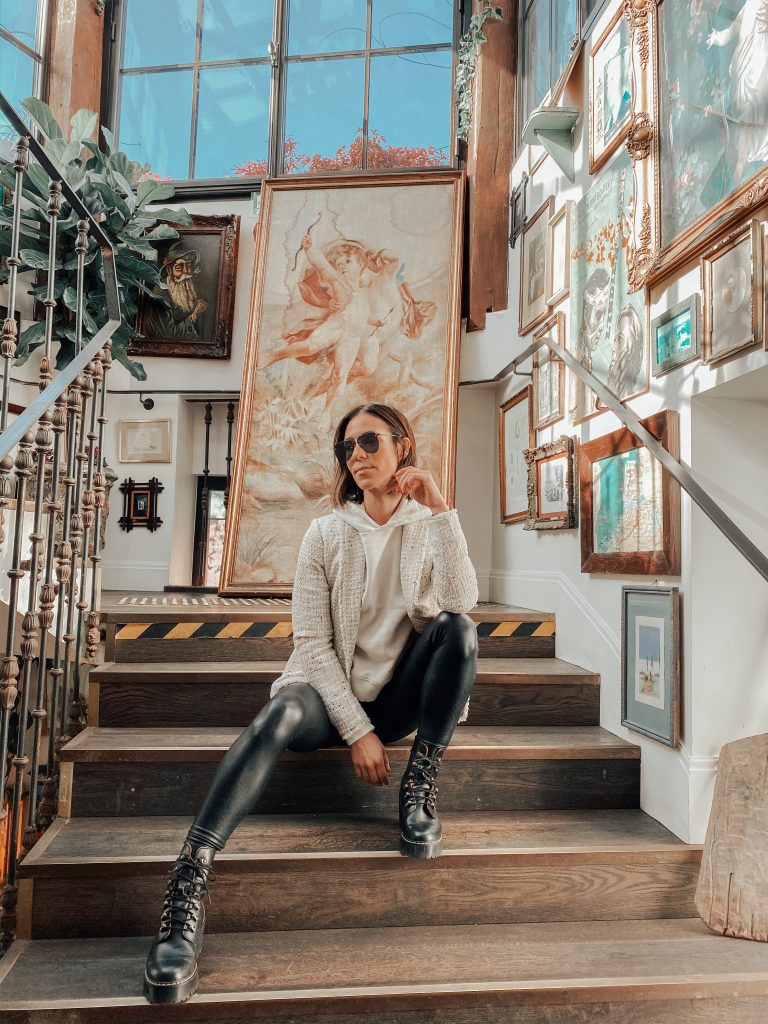 OUTFIT DETAILS // Wore this look on our first day in Paris and it was perfect! The leggings helped with my swollen legs post flight and the sweatshirt / blazer combo was a chic way to elevate my sweatshirt! These Dr. Marten boots were also a lifesaver! I wore them around ALL DAY long and we did 10 miles a day too!
Sweatshirt | Blazer | Leggings | Sunglasses | Boots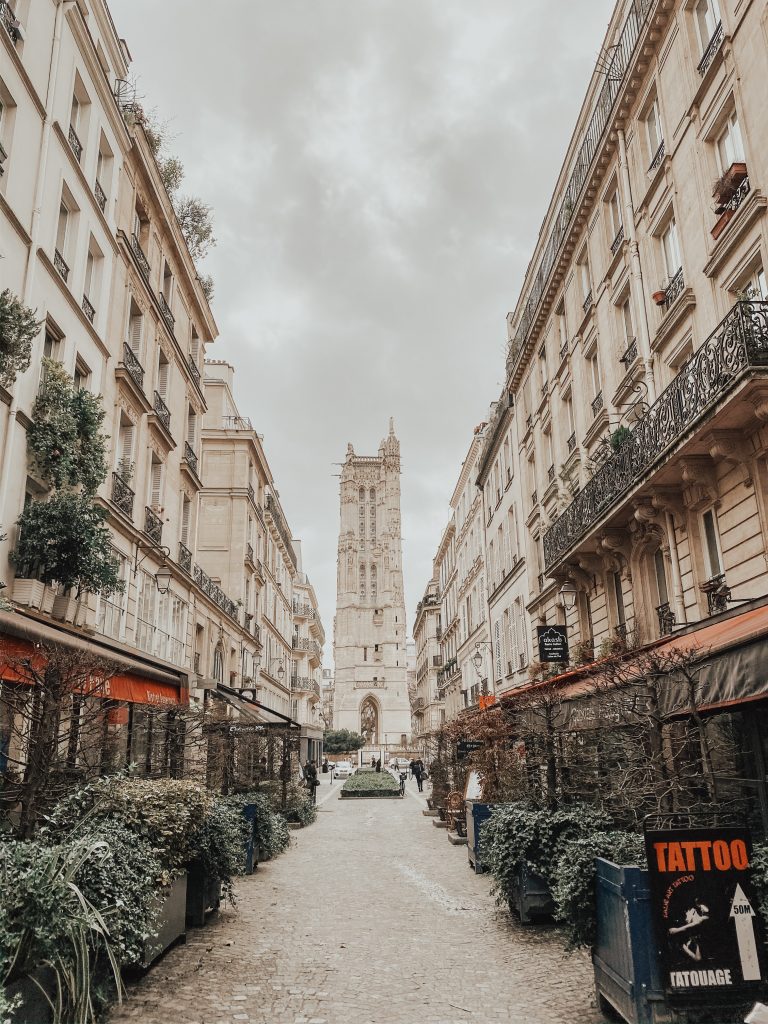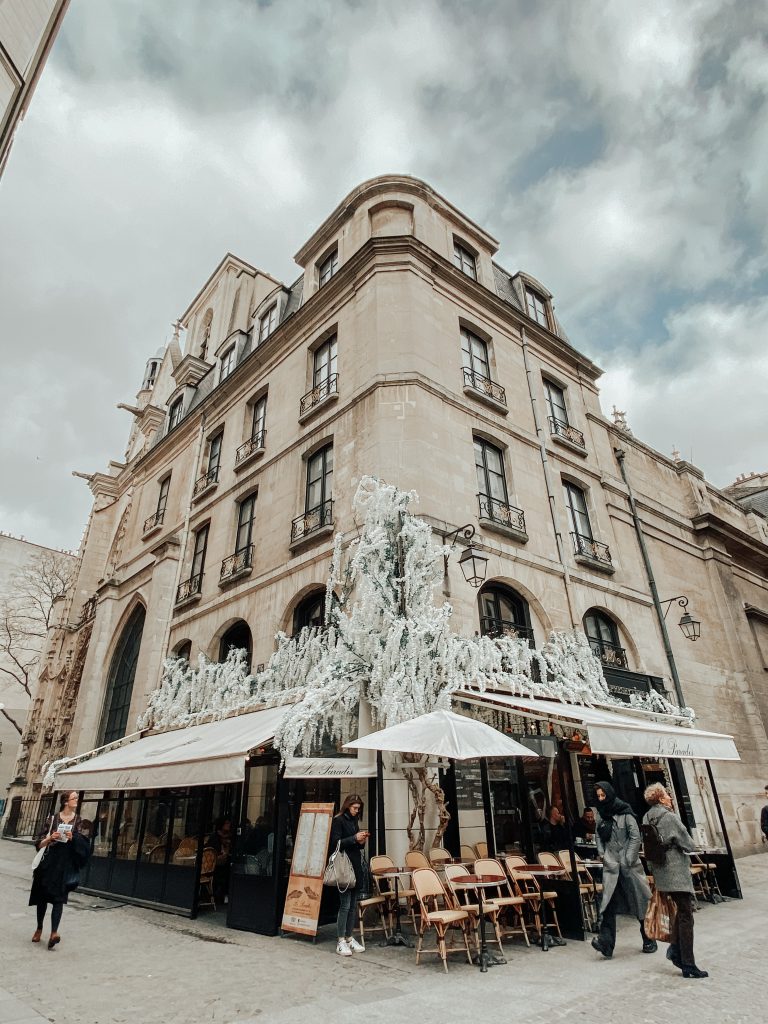 WHERE TO EAT // Honestly, there are a million and one places to eat in Paris so it's important you do your research. You don't want to fly all the way to Paris and have a bad meal, so plan ahead and make some reservations. At a minimum, you can cancel the reservation if you found something else once you arrived! Here are my MUST go-to places in Paris.
Breziah Cafe – Amazing Crepes!
Pink Mamma – the most delicious brunch / lunch (there was a LINE out the door before they opened so make a reservation)
Cafe de Flore – traditional Paris brassiere
Balagan – Mediterranian restaurant with a great vibe!
Hotel Costes – The seen and be seen place!
Vivant 2 – We didn't go because they didn't have a reservation, but it's supposed to be amazing!
Cafe Paul Bert – Another great traditional place
La Palette – Great spot for wine and cheese – truly a place for the locals! Apparently it's where all the artists in the '20s used to hangout!
Frenchie – A Michelan restaurants so make reservations ASAP. It's extremely affordable and the food is amazing! 7 courses for 90 EURO!
Big Love – Great brunch place and owned by the same people as Pink Mamma
Chez Fernand – The best beef bourguignon in Paris!
QUICK LIST OF BARS // 

I think it goes without saying that you'll never have a bad drink in Paris! Every where you go you'll experience the best wine you've ever had! I've complied a list of bars that I've been to and ones that have been shared with me! You can't go wrong with any of these, but as always, plan ahead and make reservations at the ones that will take them!
Aux duex Amis
Septime La Cave
Le Meurice
Clown Bar
Silencio
Derriere
Le Syndicat
Hotel Costes
Salut from Paris
Hemmingway's
Le Baron Rouge – the GREATEST wine cafe that is truly only visited by locals. I've been three times now!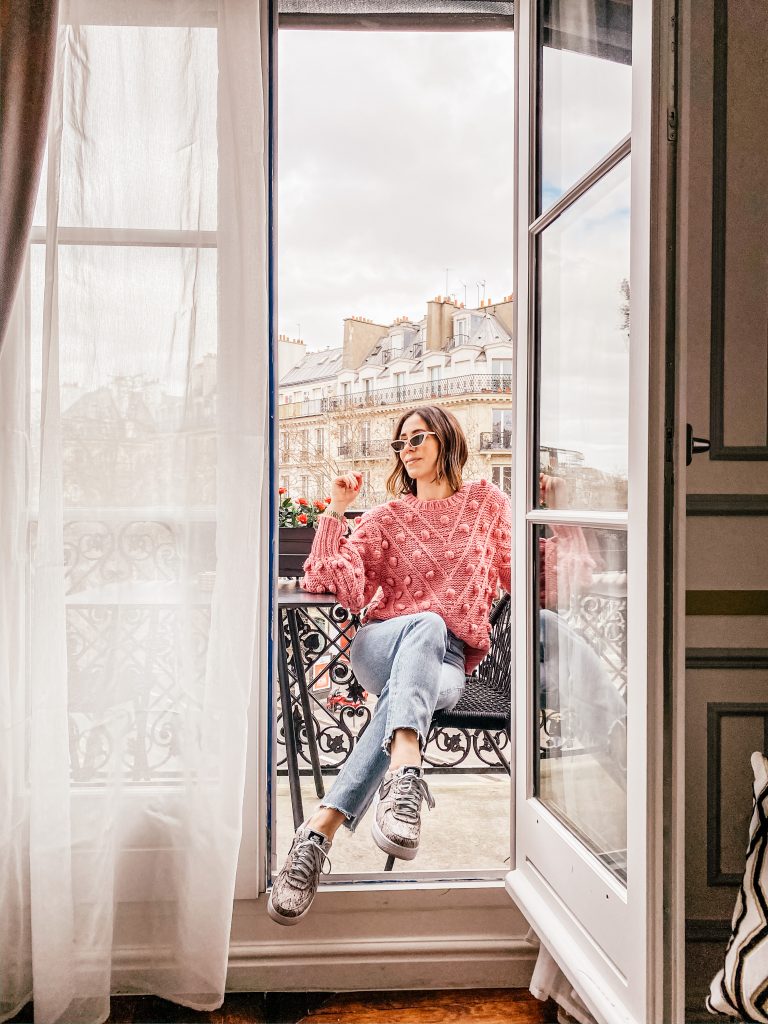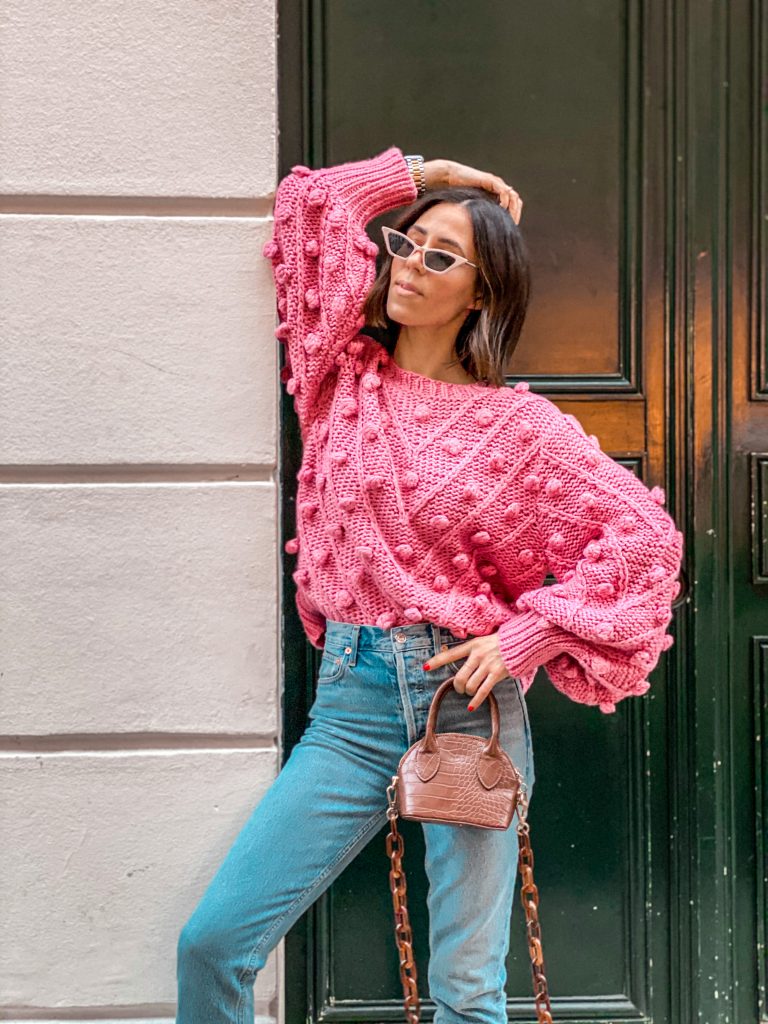 OUTFIT DETAILS // Another great cozy and chic look! I loved this sweater and the details on it! Perfect for a day of shopping!
Sweater | Sunglasses | Jeans | Bag | Sneakers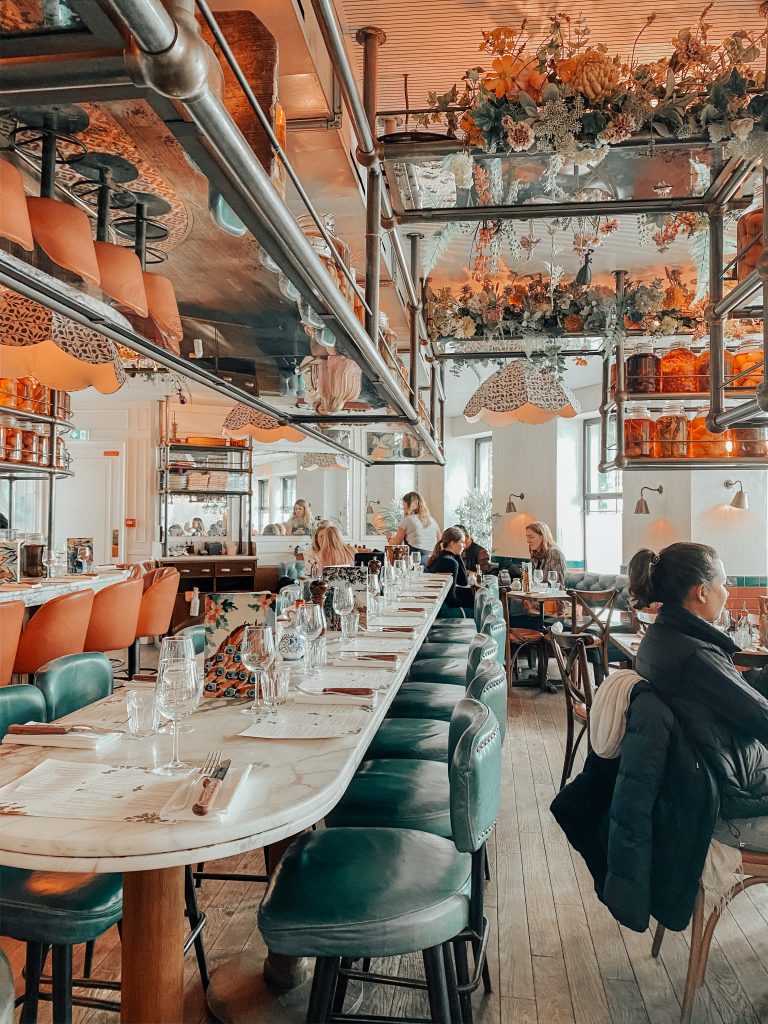 WHAT TO DO // This was my third time visiting so I wanted to see Paris from a completely different vantage point – more of one like a local! We focused on where we would eat and visited neighborhoods we had never been to before! Here are some of my favorite things I've done over the years.
Eiffel Tower (see it twinkle at night too)
Walking along the Champs Elysees (you can see the Ard de Triophome there too)
Lourve
Versaille (if you are there for more than a weekend)
Walk around the Latin Quarter – see the Shakesphere Bookstore where Hemmingway used to hangout
Le Marais for good boutique shopping – probably my favorite area in all of Paris
High-end Shopping – if you are looking to invest in something (e.g. belt, bag, shoes), do it here! The exchange rate is amazing and you get tax back on your purchases. ALSO, everything is generally cheaper than the US too! St. Germain is good for this.
Seine River cruise
Luxembourg or Tullerie Gardens – grab a baguette and some wine and just enjoy the area!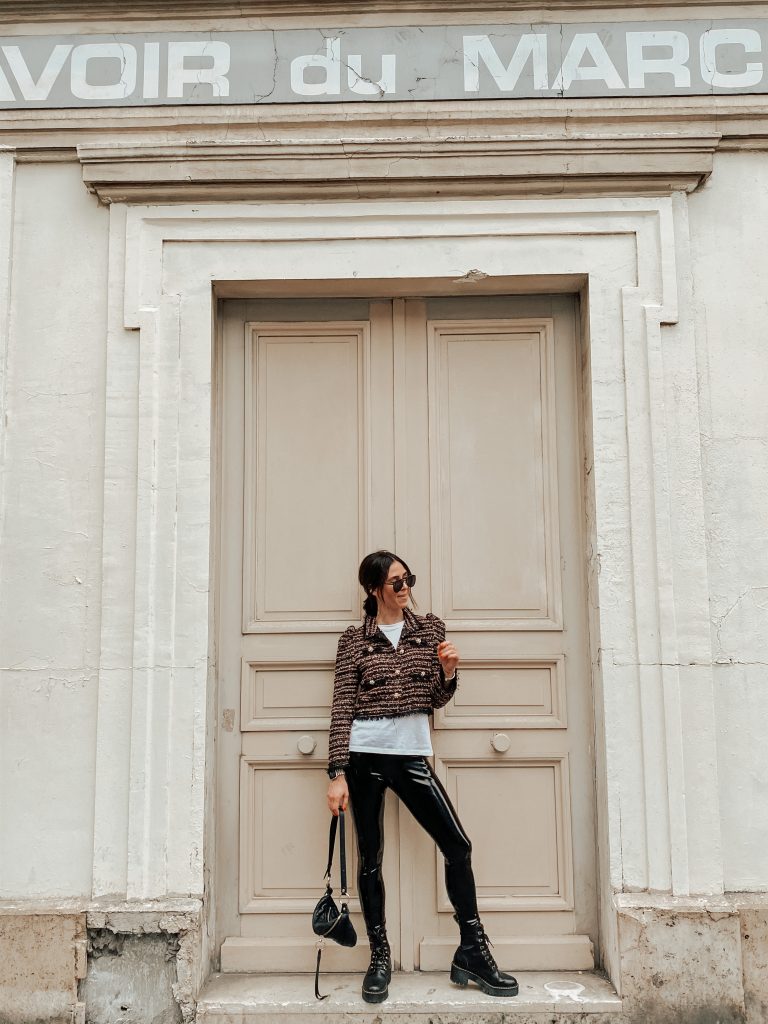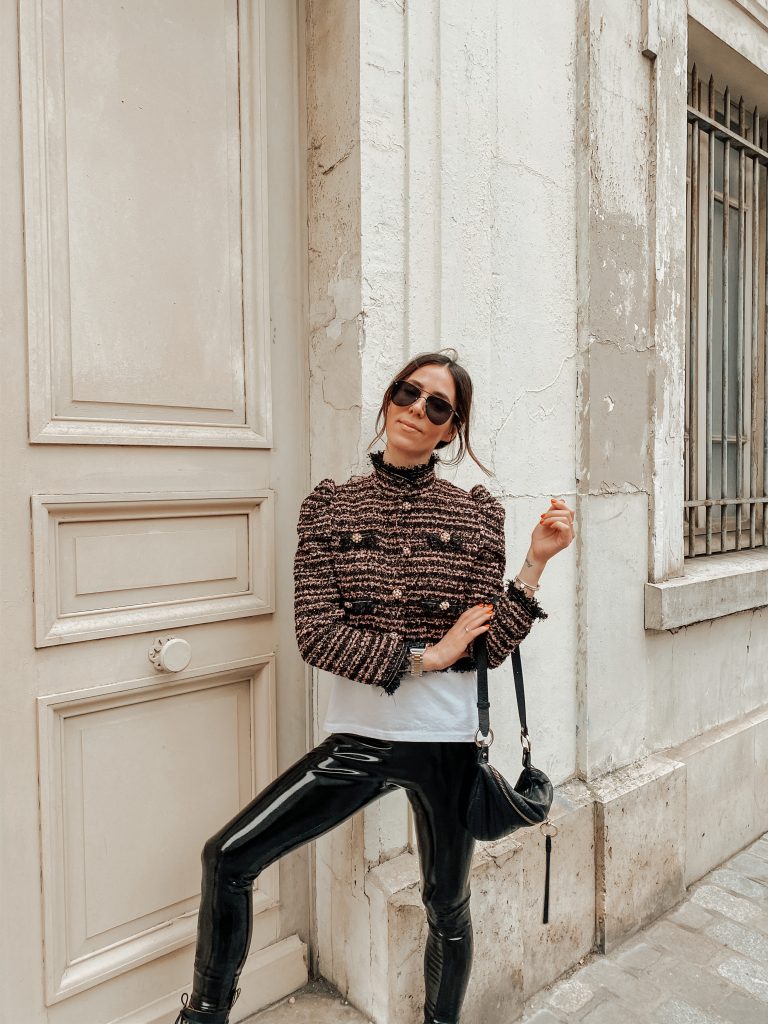 OUTFIT DETAILS // Wore this on our last full day! I wanted to put something together that was comfy and chic for our day of shopping and walking around! These leggings are everything and a great way to dress up any look!
Cropped Tweed Jacket | Muscle Tee | Vinyl Leggings | Boots | Belt Bag | Sunglasses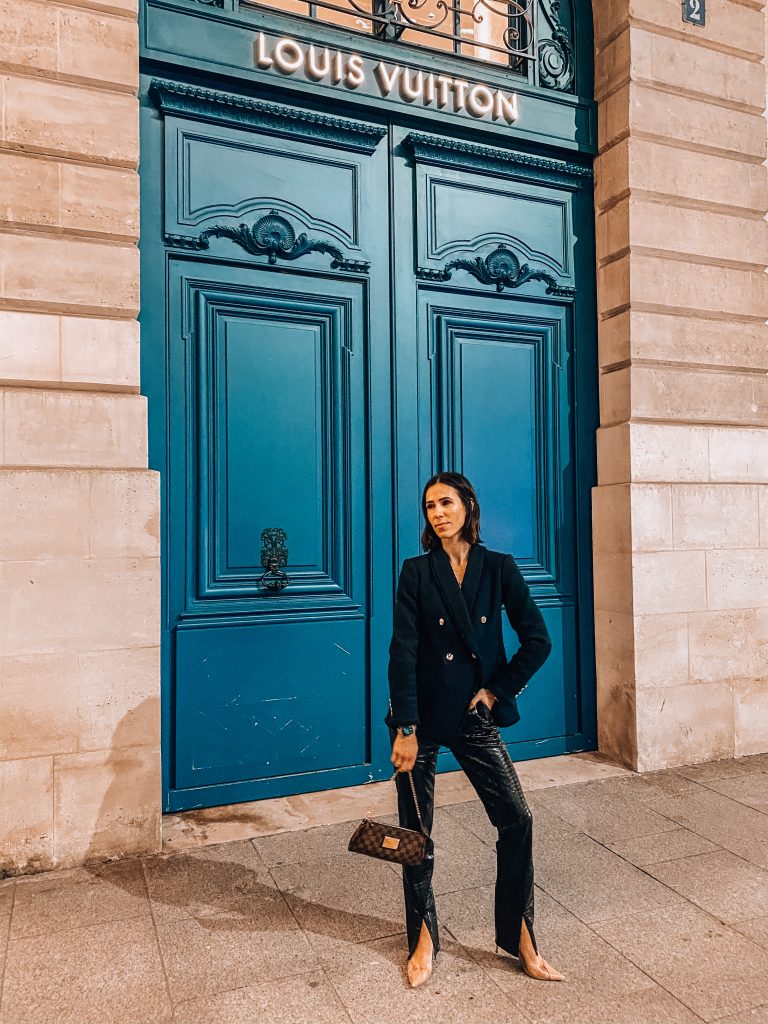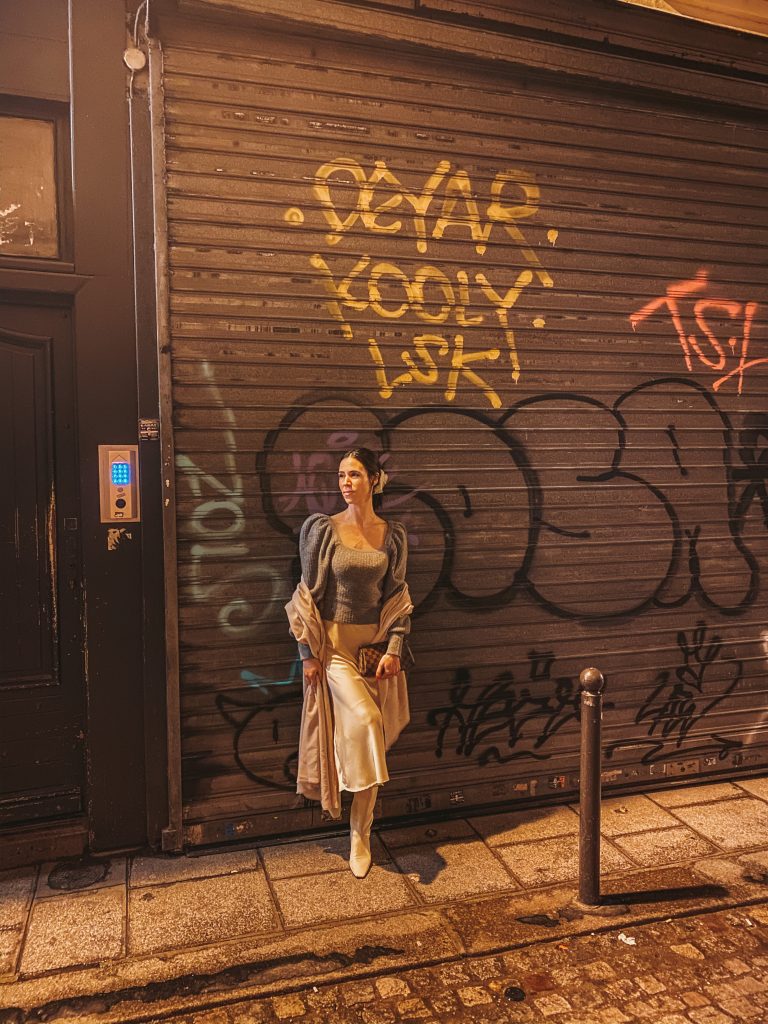 OUTFIT DETAILS 1 // This was one of my favorite night looks from Paris! All black everything and you can't go wrong with it!
Tweed Blazer | Faux Leather Pants | Bag | Heels
OUTFIT DETAILS 2 // Another great look to wear out at night! Loved the ease of this look and a great way to break-up all the winter drab.
Sweater | Slip Dress | Scrunchie | Bag | Boots
s h o p   t h e   p o s t

YOU MAY ALSO LIKE