November 24, 2015
Winter in the Nude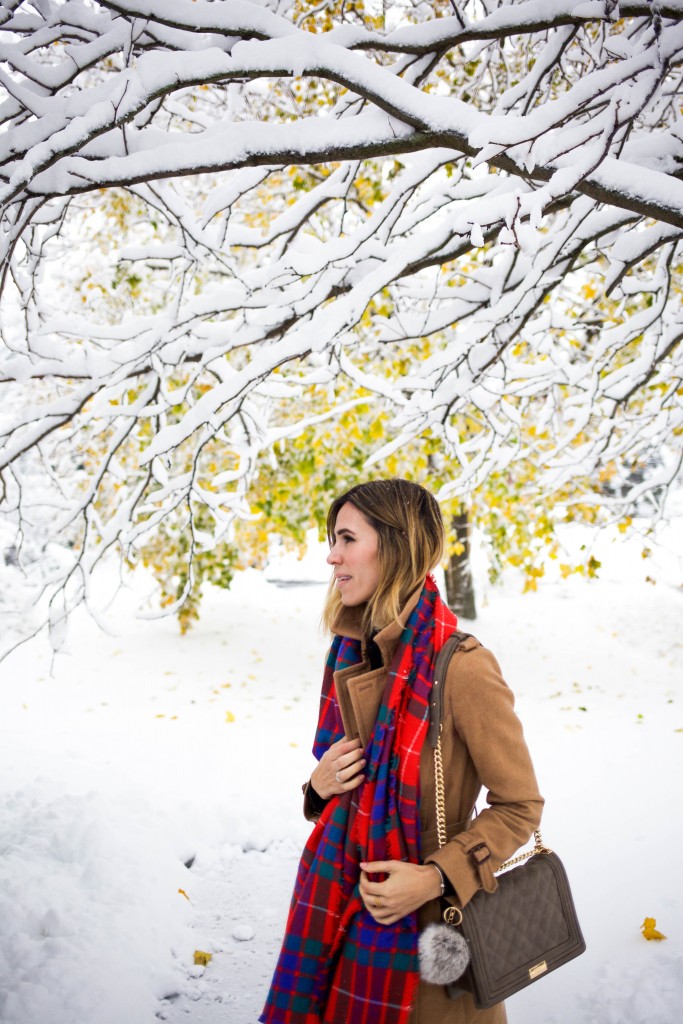 I could get used to these short weeks how about you? Only one more sleep until Thanksgiving! Who is excited! Me!!! I'm so looking forward to spending the time with my family and eating all the pie a girl could dream of! Check out some Thanksgiving holiday outfit inspiration here from Monday's post. AND, still trying to think of how you can contribute to the Thanksgiving menu at home? Try out my favorite Thanksgiving cocktail recipe here – you won't want to miss it! How does an Apple Pie Moonshine Cocktail sound?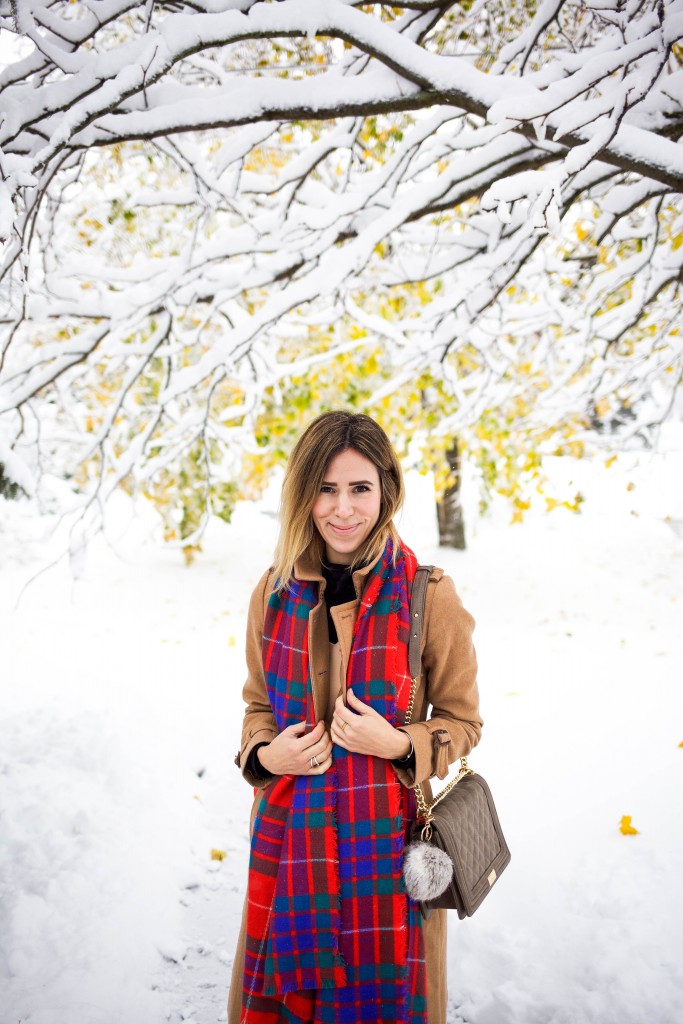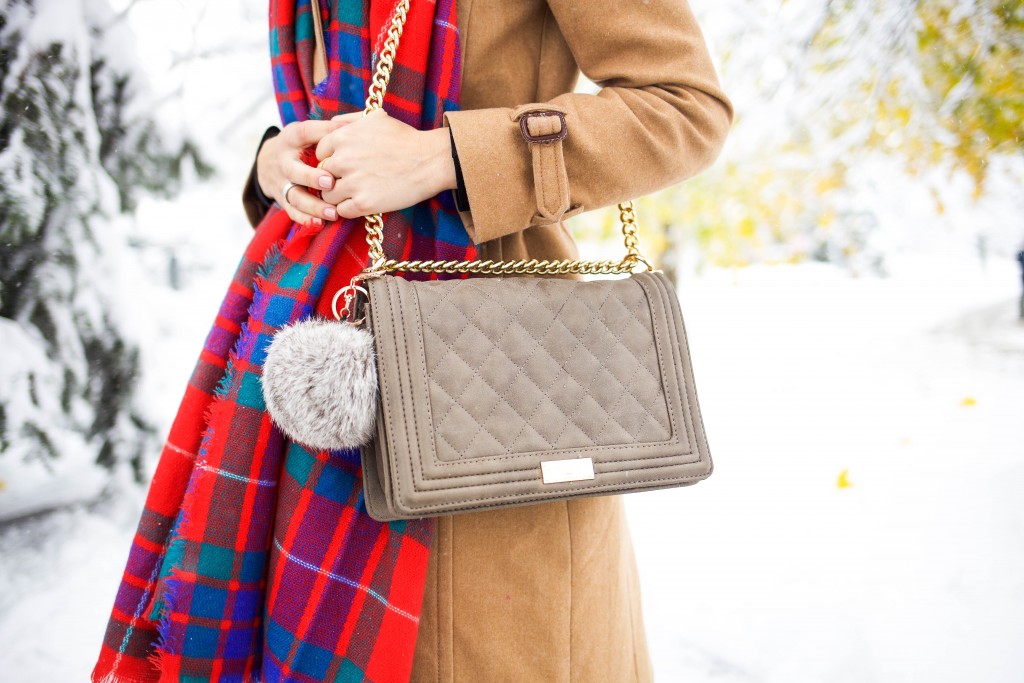 So remember when I told you it snowed in Chicago over the weekend? Did I tell you that it snowed 12 + inches? Hopefully these pictures provide enough proof. It was wild! I mean I'm pretty used to this weather, it's like learning to ride a bike again – it takes some getting used to. Well, I had to quickly adapt and pull out every wool and warm piece from my closet – keep in mind it was 60 degrees until Thursday!
Making the transition wasn't hard though. I've had some fall / winter essentials that I've been dying to breakout but couldn't (first world problems). I saw this Old Navy scarf on Gal Meets Glam and was immediately attracted to the colors! I love the vibrancy in the plaid and new it would be a great layering piece to any neutral coat. Layering the scarf over this J.Crew coat really makes the colors standout. Later in the week I layered the scarf with a red peacoat and it was magic – more to follow!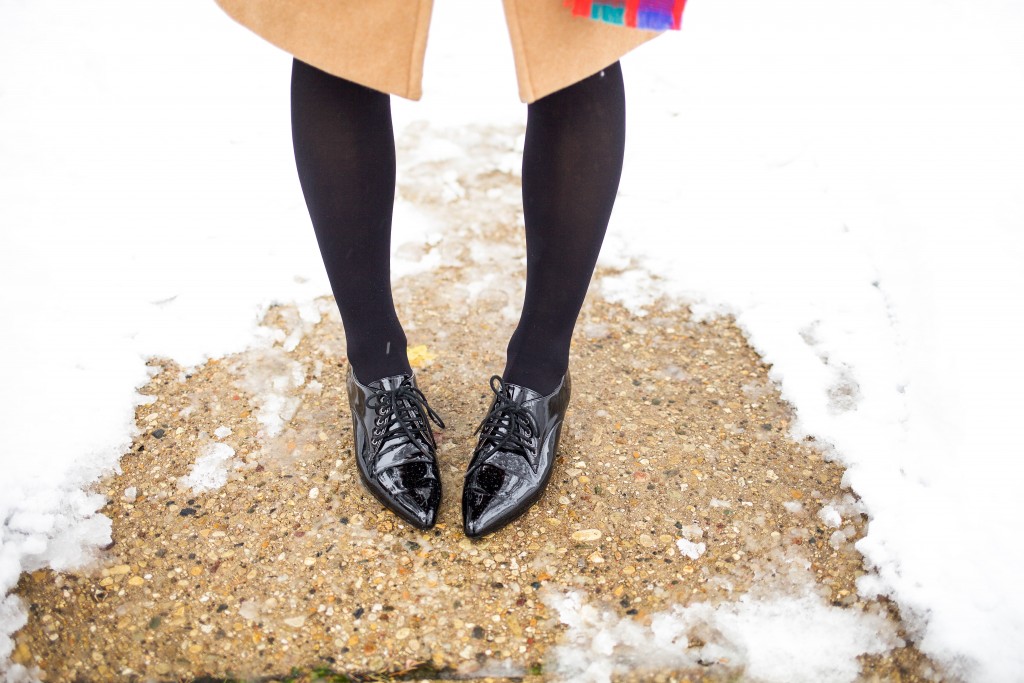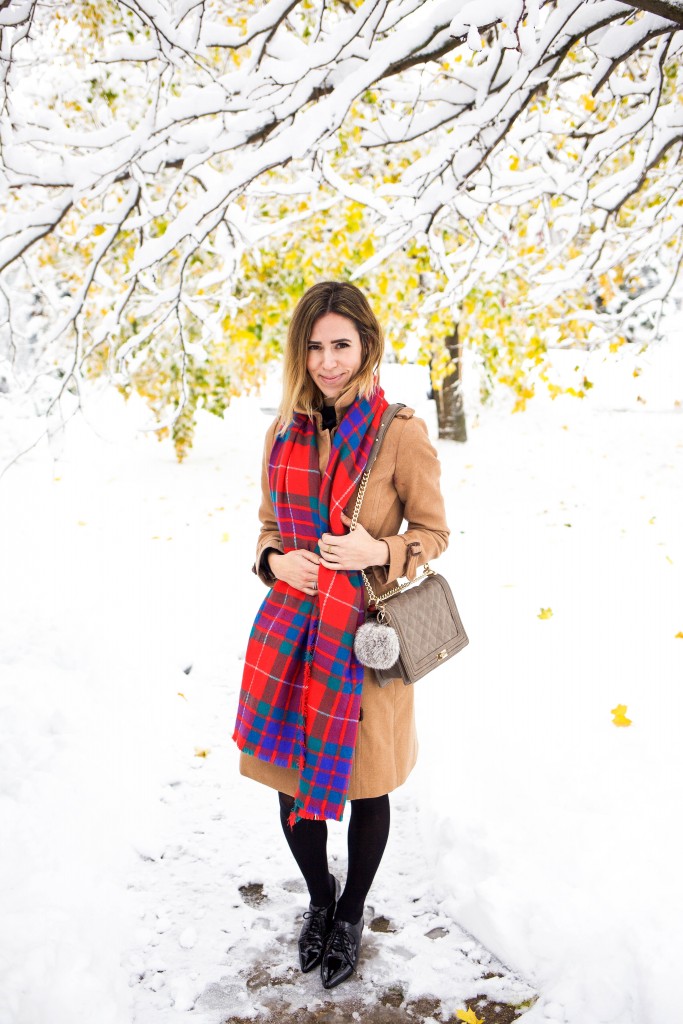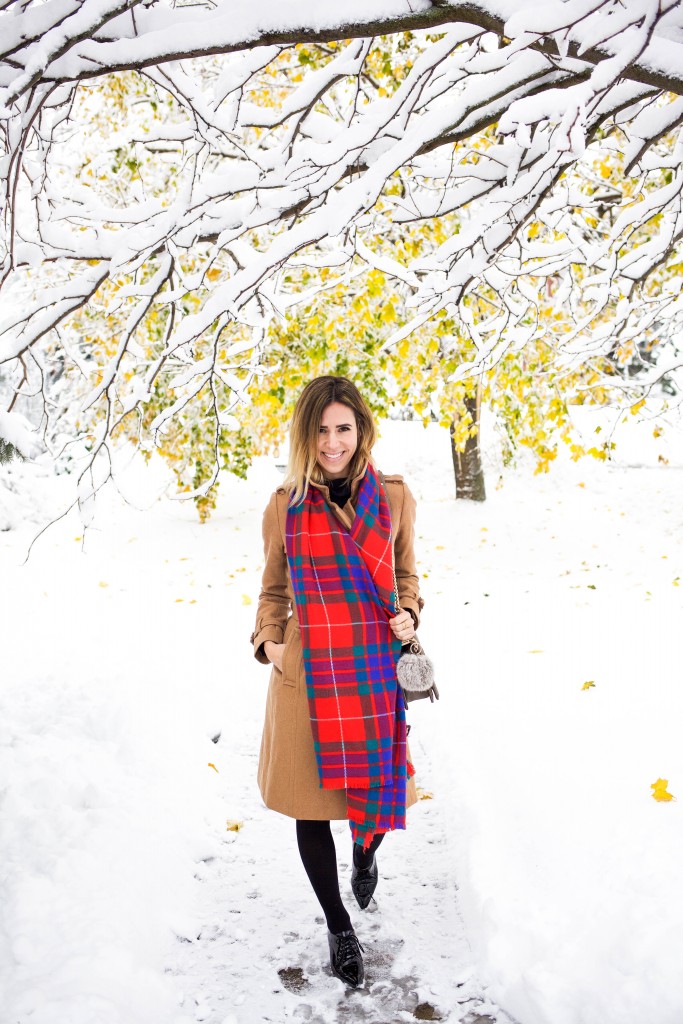 When it gets cold like this in Chicago it's hard not to default to really bulky clothes just for the sake of being warm. I love layering pieces that allow me to be warm and carry a little style. This nude dress, actually a summer dress from Few Moda made of scuba material, was just one of those pieces I couldn't part with for the sake of a cold temperature. I threw a turtleneck underneath with a pair of tights and my new patent oxfords from Lori's Shoes, and I was ready to trek the snow. It's a great way to be fashionable and functional!
Can we talk about these shoes? I mean, words cannot explain my love for these shoes. They are everything I want to be so I had to buy them!
Have a great night friends! Stayed tuned for my Black Friday and Cyber Monday picks!!! For gift guide inspiration, head over to my gift guide page here.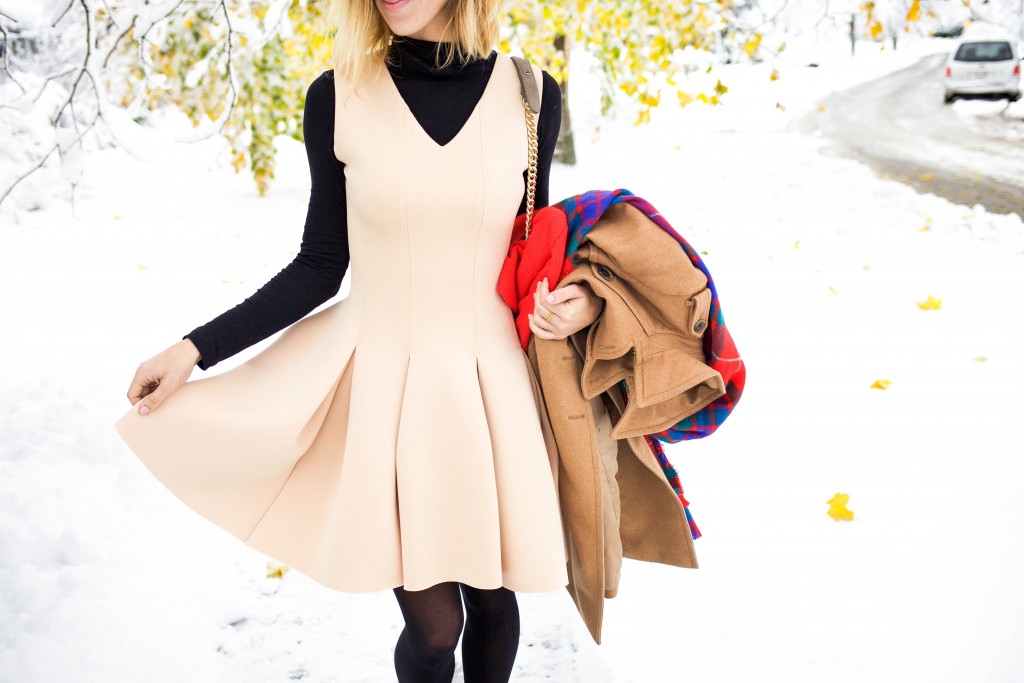 Shop the LOOK:
Coat: J.Crew | Dress: Few Moda (similar) | Turtleneck: J.Crew | Tights: Hue | Scarf: Old Navy | Shoes: Loris Shoes | Bag: BCBG | Charm: Loris Shoes

YOU MAY ALSO LIKE