January 23, 2017
Monochromatic Red Look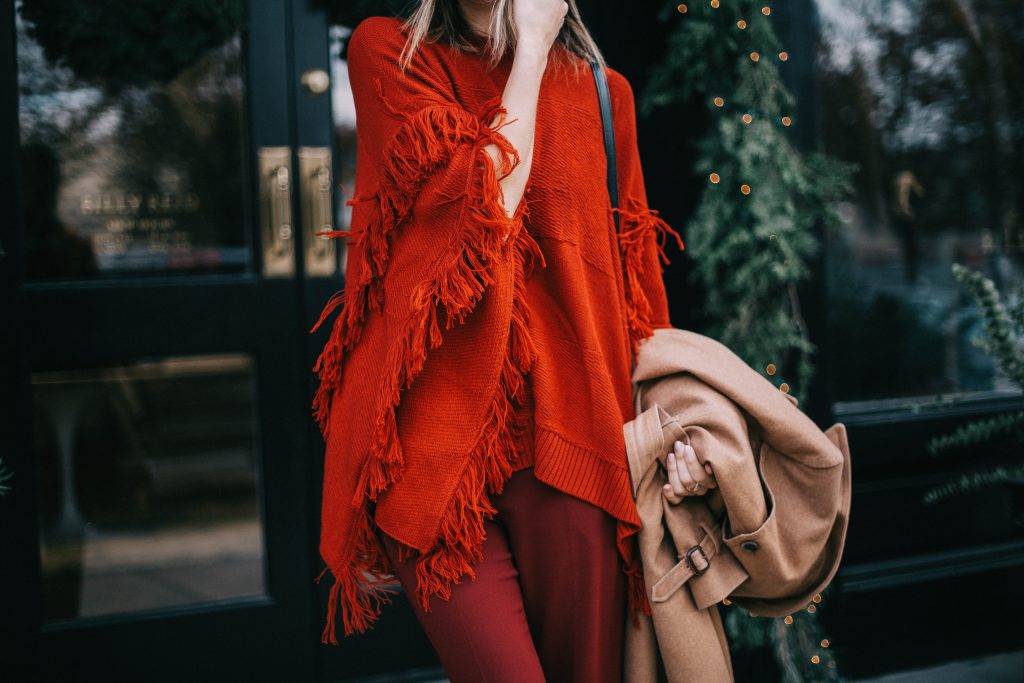 Monday is back in all its glory! It's back to the grind like the weekend never happened! I spent the weekend doing a bit of wedding planning so that I can enjoy the months leading up to the actual date. As soon as one task is complete, like 5 million more pop-up! But the process has been so much fun – who doesn't love planning a party!! Today I have a little extra pep in my Monday step! I substitute my go-to black favorites for something bright and with color. This will is all about color and this Monochromatic Red Look. It's a fast way to amp up your work wear fashion!
Shop the LOOK: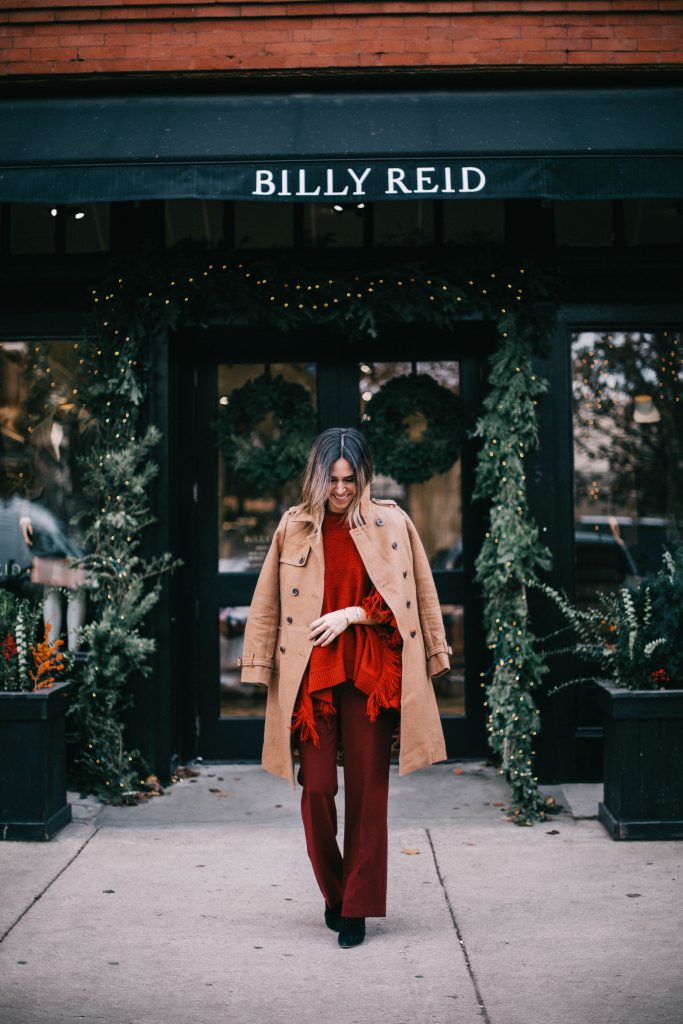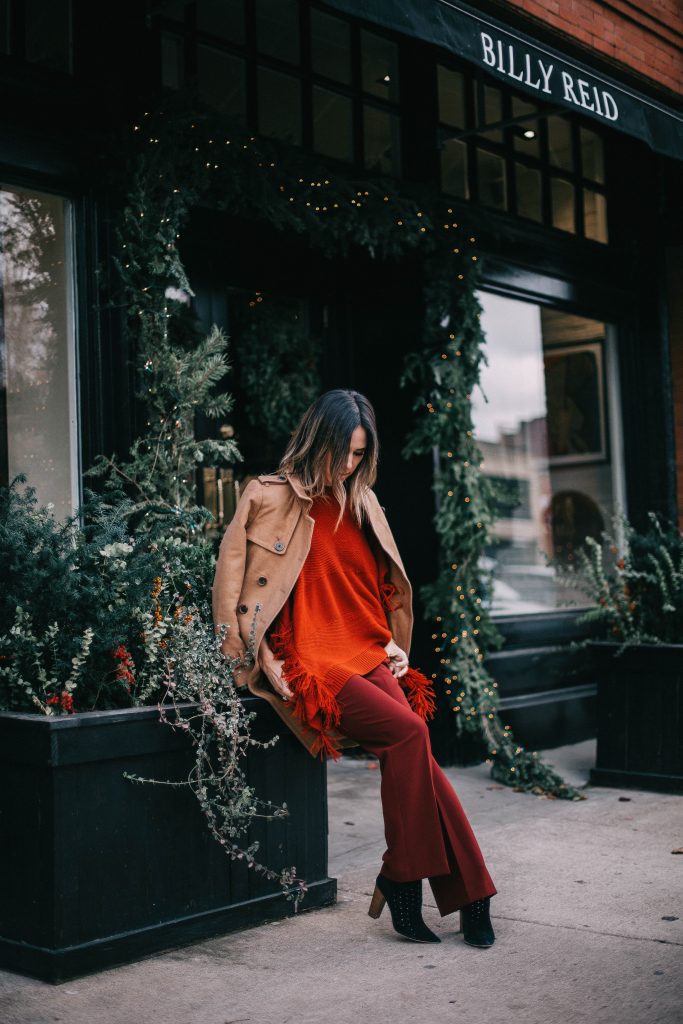 Fringe Poncho (similar) – A great fringe poncho that pairs well with anything!
Burgundy Slacks – I love finding work pants that aren't just black!
Wool Trench Coat – Ive had this coat for YEARS now and it's still my go-to!
Black Booties – Yu can never go wrong with a classic black boot!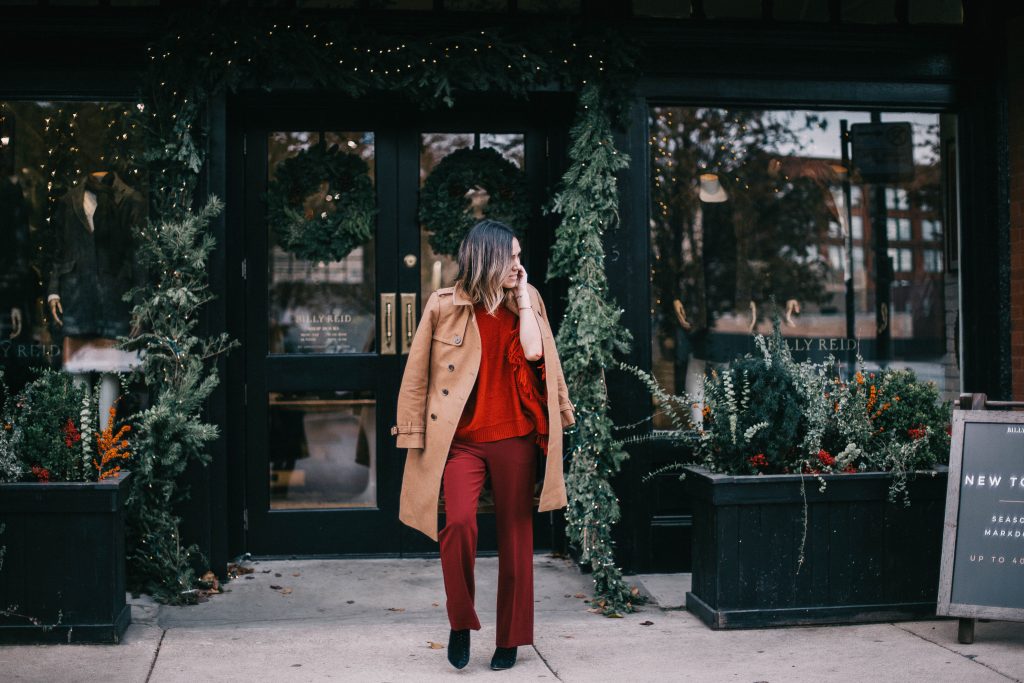 It's usually around this time of year where I start dressing based on how the weather makes me feel – in short, lots of grey, lots of black. I'm in mourning of summer and wishing for it to come back. The heat wave in Chicago was like a burst of energy for the city! I wore tons of color this weekend, broke out my pink suede pumps, and this bomber jacket that is only $50!
This Monochromatic Red Look was inspired by all the warm goodness traveling throughout the city this weekend! This red fringe poncho is one of those pieces that has tons of personality and is easy to pair several different ways to Sunday! Today I styled the poncho with these great work pants I scored at Marshalls. These pants are a great way to add some color in to your work wear with no fuss!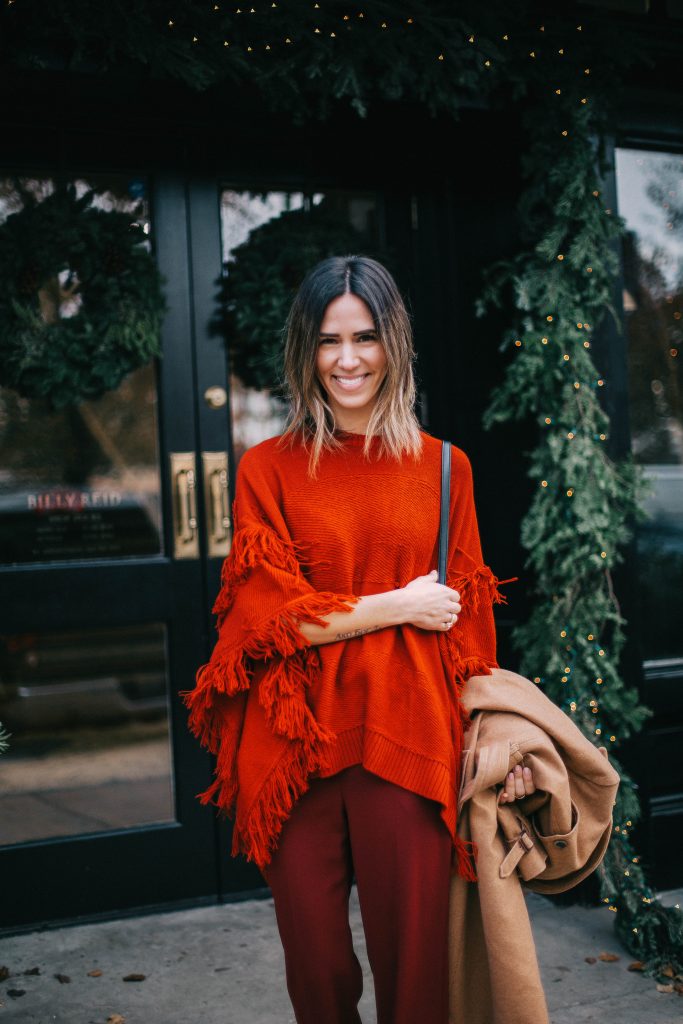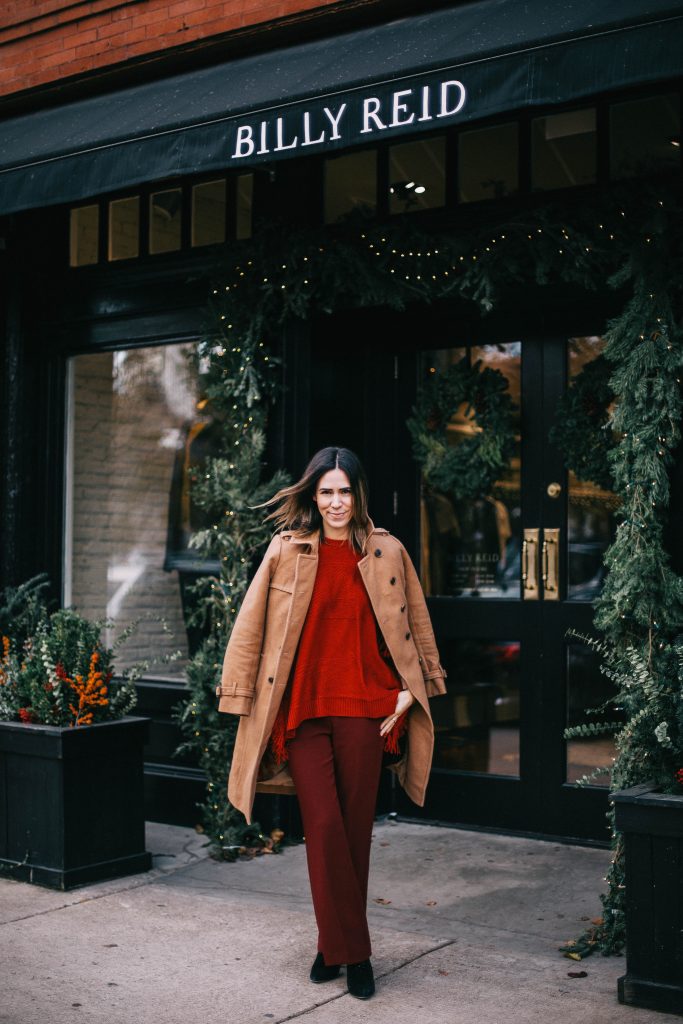 As a Chicagoan, I CHERISH my outerwear. It's the one way we are able to essentially express ourselves through fashion when leaving the comfort of our own home. I love finding unique outerwear and well as the staples!
This
will trench coat from
J.Crew
has been with me for the last four years and counting.
This
is one of those invest pieces that you will use for every occasion and never look back after the purchase 🙂
Shop the LOOK:
Fringe Poncho (similar) | Burgundy Slacks
Wool Trench Coat | Black Booties 

YOU MAY ALSO LIKE