July 9, 2019
How to Shop the 2019 Nordstrom Anniversary Sale
It's starting to feel like Christmas!!! Only a few more sleeps until Early Access for the Nordstrom sale is officially open! I'm sure you have seen so many videos over the weekend of people promoting their favorite items! If you aren't aware, the Nordstrom Anniversary Sale is the biggest fall preview sale – all their fall products at 40% off for 3 weeks! I can tell you that the overarching theme for fall is definitely animal print and plaid!! I think the Stylelogue was ahead of the curve with this one – did you check out yesterdays post? Today I'm going to share how you can shop the 2019 Nordstrom Anniversary Sale and my strategy for how to attack the sale….because it can be overwhelming. So buckle up, because this next week is going to be a fun ride in to fall fashion and I can't wait!
First things first, get to know these key dates –
Icon + Ambassador Access | July 10 – 11
Early Access | July 12 – 18 (for cardmembers only)
Public Sale | July 19 – August 4
August 5 everything goes back to full price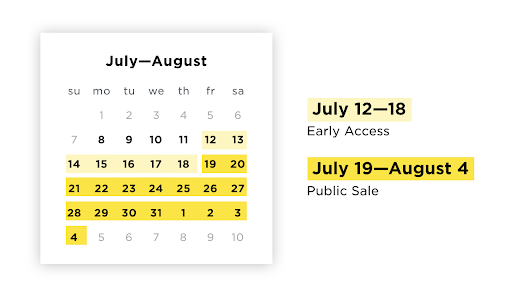 If want to shop the sale Early Access, which I highly recommend, then I suggest you sign up for a
Nordstrom card.
The benefits are completely worth it, especially if you are someone who shops at Nordstrom regularly. There are two options – the retail card or the Visa card. I have the retail card and use it every time I shop at Nordstrom to gain "notes" which is essentially Nordstrom cash back! You can sign up for the card today (
here
), tomorrow or even on the 12th to gain access to the early portion of the sale. A LOT of the items will sell out in the first week, so if there is something you have been eying, then you should go for it!
WHAT YOU CAN EXPECT ON SPORTSANISTA
I'll be posting fairly regularly on many of my channels, but Sportsanista.com will be the holy grail for content. Here is what you can expect from me during the sale! Keep in mind, I will always post to Instagram Stories and the LiketoKnow.It app in real time. I've also created a highlight on my Instagram for all things sale – you can view it here.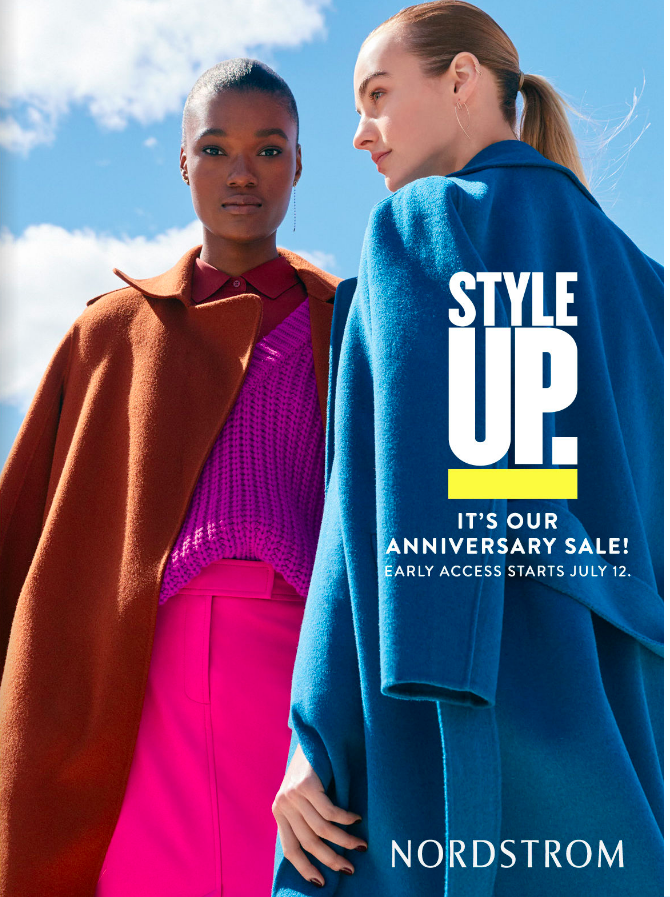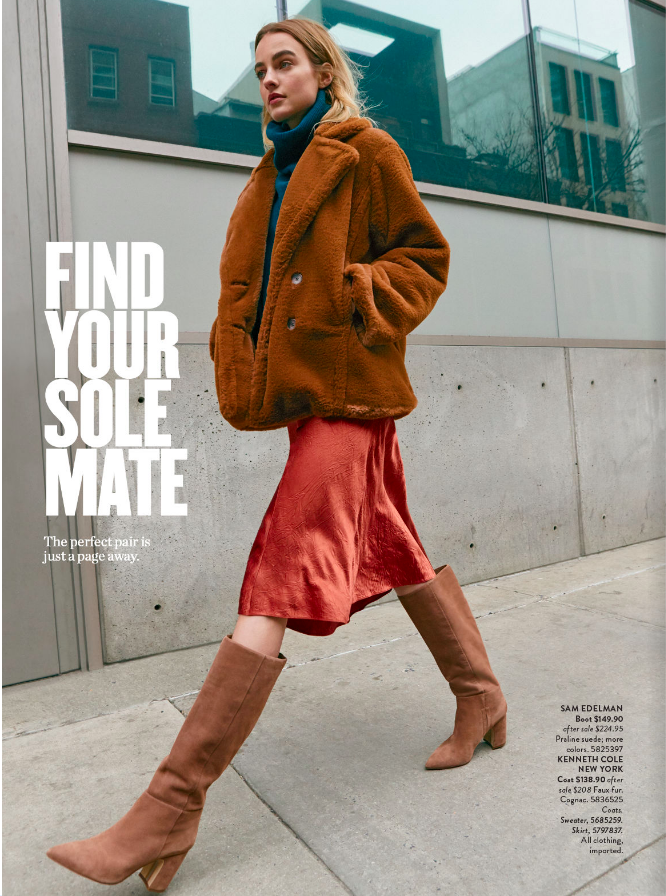 HOW TO SHOP THE 2019 NORDSTROM ANNIVERSARY SALE
Over the course of the sale I will be putting together posts of my favorite items, plus more specialized posts with my favorite shoes, beauty products, denim, items under $100, etc. To get a sense, last year I put together a post of all my favorite items, top 10 beauty products to buy and my dressing room diaries! There are quite a few ways to shop the sale, I've outlined them all below! I recommend that you start with a game plan – the sale can be super overwhelming that you'll just want everything without actually needing anything
SCAN THE CATALOG + YOUR CLOSET
Don't forget that Nordstrom publishes a catalog to allow you to preview the trends and a large majority of the items that will be on sale! This allows you to get inspired and get a sense of what will be available! Start by combing through your closet to determine gaps in your wardrobe. Did you recently clean out your closet and get rid of "x"? Identify those gaps and then see if there is anything in the catalog that could fill that gap and become a staple in your closet. I know that I need some new high waisted denim, a good fall coat and blazer – based on that, I will be looking for items in those categories! View the catalog here.
THE BEST DAYS TO SHOP
I think it goes without saying that it's best to shop the sale once the sale goes live. You can shop online on July 12 starting at 12:30pm EST or in-store. If you have the ability to "take your lunch early" I highly recommend going to the store – get there when it opens and go with your plan of attack, find a sales associate to help pull stuff for you and get shopping! If you can't break away from your desk (totally understand), then click refresh at 12:30pm EST on July 12 to GET SHOPPING!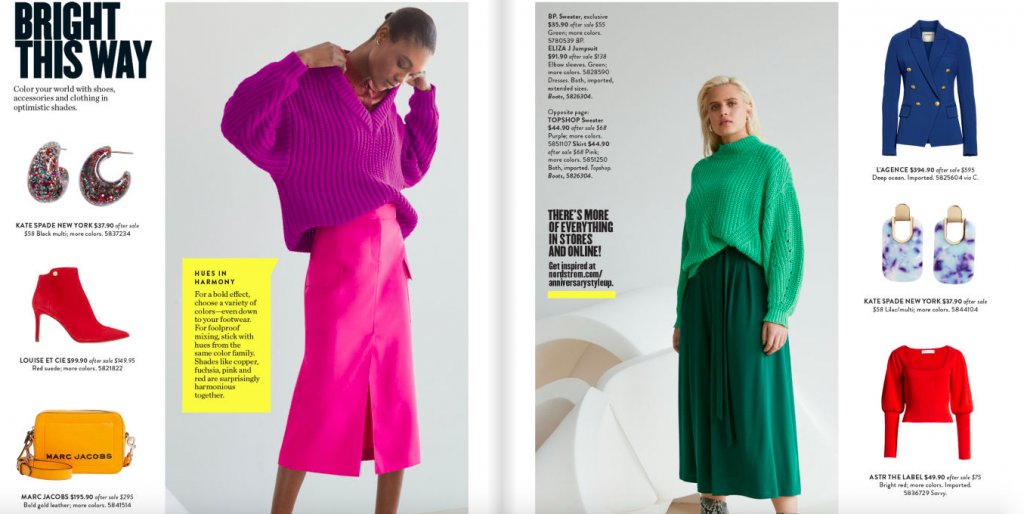 SHOP THE ITEMS THAT WILL SELL OUT FIRST
Last year the top selling items consisted of cardigans, day dresses, BOOTS, jeans and cozy t-shirts. The cozy casual pieces at Nordstrom are hard to resist and they are usually the first of the items to go. If you hesitate about anything, buy it because you have 30 days to return it! This way it's in your possession and if you decide after a week you don't want / need it, you can return it! Easy peasy! Boots are also the next biggest thing to go. Why? Because they are 40% off!!!! When do you ever get the opportunity to buy a new seasonal item at 40%. It's very rare that any brand does that and anyone can also use a new pair of boots!
These waterproof suede round-toe booties are on my list – they are marked down to $299. Marc Fisher always puts out a good selection during the sale – Marc Fisher is a great high quality brand at an affordable price. I'm loving these pointy-toe booties – it's such an elegant shape and creates a sleek look for work with a skirt! Here is a similar version of that boot, but in leopard….the theme of the season! Also, how adorable are these suede perforated booties – so chic!
SHOP WORKWEAR + CLOSET STAPLES
It's so easy to get lost in the sale, believe me, I'm there. Going back to the conversation of finding the gaps in your closet and filling them, this is where that strategy comes in to play. Sure, a sale is always a good sale, but you don't want to blow your money on t-shirts or basics that you can really get at any point. You want to go for the items that aren't usually on sale, because thats the better deal! So the boots we talked about above, start there. Then make your way to workwear and outerwear….
You can never go wrong with a classic black dress and this Chelsea28 mock-neck dress will be on sale for $89. This plaid blazer dress, that would be uber chic with some boots, will be on sale for $99. You can always justify a good blazer for work and I'm DIGGING this plaid oversized Free People blazer that will be on sale for $111. How about a glossy trench to elevate your fall outerwear game? This plaid Something Navy coat is $99 and this subtle plaid coat Halogen coat is super chic and on sale for $118! For those colder months, try this plaid belted coat for $189 or this super bold plaid coat for $169.
ITEMS I WILL BE SHOPPING
PLAID OVERSIZED BLAZER             LEOPARD BLAZER            PLAID RAIN COAT           LEATHER LIKE TANK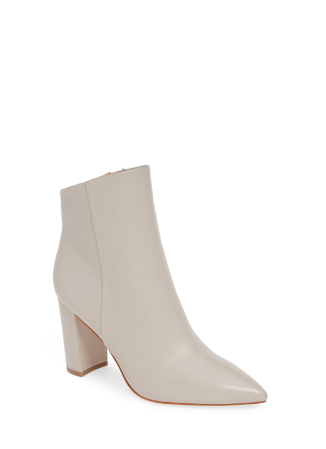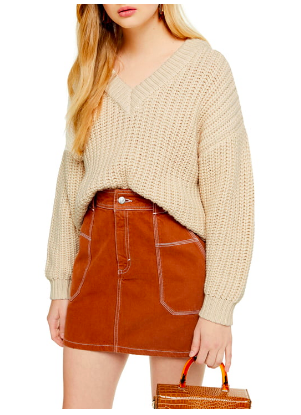 LEVI'S DENIM             LEATHER BOOTIES             CHUNKY SWEATER             PERFORATED BOOTIES
I hope you all found that to be helpful! You can find all my Nordstrom posts for this sale here.
YOU MAY ALSO LIKE