September 12, 2016
Back to School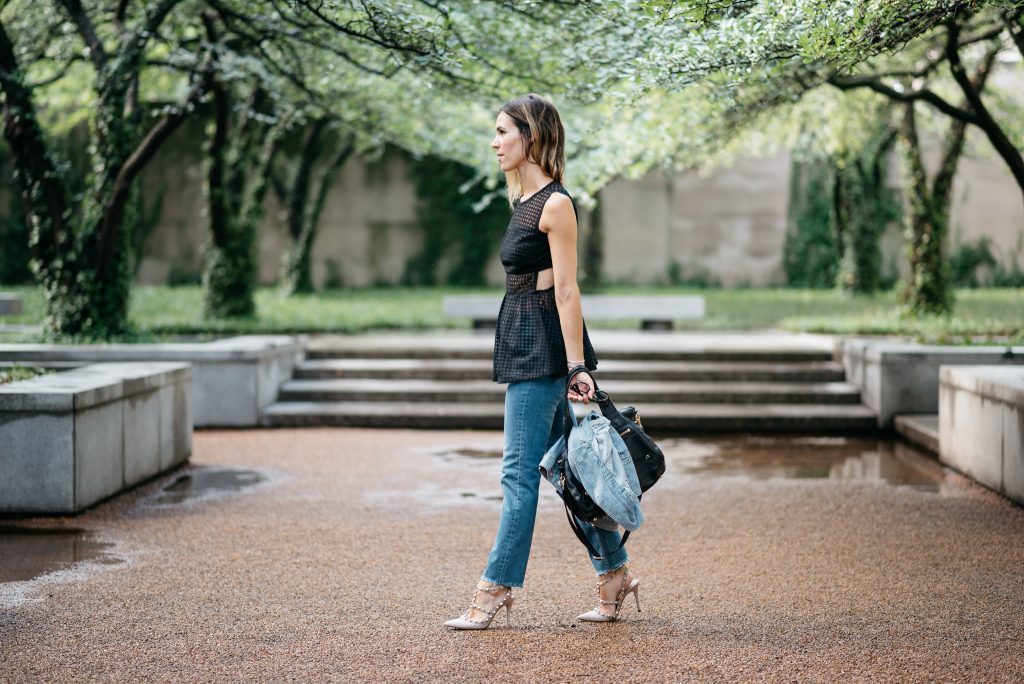 Shop the LOOK:
Peplum Top | High Rise Cropped Jeans | Topshop Denim Jacket | Valentino Rockstud Pumps | Linea Pelle Satchel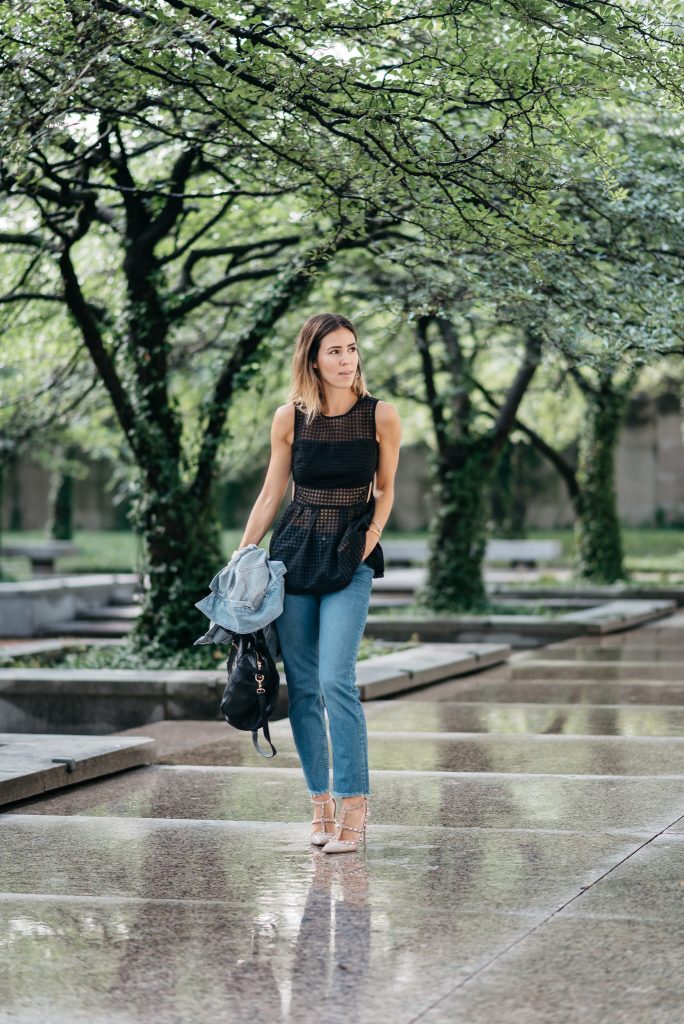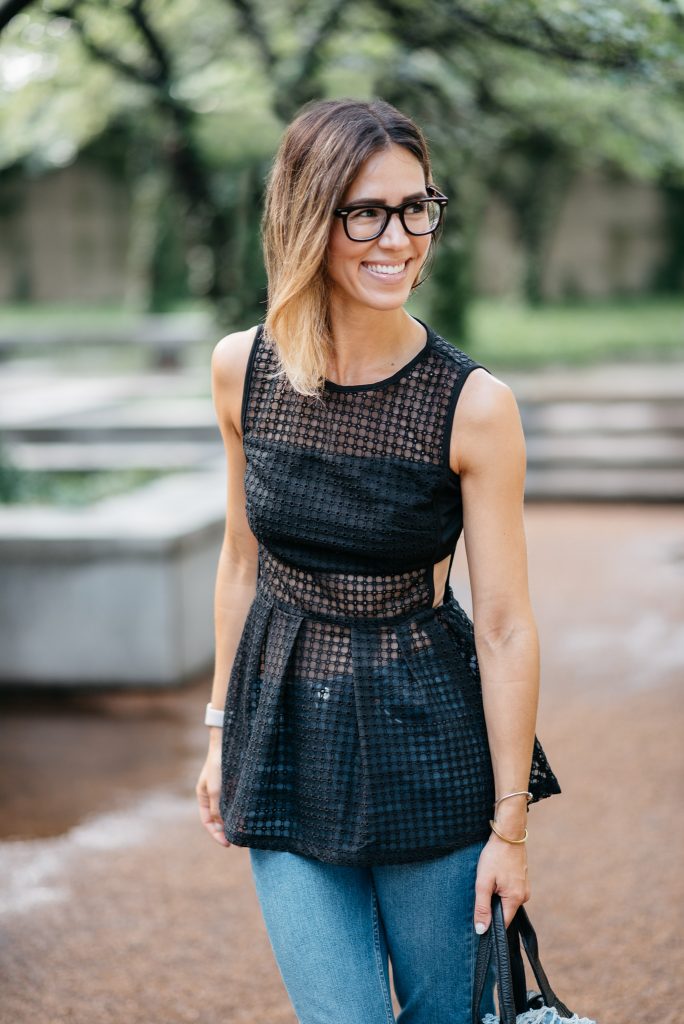 Hello friends and hello Monday! Where did the weekend go? They seem to be getting shorter and shorter! We were in Denver over the weekend and I found myself shopping – I over heard the employees at the store saying they were going to put out the Halloween stuff later! NOOOO! When did Halloween get here? Before you know it, it will be Christmas. Ok. Slowing down now. So we were in Denver for a wedding this weekend and it was lovely! We got home yesterday, I unpacked and repacked by bag for New York Fashion Week!! Woo! I'm headed to a couple shows and parties – follow along  on my Instastories to get all the updates! In honor of fall fashion, I'm wearing 
this
 Black Sleeveless Eyelet Peplum Blouse with my favorite
 raw edge denim pants
  because it's back to school time!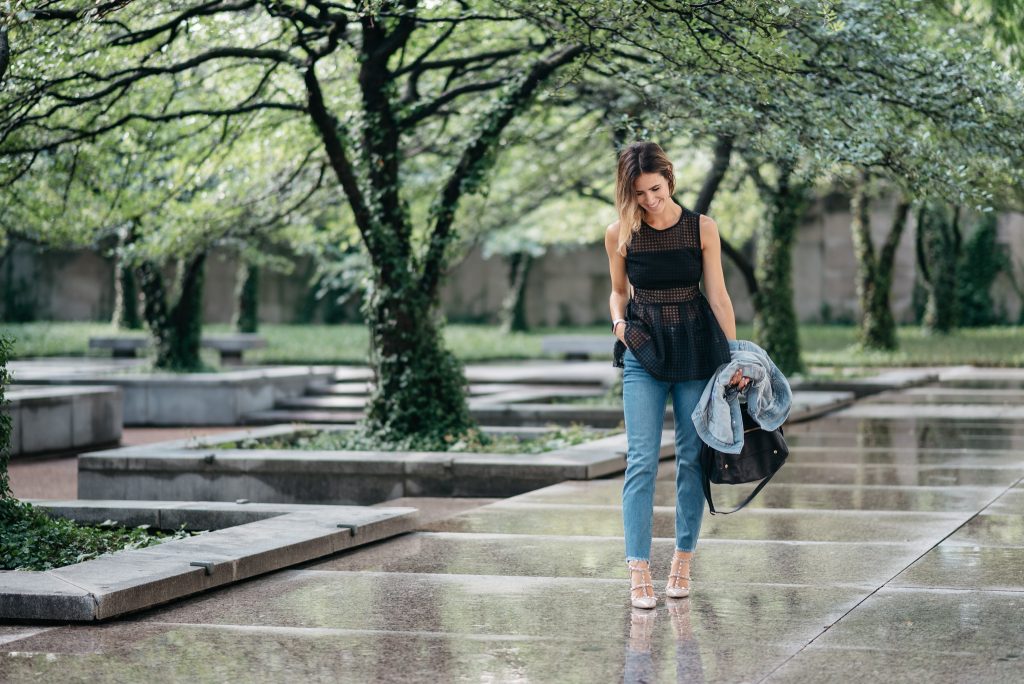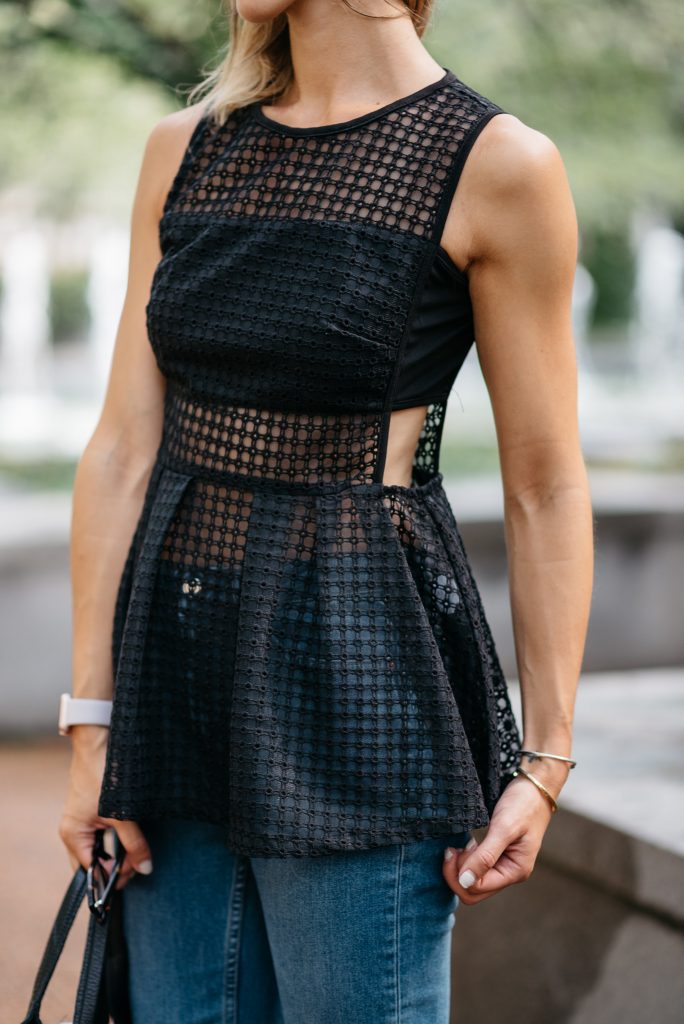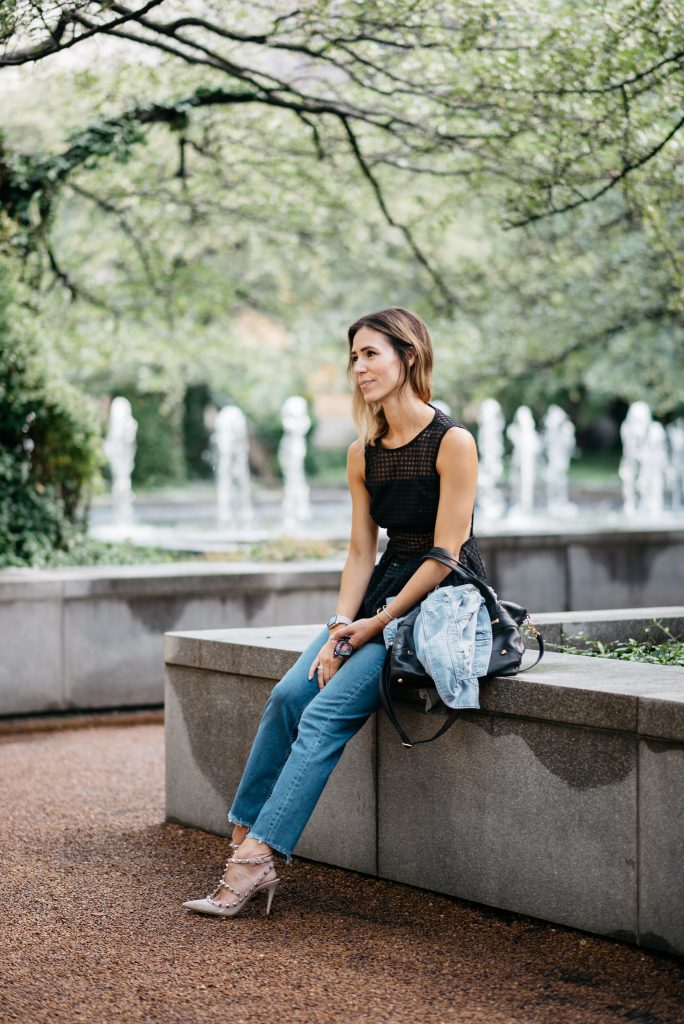 So today I'm headed to Fashion Week – better late than never right? I'm going for 24 hours (fingers crossed for on-time flights) and I'm going to make the best of the time while I'm there. Who doesn't love NYC – there is something so empowering about the streets of New York. There is so much life and creativity in New York – every corner you turn on has so much character. It's truly like none other. Everything is truly larger than life, and not Texas style. Every time I walk through Central Park, I am amazed by it's size. A park that is miles long?!?! New York, I love you!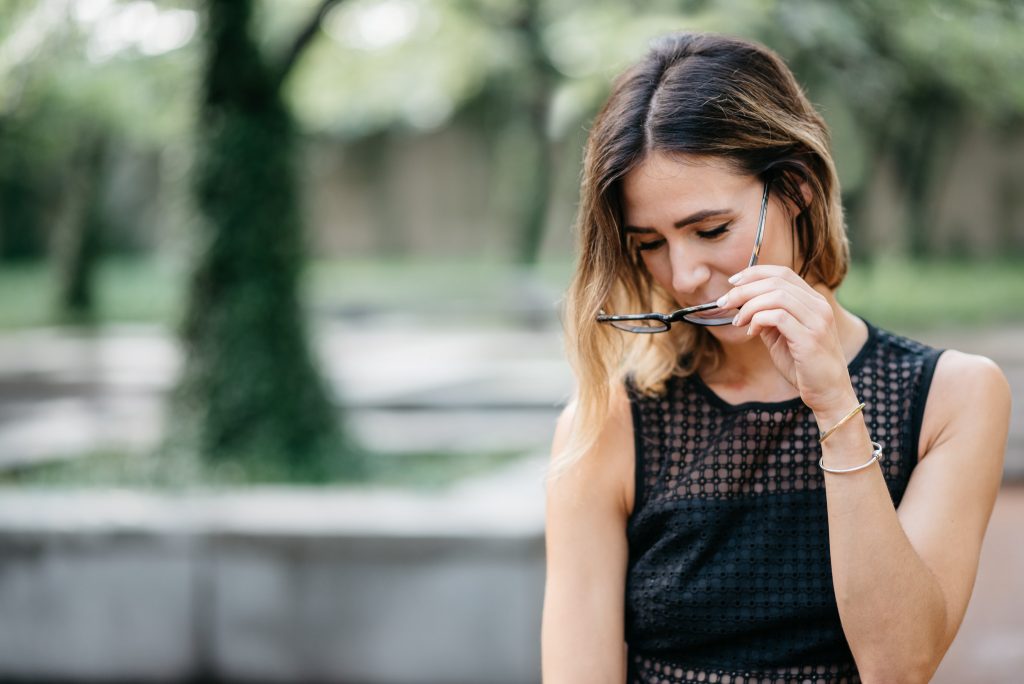 Today's look is all about capturing that fall back to school look and it starts with
this
 Black Sleeveless Eyelet Peplum Blouse. I love a good top with a whole lot of personality. The sheer lace leaves just enough to the imagination and the side cutouts are super sexy! The best feature of
this
top? It's $11.99!
Shein.com
has truly become a great source for fashion won't that break the bank – I find it really helpful to read all the reviews and check out pictures that people post.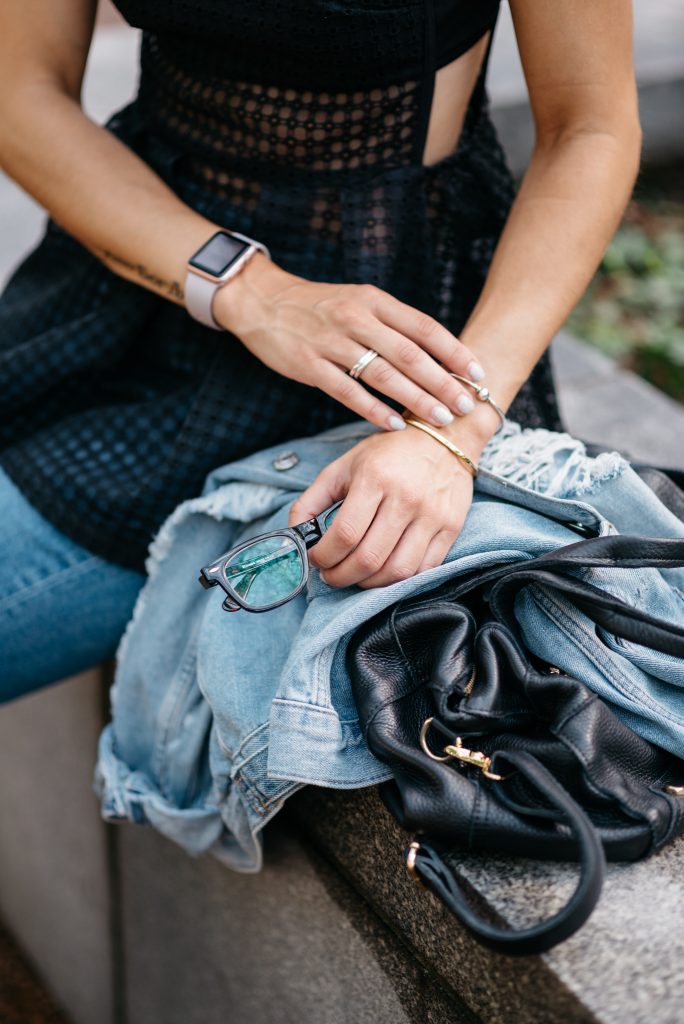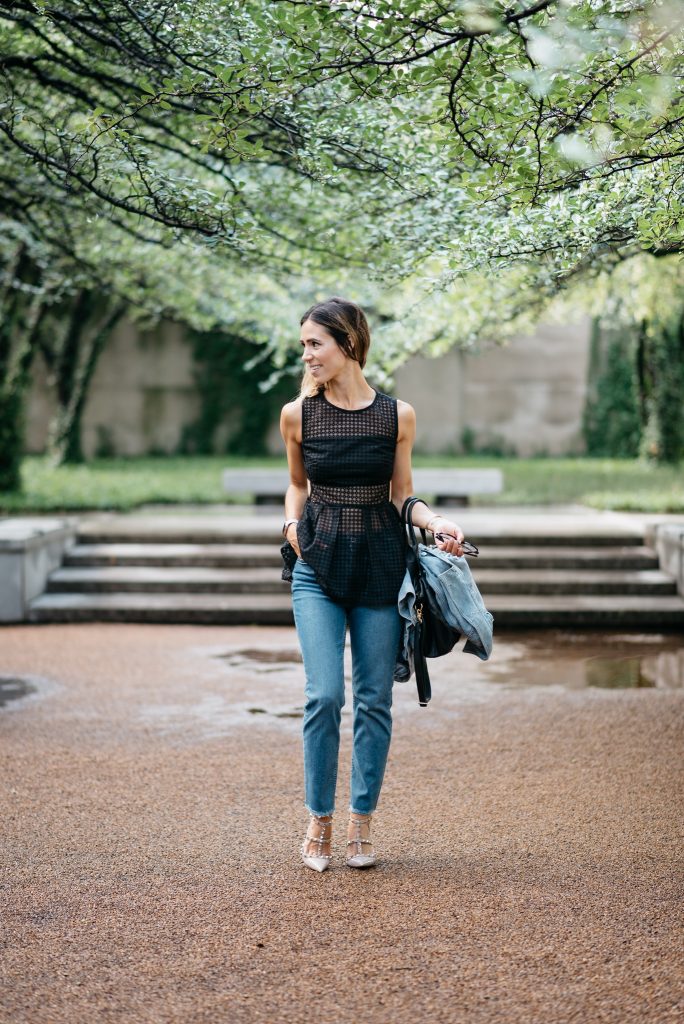 I styled this top these great
raw edge denim pants
from
Topshop
– the fastest $70 I've ever spent. Not to mention that I have worn them with just about everything in the last few weeks – I love how the raw edge can be dressed down or up with a great pair of heels like these
rockstud pumps
! I love mixing edgy pieces with feminine pieces to mix things up!
These
shoes honestly go with just about anything and everything – it's an investment piece, yes, but such a classic shoe that you'll always have!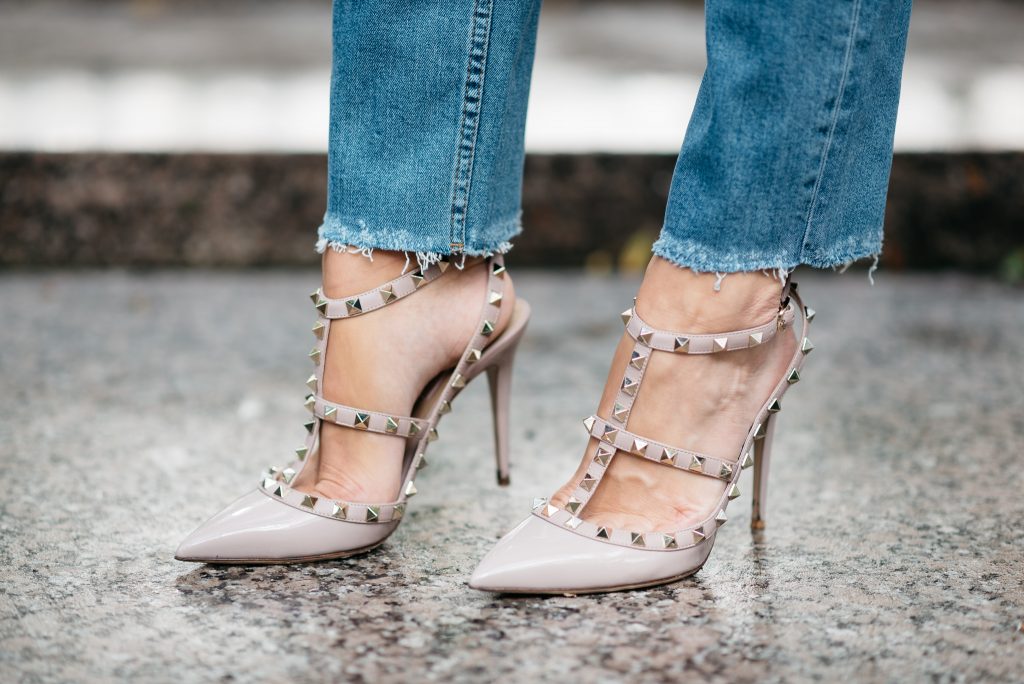 The best accessory to any back to school look is a good pair of specs! I had been in the same pair for over five years – they were outdated in more ways than one! I did't feel like upgrading them because I didn't want to pay for new glasses knowing that my prescription will change. So then I found Eyebuydirect.com 🙂 
Eyebuydirect.com
is a luxury eyewear brand thats created quality and budget friendly eyewear! I bought three pairs and spent just about $100 – amazing! Now I'm able to style my eyewear based on my mood, and see better! I'm wearing
these
in this post – they are my favorite "studious" specs 🙂
Check out some of my favorite specs from their collection here!

Shop the LOOK:
Peplum Top | High Rise Cropped Jeans | Topshop Denim Jacket | Valentino Rockstud Pumps | Linea Pelle Satchel