February 13, 2017
ASOS Metallic Sneakers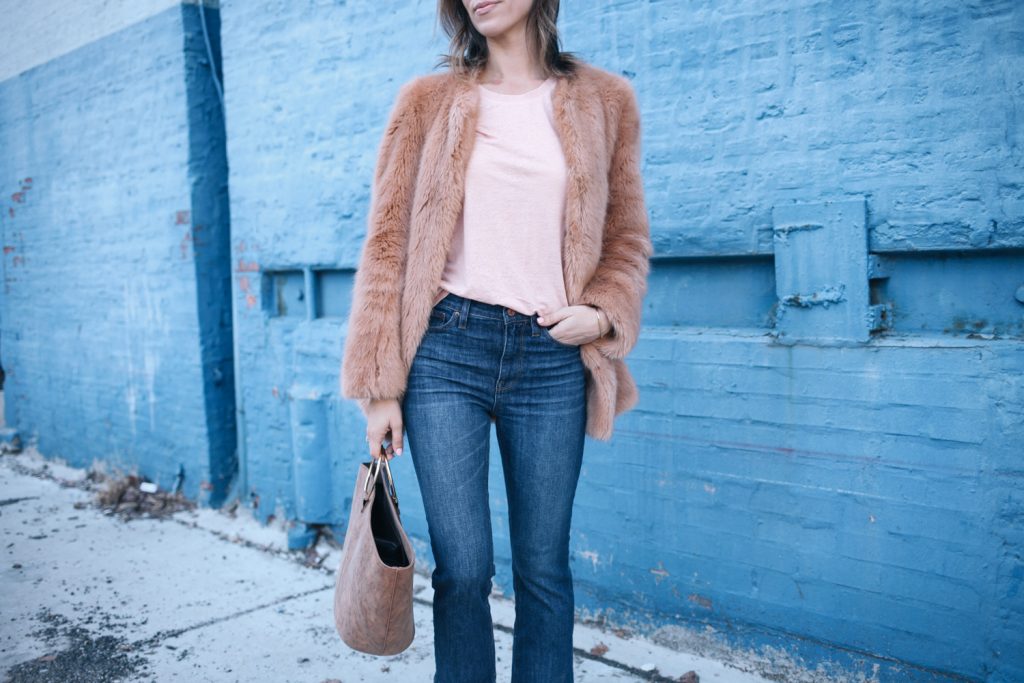 Oh today I have a case of the Mondays today for sure! After the weekend I always need a full day a rest / sleep. Don't you agree? This weekend was chalk full of wedding planning and running errands – the Chicago weather was INSANE! It was so nice to be outside and walking around – this weekend it's supposed to be in the 60's! Say whaaaaaat! My weekend uniform consisted of these new ASOS Metallic Sneakers and the prettiest pink palate as we gear up for Valentines Day!
Shop the LOOK: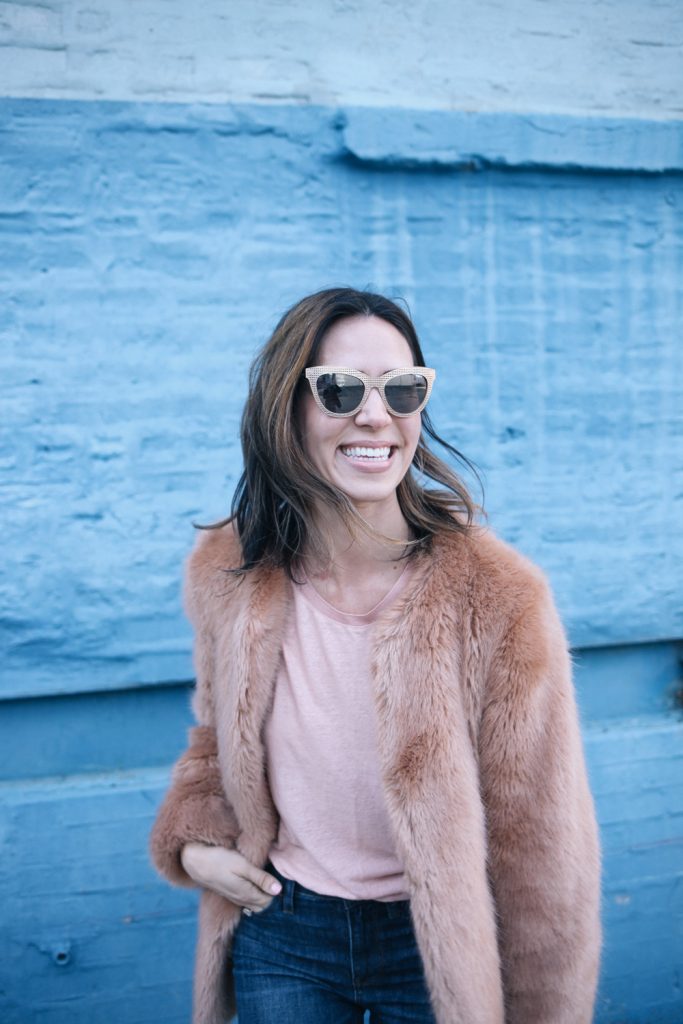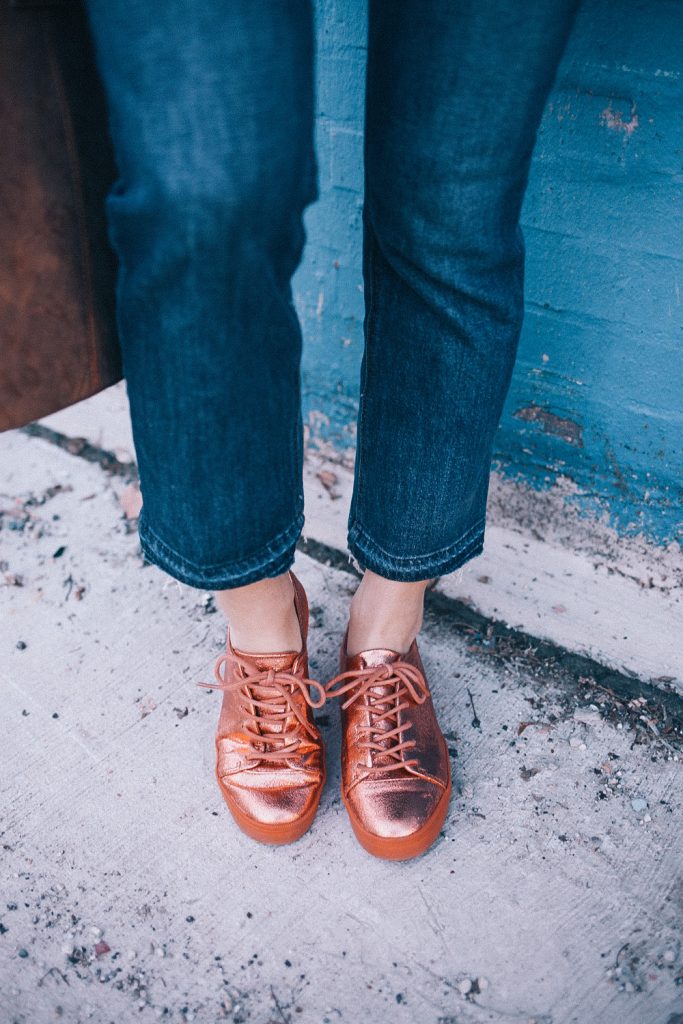 Faux Fur Jacket – The one I'm wearing is sold out, but I linked a similar one to the left.
Pink Linen Tee – Love this pink and wear it all the time!
Cropped Denim – This kick cropped flare denim is a weekend go to!
Suede Tote Bag – Just got this bad boy in the mail and I love it! It fits my entire life!
Pink Metallic Sneakers – Do I need to give these shoes an intro? And they are pink!!
Gold Cat Eye Sunglasses – These cat eye sunglasses are super cute – I love the retro look and feel!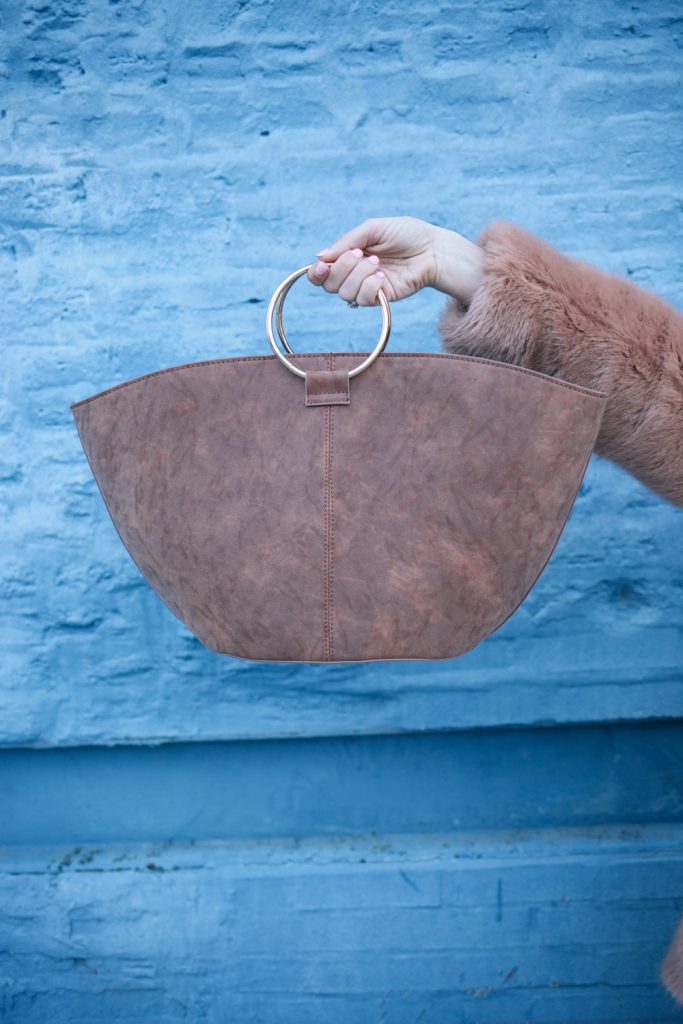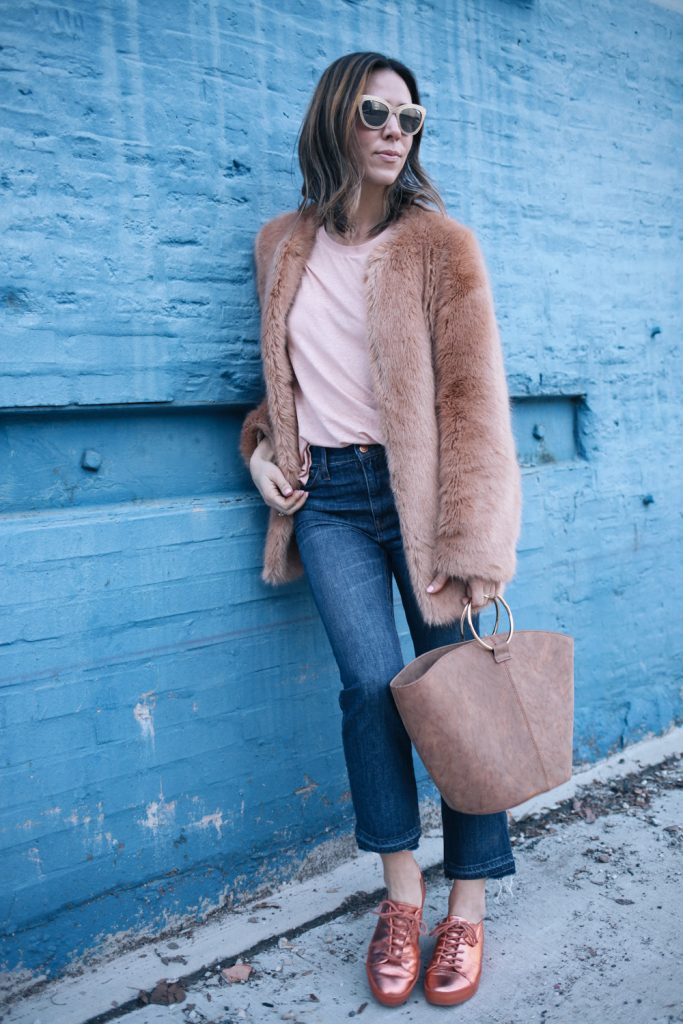 With the lovely break in the winter weather, I took the opportunity to put the tights and boots aside and channel some spring fashion! These ASOS Metallic Sneakers are the perfect spring pairing and add that totally necessary pop of color to your wardrobe this spring. I love a good unexpected sneaker and for $35 you cannot beat the price! For real and you are welcome.
I took this look with me pretty much all weaken running errands and brunching – comfort is key people. This bag is a yet ANOTHER score from the Who What Wear collection at Target that I just cannot get enough of! Shop this faux suede bag here for only $34!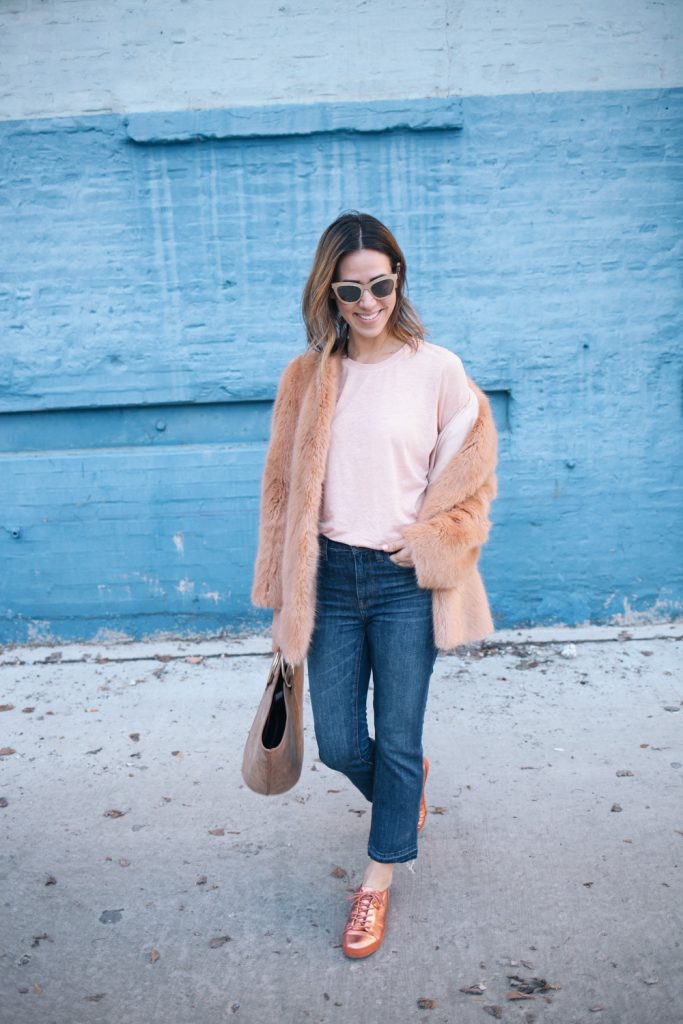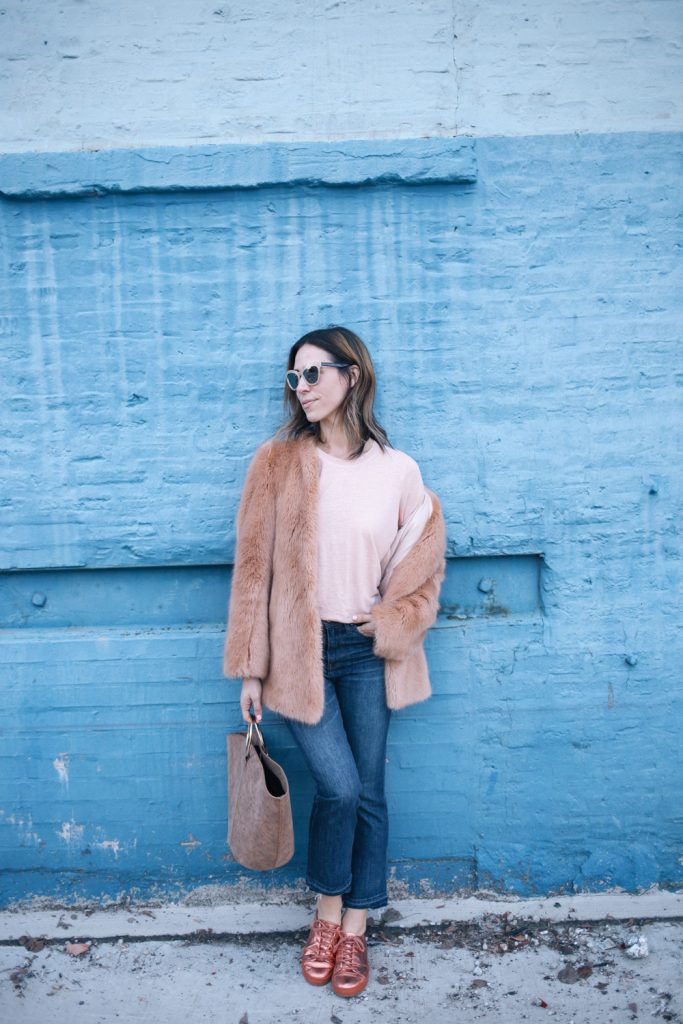 Shop the LOOK:
Faux Fur Jacket | Pink Linen Tee | Cropped Denim
Suede Tote Bag | Pink Metallic Sneakers | Gold Cat Eye Sunglasses

YOU MAY ALSO LIKE