November 4, 2016
American Express x Amazon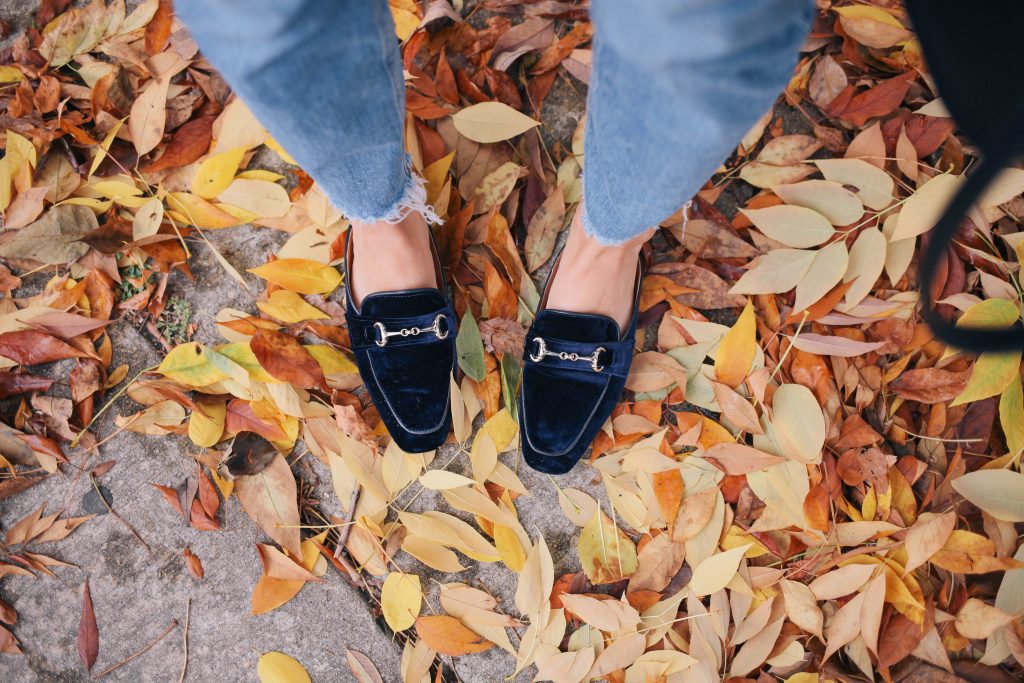 With the holidays around the corner, I have one thing on my mind – well, two rather: 1) shopping for loved ones, and 2) shopping for me! Halloween is behind us and it's time for Thanksgiving, Black Friday and Christmas, and with that comes loads of shopping for gifts, party favors, holiday décor and so much more! While I'm gearing up for the holidays and preparing my lists, I'm checking some boxes off my own wish list (like these Steve Madden Razzi Mules) on Amazon.com using my Blue Cash Everyday Card. I mean, we all deserve to gift ourselves every once in a while.
Shop the look here:
Blazer: Pajama Style Blazer | Bottoms: Distressed Cropped Denim
Shoes: Steve Madden Razzi Mules | Hat: Wool Floppy Hat | Bag: Faux Leather Shoulder Bag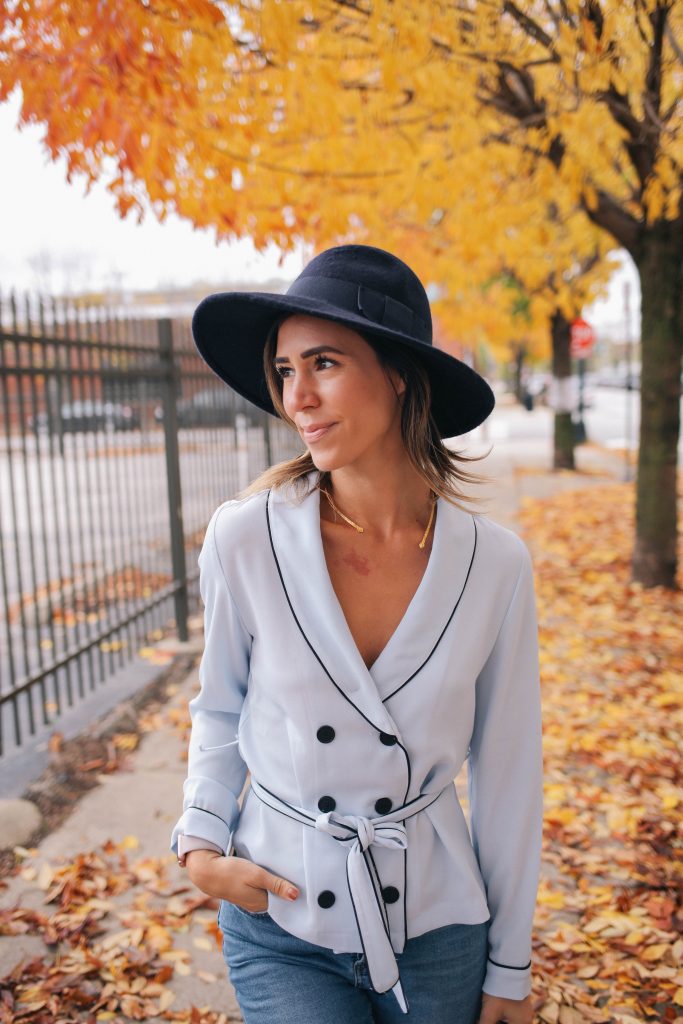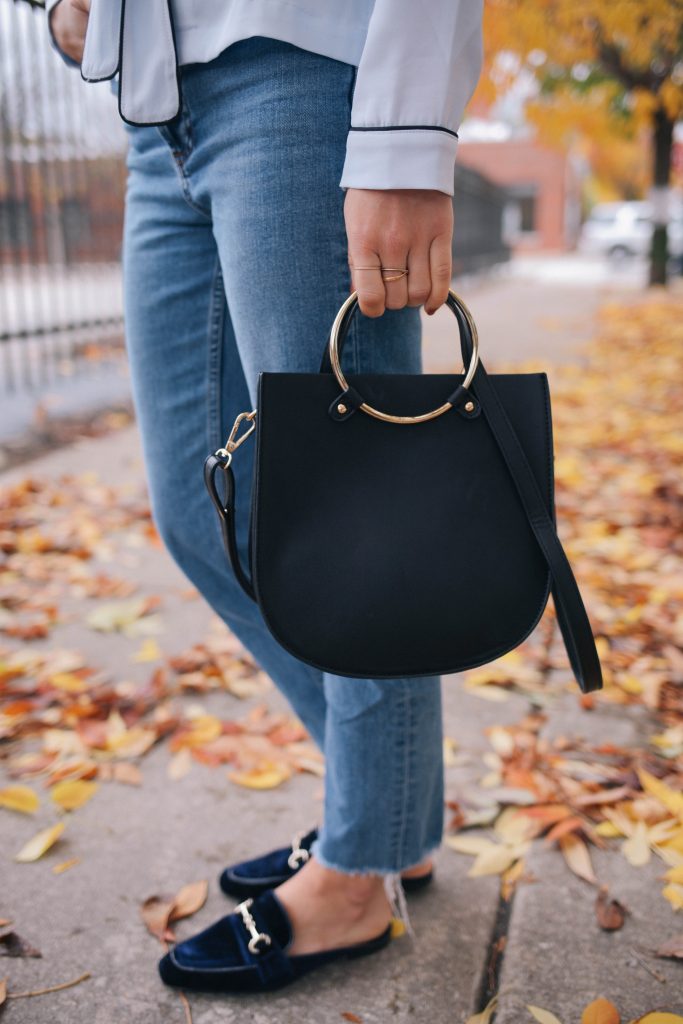 It's no secret that I'm an
Amazon
junkie. My love for
Amazon
started with household and beauty products, and now I'm onto fashion! If I find something I like at a department store, I always search for the item on
Amazon
to see if I can get it at a better price or see if it's available through
Amazon
Prime. Not only do I like a good deal, but I like it delivered the same day J. They've created a convenience I didn't even know I needed!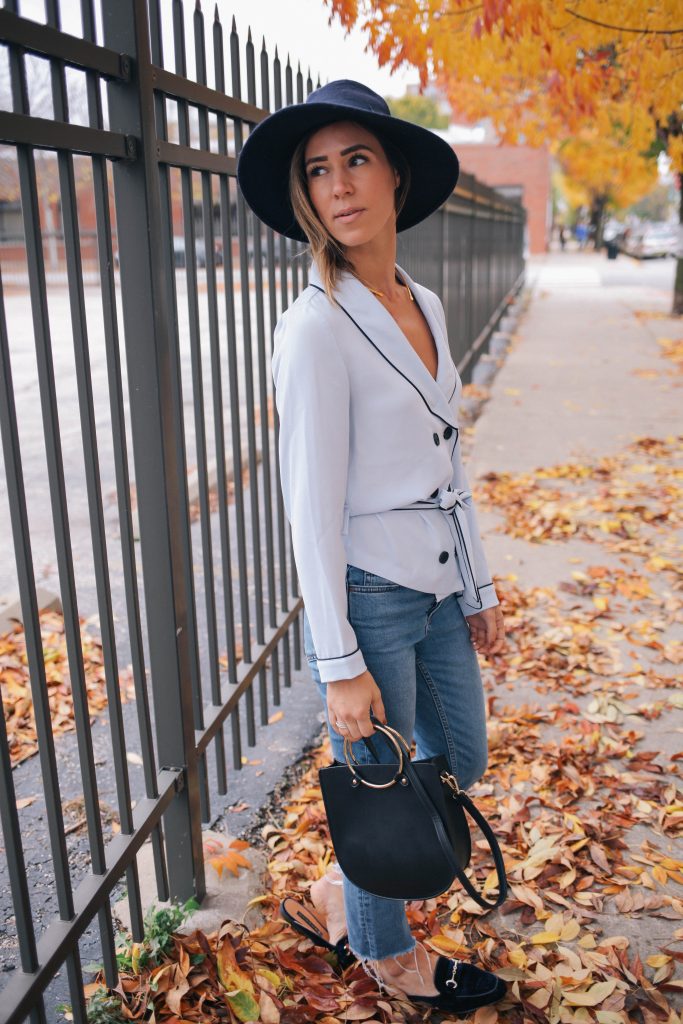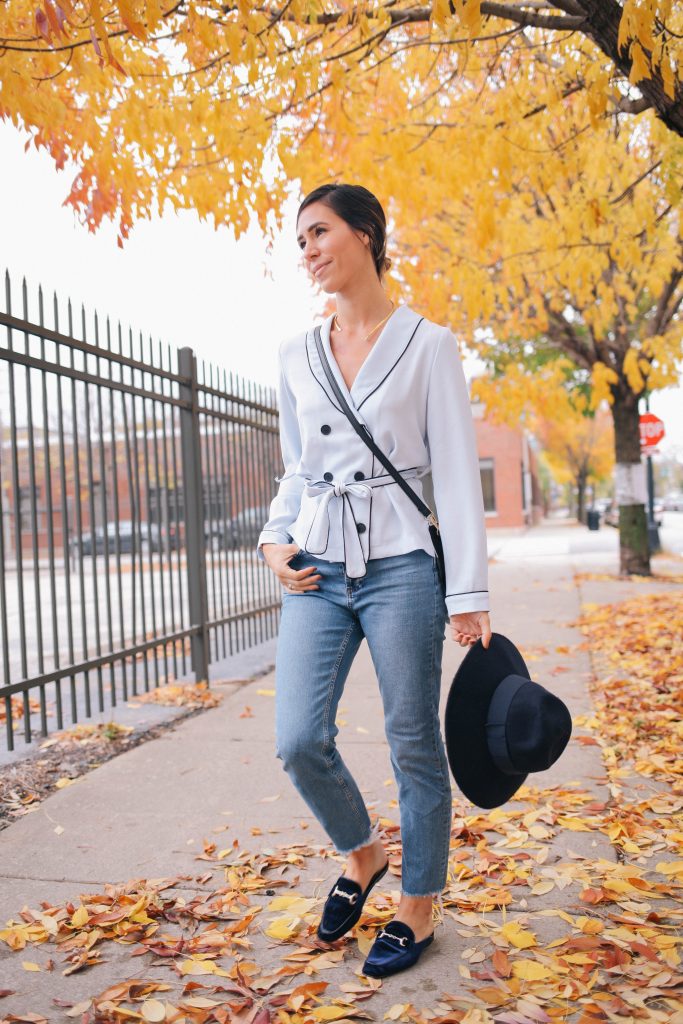 With the weather being unseasonably warm in Chicago, I have more time to wear mules before the snow comes! I've been searching high and low for the perfect pair that I can wear through the fall but that don't cost me a small fortune. I found
these
velvet Steve Madden mules on
Amazon
that I couldn't find anywhere else! Velvet is a super hot trend right now and I can't get enough of it! I'm loving the navy velvet fabric of these shoes – it's an easy way to take a casual look to chic in 60 seconds. For $80 + free shipping, I was one click away from shoe bliss. Plus, as I do with all my fall shopping, I used my American Express Blue Cash Everyday Card to earn 1% cash back on my purchase, making them an even more fabulous buy.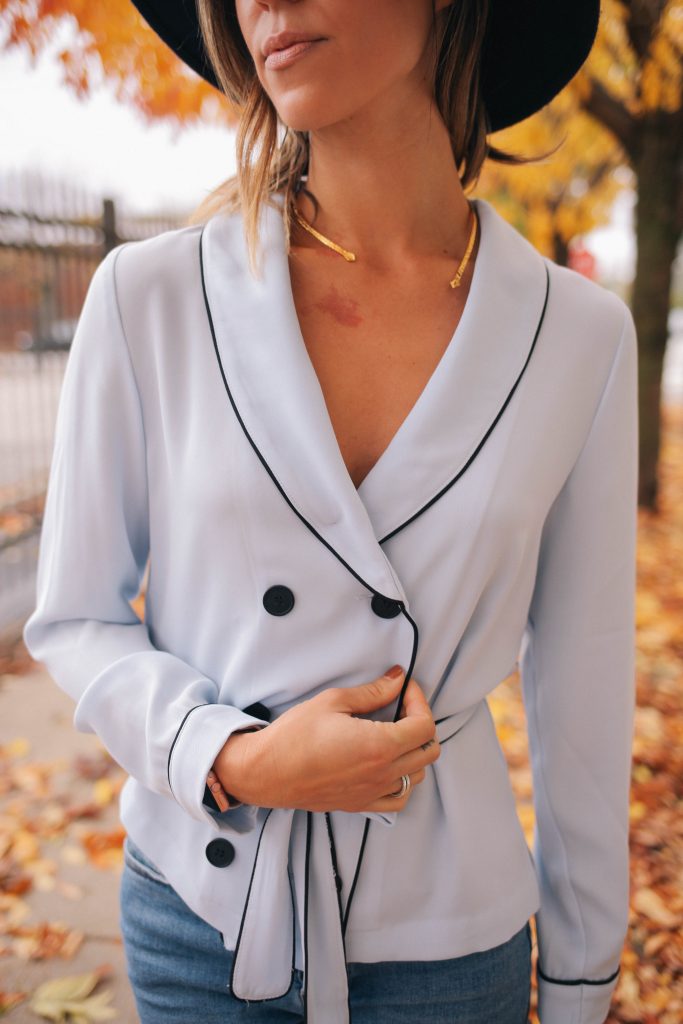 Since my new mules have arrived, I haven't stopped wearing them. They are the perfect day shoe, night shoe, travel shoe and casual shoe – the possibilities are endless!
Amazon has changed my life as I am sure it has yours. And now NEW #BlueCashEveryday Card Members can add a little more epic to their everyday by getting 10% back on Amazon purchases within the first six months of membership, up to $200! To learn more about the Blue Cash Everyday Card, please click here. For more on my partnership with American Express, click here and here.
Thank you to American Express for sponsoring this post!
Shop the LOOK:
Blazer: Pajama Style Blazer | Bottoms: Distressed Cropped Denim
Shoes: Steve Madden Razzi Mules | Hat: Wool Floppy Hat | Bag: Faux Leather Shoulder Bag
YOU MAY ALSO LIKE