April 27, 2015
Game-day Fashion – Chicago Blackhawks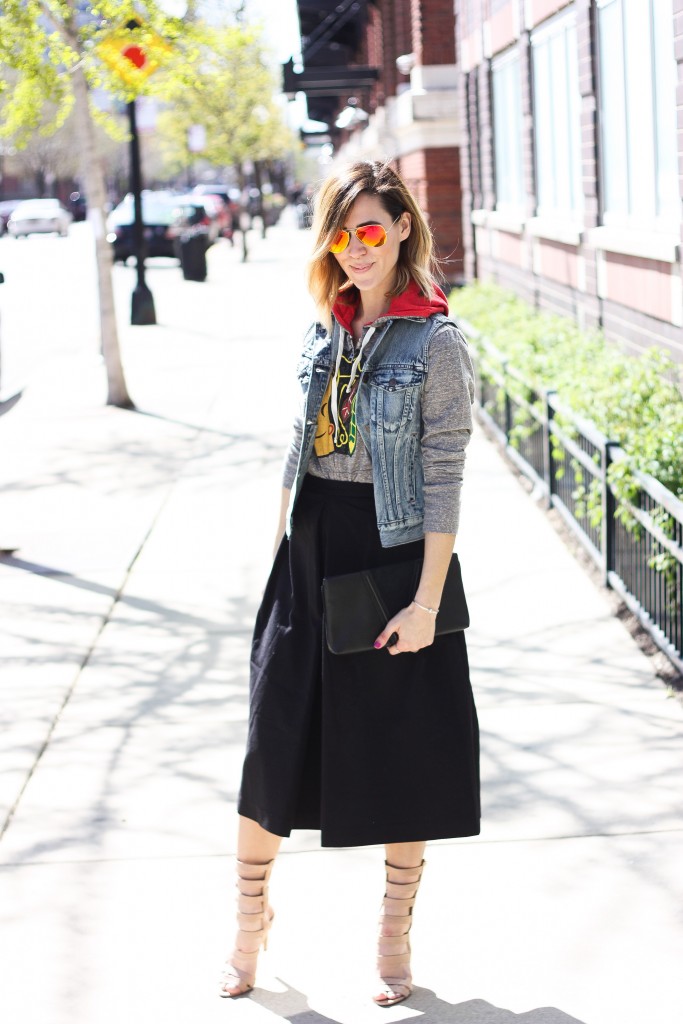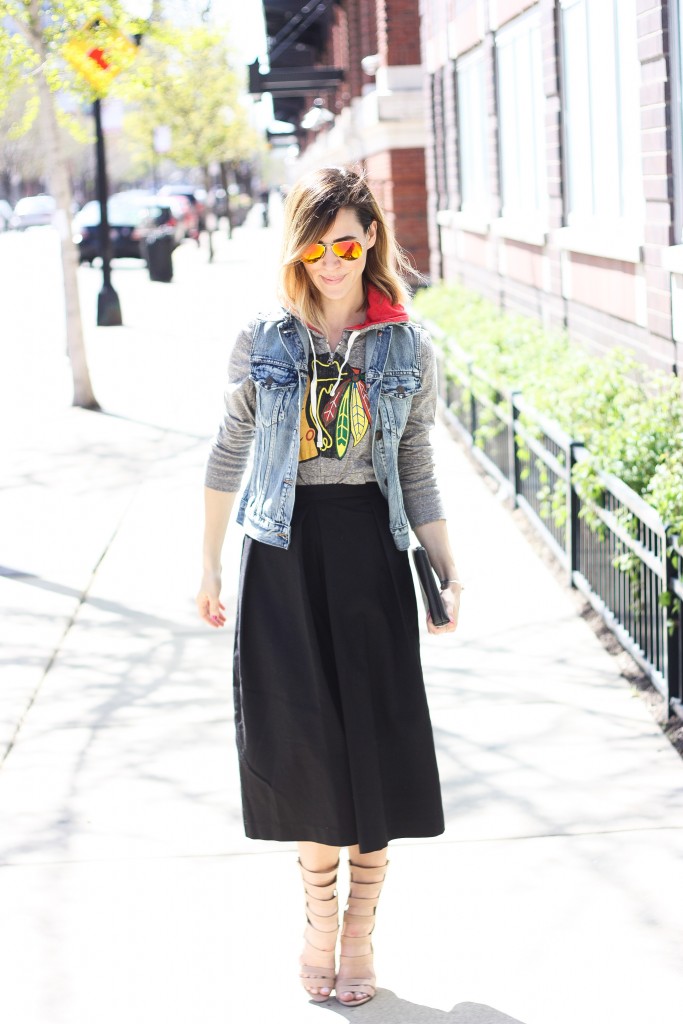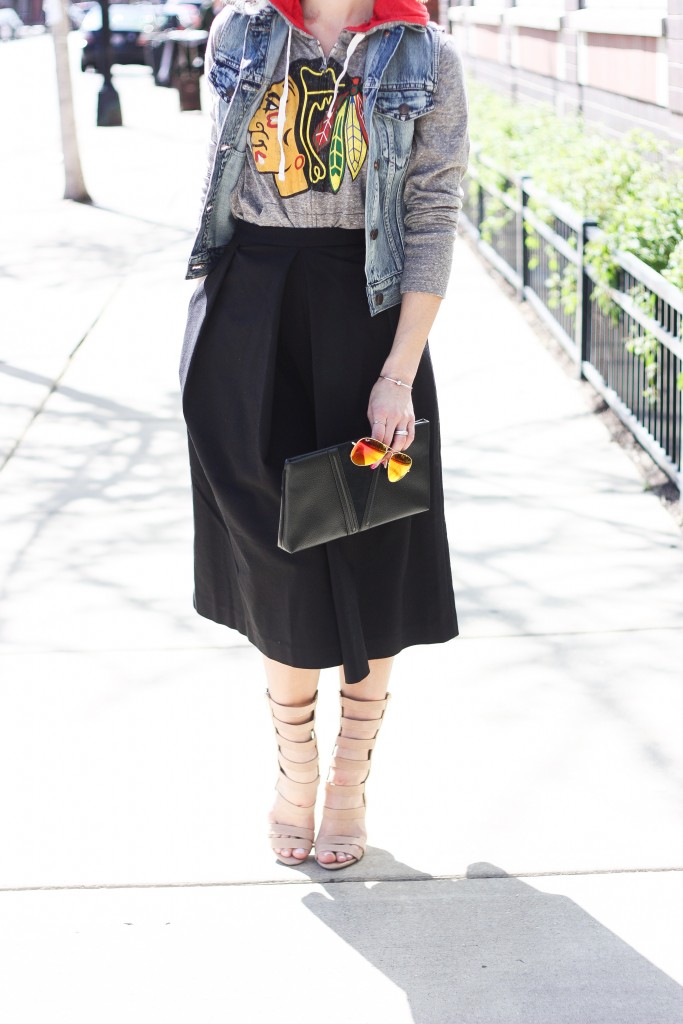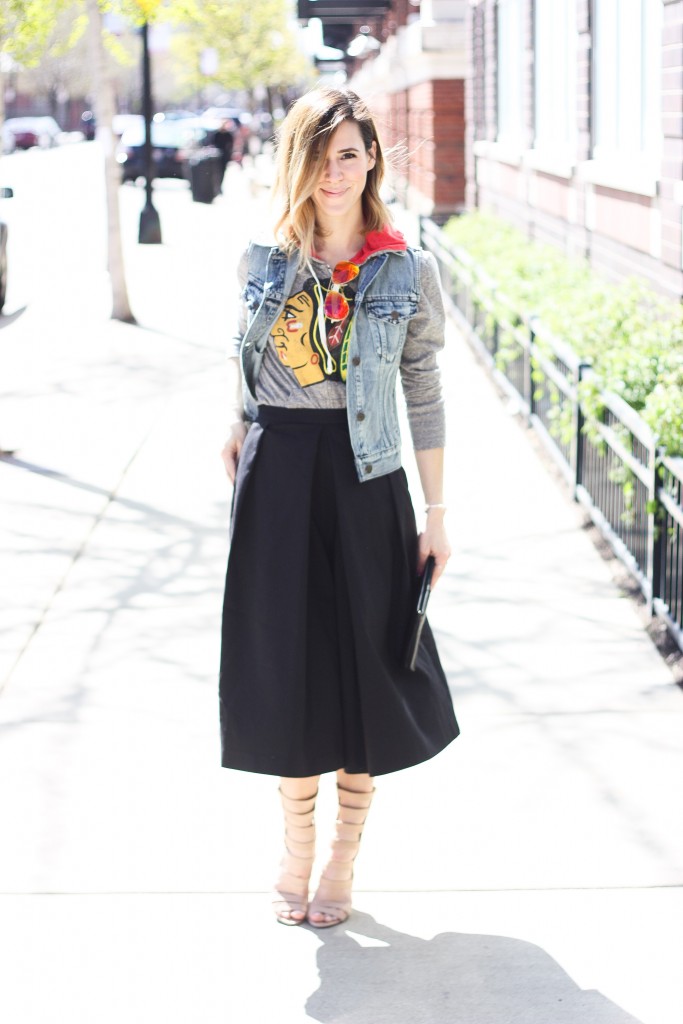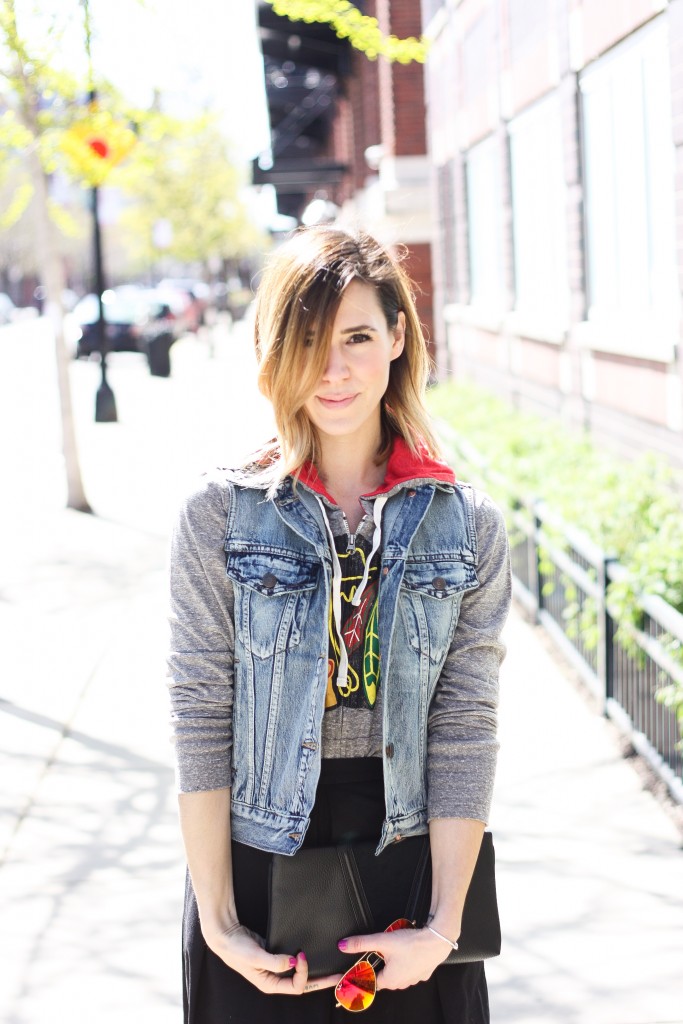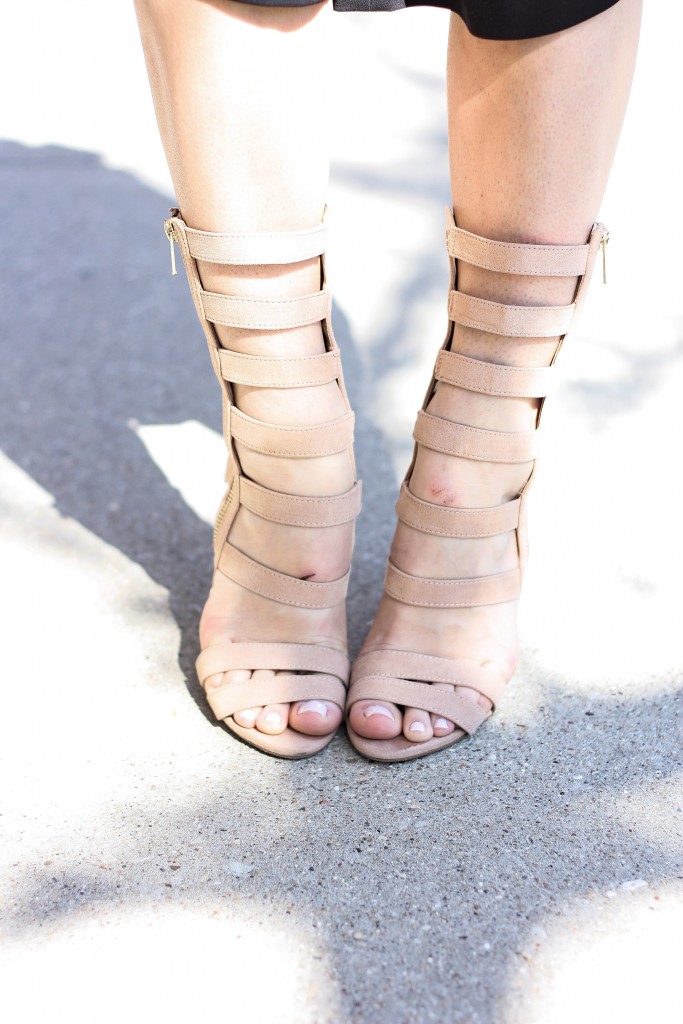 Welcome to the new Sportsanista page! I'm super excited to finally share the new updates with you all, and finally have a big kid website! You'll see some changes along the way, so pardon the dust. This is something I've been wanting to do for a long time and couldn't have done it without Ms. Ansley Fones – you rock lady. I'd love to hear your feedback!! PS bookmark this page stat!!
The first post on the new site is naturally one that speaks my language – it felt right to start the new site off with a game-day fashion post, about the Blackhawks no less. Chicagoans take playoff season very seriously and I take my game-day look just as serious. You feel me? Over the weekend, the Blackhawks crushed the Predators in the first round of the NHL Playoffs – what more can a girl ask for! So, I'm sharing a fun game-day fashion look in honor of my Chicago Blackhawks kicking some serious ass.
Every NHL game-day look should have three essential components – your captain, defensemen and goalie. Your captain is your leader, someone you trust, someone that will guide you to a win – my captain is this perfect game-day zip-up from Touch by Alyssa Milano. I opted to keep it zipped up and tucked in to prevent it from looking too casual – the heather grey shade is perfection and perfectly paired with denim and black.
Your captain relies on a good defensemen, one that will protect you and serve as your safety outlet. There is nothing like a good denim vest to come to your rescue. Denim is one of the hottest trends right now (and consistently is) – it's also one of my favorite ways to compliment any look.
Finally, no game can be won without the help of a goalie. These culottes from 424 Fifth can save any game, and this look. Culottes are the hottest thing since sliced bread and are at the forefront of springs go-to trends.  Fake your opponent out by making them think you are wearing a skirt, only to surprise them with the culotte pant leg – winning! Check out more ways to style these amazing culottes here.
Combine the pieces with some fabulous accessories and you are game-day ready. Coach, put me in!!
Check out my NFL Playoff game-day fashion play-by-play video (pardon the amateurism)! Go Hawks!
Shop my favorite Blackhawks Game-Day Tees:
Shop the POST:
Top: Touch by Alyssa Milano | Vest: J.Crew | Culottes: 424 Fifth | Shoes: Just Fab | Clutch: Viva Creatures | Sunnies: Ray Ban
YOU MAY ALSO LIKE